Top Secret Weapons — A Top Secret Lethal Weapon of the CIA Causes Heart Attacks

A top secret weapon of the CIA is used for conducting clandestine assassinations without leaving a trace of evidence. This specially designed secret weapon is a pistol which shoots a small poison dart to cause a heart attack, as explained in Congressional testimony in a short video clip below from the powerful documentary Secrets of the CIA. By educating ourselves and others on vitally important matters like this, we can build a brighter future for us all.
The dart from this secret CIA weapon penetrates clothing and leaves nothing but a tiny red dot on the skin. On penetration of the deadly dart, the individual targeted for assassination may feel as if bitten by a mosquito, or they may not feel anything at all. The poisonous dart completely disintegrates upon entering the target. To watch a one-minute video on this top secret weapon with testimony taken both from a CIA employee and at a Congressional investigation.
VIDEO : rsaathoff
On penetration of the dart, the lethal poison rapidly enters the bloodstream causing a heart attack. Once the damage is done, the poison denatures quickly, so that an autopsy is very unlikely to detect that the heart attack resulted from anything other than natural causes. Sounds like the perfect James Bond weapon, doesn't it? Yet all of this is verifiable in Congressional testimony.
The astonishing information about this top secret weapon of the CIA comes from U.S. Senate testimony in 1975 on rogue activities of the CIA. This weapon is only one of many James Bond-like discoveries of the Church Committee hearings, officially known as the United States Senate Select Committee to Study Governmental Operations with Respect to Intelligence Activities.
Secret Plan To "Microchip" All Newborns In U.S. And Europe
Could this or a similar secret weapon have been used, for instance, in the death of 52-year-old Mark Pittman, a reporter who predicted the financial crisis and exposed Federal Reserve misdoings? Pittman, whose fight to open the Federal Reserve to more scrutiny led Bloomberg News to sue the central bank and win, died of a heart attack on Nov. 25, 2009. How many other alleged heart attacks may have been secret political assassinations?
To watch the full 45-minute Warner Brothers documentary Secrets of the CIA, from which the above one-minute video clip was taken, click below.
In this riveting exposé, five former CIA agents describe how their initial pride and enthusiasm at serving their nation turned to anguish and remorse, as they realized they were actually subverting democracy and killing innocent civilians in the name "national security" and promoting secret foreign policy agendas.
Virus Storm Of The Century! The NWO's Plan To Infect You (1of 2)-(2 of 2)
The above-mentioned testimony is from 1975, several decades ago. With the ensuing leaps in technological capability, just imagine what kinds of secret weapons for assassination have been developed since. There is good evidence that technology has even been developed to cause strong suicidal feelings in a targeted person. For more on this, read powerful information on "nonlethal" weapons at this link and major media articles on the topic available here. For undeniable evidence of a military weapon which may even cause natural disasters, click below.
The box below provides several ideas on what you can do to further educate yourself on top secret weapons, CIA mind control projects, and more. We also invite you to think about these things and invite discussion with your friends and colleagues. Does the public deserve to know about such secret programs? Can we trust that such deadly weapons are being used for the good of the nation and world, and not for selfish ends? By spreading the word, we can make a big difference and build a brighter future for ourselves and our children.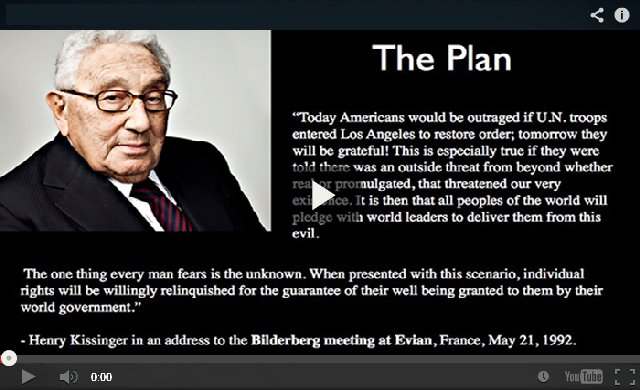 Other useful resources:
The Lost Ways (Learn the long forgotten secrets that helped our forefathers survive famines,wars,economic crisis and anything else life threw at them)
Survive Attack to Our Power Grid System (Weapon That Can Instantly End Modern Life in America)
Survival MD (Best Post Collapse First Aid Survival Guide Ever)
Backyard Innovator (A Self Sustaining Source Of Fresh Meat,Vegetables And Clean Drinking Water)
Blackout USA (EMP survival and preparedness)
Conquering the coming collapse (Financial advice and preparedness )
Liberty Generator (Build and make your own energy source)
Backyard Liberty (Easy and cheap DIY Aquaponic system to grow your organic and living food bank)
Bullet Proof Home (A Prepper's Guide in Safeguarding a Home )
Family Self Defense (Best Self Defense Strategies For You And Your Family)
 Survive Any Crisis (Best  Items To Hoard For A Long Term Crisis)
Survive The End Days (Biggest Cover Up Of Our President)
Drought USA (Discover The Amazing Device That Turns Air Into Water)