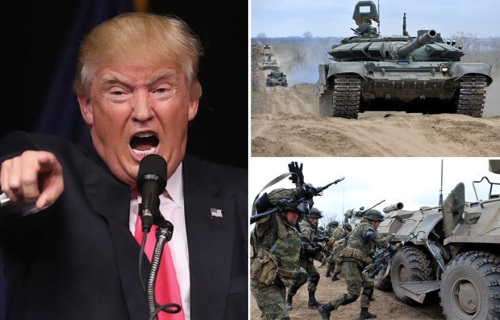 Trump warned of the possible "catastrophe" of World War III amid increased nuclear threats from Russia.
Trump claimed that other countries were making threats "because they have no respect for our leadership."
He said he would build an "impenetrable dome" over the US, similar to Israel's Iron Dome.
Former President Donald Trump said he would build an "impenetrable dome" over the US if re-elected as president, as he warned of the possible "catastrophe" of World War III.
"If you take a look right now, the 'nuclear' word is being mentioned all the time. This is a word you're not allowed to use. It was never used during the Trump administration," Trump said in a video released Friday.
Former President Trump on Sunday said the U.S. is "saying exactly the wrong thing" to Russia after President Biden this week raised the "prospect of Armageddon" amid Russian President Vladimir Putin's threats of nuclear war.
Trump said the U.S. should be urging Russia and Ukraine to negotiate for peace, and warned the conflict could be heading toward "World War III" without a more careful approach.
"We have to be very smart and very nimble. We have to know what to say, what to do. And we are saying exactly the wrong thing. We'll end up in a World War III," Trump said at a rally in Mesa, Ariz., to stump for gubernatorial candidate Kari Lake and Senate candidate Blake Masters.
Biden warned on Thursday that Putin is "not joking" in his recent threats to use nuclear weapons as Moscow's forces struggle in the fight against Ukraine.
"We have not faced the prospect of Armageddon since Kennedy and the Cuban Missile Crisis," Biden said at a fundraiser, citing the 1962 standoff with the Soviet Union.
Trump said Sunday the stakes of a world war are higher than ever given modern weaponry.
"We must demand immediate negotiation of a peaceful end to the war in Ukraine, or we will end up in World War III and there will never be a war like this," he said at the rally. "We will never have had a war like this and that's all because of stupid people that don't have a clue. And it's also because of the kind of weaponry that's available today."
Ukrainian President Volodymyr Zelensky ruled out peace talks earlier this week after Russia declared the annexation of four occupied territories in Ukraine.
Many security experts and former military officials agree with Biden's assessment that Putin's nuclear threats should be taken seriously, however, his comments stirred debate over whether the White House should be issuing such dire warnings.
U.S. officials have said there are no signs that Russia is preparing for an imminent nuclear attacks, and say America's military has not changed its nuclear posture.
White House national security spokesman John Kirby said Sunday that the president was "accurately reflecting the fact that the stakes are very high right now."
Trump's former Secretary of State Mike Pompeo on Sunday said the reference was "reckless."
"When you hear the president talking about 'Armageddon' as a random thought … at a fundraiser, that is a terrible risk for the American people," said Pompeo. "He ought to be talking to us in a serious way."
U.S. officials have warned of a decisive response and "catastrophic consequences" for Russia if Moscow moves to use nuclear weapons.
Trump's call for peace echo sentiments tweeted by billionaire Elon Musk this week. The Space X founder suggested that Ukraine cede some Russian-occupied territory, agree to elections in others and agree to never join NATO in exchange for an end to Russian aggression.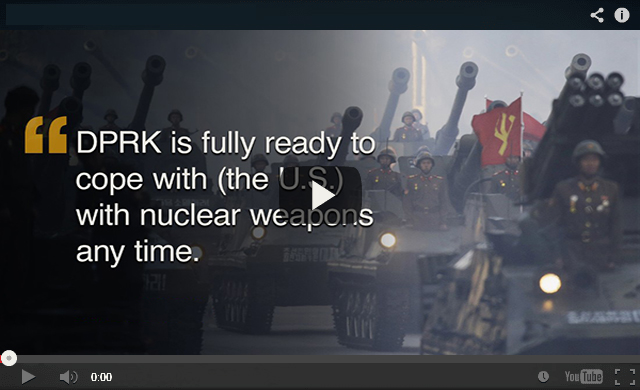 Ukrainian leaders quickly dismissed the suggestion, and have said they will not cede an inch of territory to Russia.
Biden has said his administration will seek to strengthen Kyiv's hand at the negotiating table by providing weapons to its military, but has largely refrained from pressuring Ukraine to engage in peace talks.
US President Joe Biden's Ukraine policy may lead to World War III, former US President Donald Trump said on Tuesday.
"If you watch and understand the moves being made by Biden on Ukraine, he is systematically, but perhaps unknowingly, pushing us into what could soon be World War III. How crazy is that?" Trump wrote on his Truth Social platform, TASS reported.
When speaking to a group of supporters in Florida on Monday, Trump stated that if re-elected president, he would call Russian leader Vladimir Putin and Ukrainian President Vladimir Zelensky for a speedy solution to the situation in Ukraine.
TEHRAN (Tasnim) – The world should change, though Moscow is against building the new world in the interests of only one country, the US, Russian President Vladimir Putin said.
"Regardless of the talk that Russia is the legal successor of the Soviet Union… in the legal sense it is true, though we are not speaking about legal sentences, but about the potential. Today's Russia has different potential. We understand it and we agree that the world should change," Putin told the "Moscow. Kremlin. Putin" program on Rossiya-1 TV channel when answering questions by journalist Pavel Zarubin, TASS reported.
Moscow is never against such changes, including in the UN, thinking about reforming it. "But what are we against? Against building the new world only in the interests of one country, the United States in this case," Putin added.
Russian President Vladimir Putin said on Thursday the new Sarmat intercontinental ballistic missile will be deployed this year, following US reports that the weapon failed a recent test.
The Sarmat – dubbed Satan 2 by Western analysts – is capable of carrying multiple nuclear warheads and is among Russia's next-generation missiles that Putin has described as "invincible".
"We pay special attention, as before, to strengthening the nuclear triad. This year, the first launchers of the Sarmat missile system will be put on combat duty," he said in a video released by the Kremlin to mark the "Defender of the Fatherland Day" in Russia, Reuters reported.
The address also comes a day before the first anniversary of Russia's military campaign in neighboring Ukraine.
CNN has cited two anonymous US officials as claiming the Sarmat appears to have failed a test this week. Kremlin spokesman Dmitry Peskov on Wednesday declined to comment on the report, saying it was "the prerogative of the defense ministry".
Putin has said the heavy Sarmat missile can hit any target on Earth and will make the Kremlin's enemies "think twice".
During a state of the nation address on Tuesday, Putin said Russia will be suspending its participation in New Start (New Strategic Arms Reduction Treaty), the last remaining nuclear arms pact with Washington.
TEHRAN (Tasnim) – Chinese President Xi Jinping said China must resolve issues in key technological fields from the bottom up, state media reported, as the country deals with a growing number of mainly US export controls on advanced technology.
Xi said on Tuesday during a study session of the 24-person Politburo, one of the top decision-making bodies of the ruling Chinese Communist Party, that China needed to strengthen basic research in science and technology if it is to achieve self-reliance and become a global tech power, state news agency Xinhua reported.
"To cope with international science and technology competition, achieve a high level of self-reliance and self-improvement … we urgently need to strengthen basic research and solve key technology problems from the source," Xinhua quoted Xi as saying, Reuters reported.
The call comes as China faces growing headwind in its years-long effort to close the gap with the United States and its allies in advanced semiconductor technology.
In January, Japan and the Netherlands agreed to comply with export restrictions against China's chip sector that the US government had announced in October 2022, media reported.
Initial US sanctions took aim at Chinese purchases of advanced artificial intelligence (AI) computing chips, as well as equipment that chip factories could use to produce leading-edge computing chips.
Xi also on Tuesday said it was necessary to grow China's pool of top-notch tech talent, Xinhua reported, echoing a speech in 2021 where he said that by 2035 China "should rank among the leading countries in the world with respect to our strategic and technological strength and our army of high-quality talent".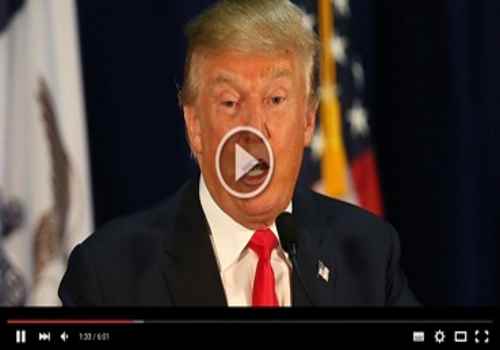 Carnivore's Bible (is a wellknown meat processor providing custom meat processing services locally andacross the state of Montana and more. Whether your needs are for domestic meator wild game meat processing)
The Lost Book of Remedies PDF ( contains a series of medicinal andherbal recipes to make home made remedies from medicinal plants and herbs.Chromic diseases and maladies can be overcome by taking the remediesoutlined in this book. The writer claims that his grandfather was taughtherbalism and healing whilst in active service during world war twoand that he has treated many soldiers with his home made cures. )
Easy Cellar(Info about building and managing your root cellar, plus printable plans. The book on building and using root cellars – The Complete Root Cellar Book.)
The Lost Ways (Learn the long forgotten secrets that helped our forefathers survive famines,wars,economic crisis and anything else life threw at them)
LOST WAYS 2 ( Wordof the day: Prepare! And do it the old fashion way, like our fore-fathers did it and succeed longbefore us,because what lies ahead of us will require all the help we can get. Watch this video and learn the 3 skills that ensured our ancestors survival in hard times offamine and war.)