Vaccination Nation
At the end of the eighteenth century, British physician Edward Jenner, with highly questionable medical credentials, initiated the theory and practice of live virus immunization that continues to serve as the scientific basis for the ever increasing vaccination of the world's citizens. With the number of vaccinations given to infants and children rising, kids are receiving doses of toxic mercury and other heavy metals well above environmental safety levels.
Yet the medical evidence is clear. Mercury, known as thimerosal, and other heavy metal additives are highly toxic and threaten children with neurological damage. The long-term efficacy of global vaccination remains controversial, inconclusive and is suspect in light of the powerful corporate interests, lobbying efforts, and profits associated with a multi-billion dollar vaccine industry..
In his documentary film Vaccine Nation, award-winning investigative film director Dr. Gary Null challenges the basic health claims by government health agencies and pharmaceutical firms that vaccines are perfectly safe. This is one of the most critical questions facing today's children and future generations to come. If inoculation with a large regimen of vaccines is safe, what can account for the rapid increase in autism and other mental disabilities that are now at epidemic proportions? And why isn't the sudden onset of neurological illnesses in children being treated as an urgent crisis by our government and medical industries?
Weaving together interviews with many of the nations most expert medical researchers, private physicians specializing in autism, parents of children victimized by immunization, congressmen, vaccination activists, legal authorities and more, Vaccine Nation will awaken viewers to one of the continual perils to the health and future of children.
This is one of the most critical questions facing today's children and future generations to come.
If inoculation with a large regimen of vaccines is safe, what can account for the rapid increase in autism and other mental disabilities that are now at epidemic proportions? And why isn't the sudden onset of neurological illnesses in children being treated as an urgent crisis by our government and medical industries?
The genocidal depopulation plan generally involves poisoning or sterilizing people through the use of chem. trails or water fluoridation. Agribusinesses transnational like Monsanto are often implicated in some sort of scheme to monopolize the world's food supply so it can be easily tainted with deadly toxins. Just about anything that can be said to involve "chemicals" can be implicated in this nefarious scheme: vaccines, alleged covert geo-engineering schemes, genetically modified food, etc. Variants of the theory include those with an anti-abortion tinge who incorporate conspiracy theories about Planned Parenthood, and AIDS conspiracy theorists who believe AIDS was concocted in a laboratory for the purpose of reducing the population. Another variant, largely attributable to Lyndon La Roche, has worldwide nuclear war as part of the conspirators' alleged plan along with a deliberate economic collapse and de-industrialization to force the world back into a "new dark age."
My Vaccine Journey
Although I first started my health journey in 1968 when I began exercising, I took a number of side paths. The major one was medical school, and by the time I completed my residency training in 1985 I was thoroughly brainwashed with the belief that drugs and vaccines were imperative to produce health, and prevent disease.
Of course, as you are aware, I eventually learned that nothing could be further from the truth and my views had been skillfully manipulated by the masterful control of the health care system by the drug companies.
A great testimony to the effectiveness of my brainwashing was the views I held of Dr. Robert Mendelsohn who was a pediatrician that had learned the awful truth of vaccines and was heralding the alarm trumpets. At the time, I felt he was a dangerous quack and should have his license removed.
Unfortunately he passed away in 1988, which was long before I started my epiphany of health truths that eventually helped me understand how on target he was, and how many lives he helped save. It is one of the great regrets of my life that I never met Dr. Mendelhson, as we both attended the same school.
From my vaccine growth experience it has become very clear to me that vaccine beliefs are the last ones to change as physicians migrate from conventional to natural medicine. It is a belief that you don't want to challenge very vigorously as, in my experience, it is rigidly held and defended, and typically requires years of exposure to alternative views before they can even begin to hear the truth about this crucial topic.
Vaccine Nation
One of the most riveting parts of the video was the story of Alan Yurko, which will chill your blood. Alan was convicted of killing his infant son by shaking him to death, when the reality of the situation was his child was killed by vaccines. He was given a life sentence for his non-crime, and was reviled by his fellow inmates because he was a convicted child killer, which is pretty low on the prison totem pole.
You are probably thinking, so what? The guy was probably guilty anyway and really did kill his child and what could that possibly mean to me?
Well, if those thoughts are coming to your mind, they echo ones similar to mine when Alan wrote to me from his prison cell for help. Unfortunately I chose to do nothing to help him at the time and justified it by saying I did not have the time or resources to evaluate his case.
Thankfully other physicians selflessly came to his rescue. Alan was very poor and could not afford anything but an inept public defender. Fortunately, with expert medical help he was able to secure a retrial and is now free.
I possibly can to inform, educate, protect and defend against this type of tragedy from ever happening again.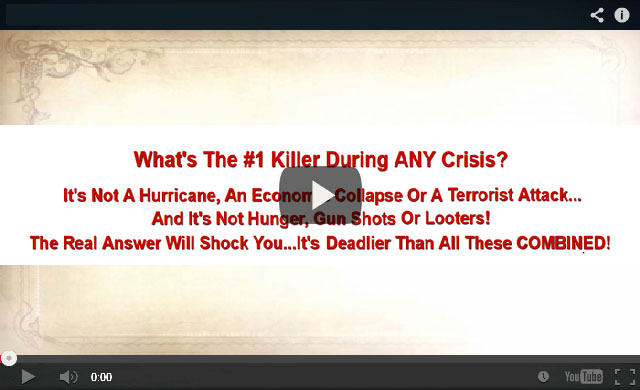 Nothing in this world could be more hazardous for anybody, especially infants, toddlers and children, than INJECTING Lab created CONcoctions called 'vaccines', containing Bovine protein, Calf skin,Chick embryo fibroblast tissue culture, Chick kidney cells, Chicken embryo, Eggs (causes deadly allergies to eggs), Bovine casein (causes deadly allergies to milk), Bovine extract, Human diploid tissue culture (from aborted human fetus cells MRC-5 and WI-38), Bovine extract, Medium 199 (includes fetal bovine serum, human albumin), Monkey kidney tissue culture (Vervet or African Green Monkey..the one who carries the SV40 cancer virus), Mouse brain culture, Mouse serum protein, Rhesus monkey fetal lung tissue culture, Dulbecco's modified Eagle medium (DMEM), Albumin human or bovine serum, Lactose, Yeast…peanut oil (causes deadly allergies to peanuts). This doesn't include the numerous stabilizers, adjuvants (usually aluminums), antibacterials, solvents, sodiums, sucrose, lubricants, preservatives, surfactants, thickening agents, mercury (called thimerosal),dyes and chemicals that sterilize the people so they can never have children. Too many of each of these to list here. A complete CONcoction of rotten, nasty, filthy, chemically laden poison cocktail to inject into a PURE newborn to start the disease, illness and dying process as soon as possible. You can't make this stuff up..it's in black & white and online for anybody to look at. Educate before you vaccinate. Reject the inject. Can anyone explain why the vaccine industry and the criminals who administer vaccines have to have government protection from any and all lawsuits against them for harm and even death following vaccination?
Are you worried about your future? Are you worried by the many disasters that you face in your everyday life? Worry no more. The Lost Ways comes in to solve your woes. This program was created by Davis Claude and its major role is to prepare and teach you how to handle worst-case scenarios using the least independence. This program will therefore motivate you to protect your family and friends during the worst period without the help of the modern technology.
Remember, calamities are everywhere: at work, home, school and many other places. These calamities cause tension and leads to a decrease in productivity. This may finally lead to a reduction in life. Fortunately, the lost ways review will provide solutions to these situations. It will give you the tips for preparing yourself when nothing seems to go as expected.
Generally, most people are optimistic. This makes them unprepared for failure. However, the best thing is to prepare for worst times. It is important to tell your kids about earthquakes, fire outbreaks, extreme weather conditions and other calamities. Tell them how to deal with these calamities in case they occur.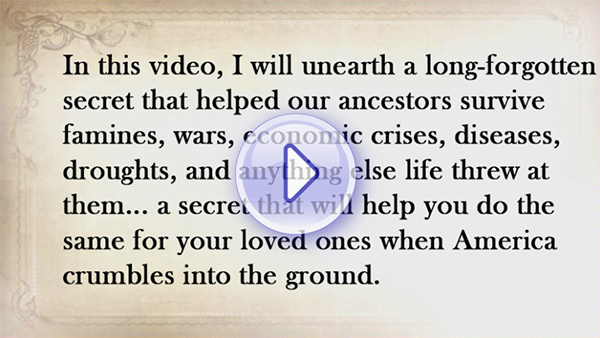 The Lost Ways (Learn the long forgotten secrets that helped our forefathers survive famines,wars,economic crisis and anything else life threw at them)
Survival MD (Best Post Collapse First Aid Survival Guide Ever)
Backyard Innovator (A Self Sustaining Source Of Fresh Meat,Vegetables And Clean Drinking Water)
Blackout USA (EMP survival and preparedness)
Conquering the coming collapse (Financial advice and preparedness )
Liberty Generator (Build and make your own energy source)
Backyard Liberty (Easy and cheap DIY Aquaponic system to grow your organic and living food bank)
Bullet Proof Home (A Prepper's Guide in Safeguarding a Home )
Family Self Defense (Best Self Defense Strategies For You And Your Family)
 Survive Any Crisis (Best  Items To Hoard For A Long Term Crisis)
Survive The End Days (Biggest Cover Up Of Our President)
Drought USA (Discover The Amazing Device That Turns Air Into Water)