A Great Crash Is Coming
Current stock market valuations are not sustainable.  If there is one thing that I want you to remember from this article, it is that cold, hard fact.  In 1929, 2000 and 2008, stock prices soared to absolutely absurd levels just before horrible stock market crashes.  What goes up must eventually come down, and the stock market bubble of today will be no exception.  In fact, virtually everyone in the financial community acknowledges that stock prices are irrationally high right now.  Some are suggesting that there is still time to jump in and make money before the crash comes, while others are recommending a much more cautious approach.  But what almost everyone agrees on is the fact that stocks cannot go up like this forever.
On Tuesday, the Dow, the S&P 500 and the Nasdaq all set brand new record highs once again.  Overall, U.S. stocks are now up more than 10 percent since the election, and this is probably the greatest post-election stock market rally in our entire history.
But stocks were already tremendously overvalued before the election, and at this point stock prices have reached a level of ridiculousness only matched a couple of times before in the past 100 years.
Only the most extreme optimists will try to tell you that stock prices can stay this disconnected from economic reality indefinitely.  We are in the midst of one of the most outrageous stock market bubbles of all time, and as MarketWatch has noted, all stock market bubbles eventually burst…
The U.S. stock market at this level reflects a combination of great demand, great complacency, and great greed. Stocks are clearly in a bubble, and like all bubbles, this one is about to burst.
If corporations were making tremendous amounts of money, rapidly rising stock prices would make logical sense.
But that is not the case at all.  Corporate earnings for the fourth quarter of 2016 were actually quite dismal, and this disconnect between Wall Street and economic reality is starting to really bug financial analysts such as Brian Sozzi…
The S&P 500 has gone 89 straight sessions without a 1% decline. Considering that Corporate America didn't exactly light up on the top and bottom lines during the fourth quarter, such a streak is rather troublesome. Granted, the stock market is a forward-looking mechanism that appears to be trading on hopes that Trump's unannounced stimulus and tax plans will be lifting economic growth in 2018. Even so, the inability of investors to at least acknowledge persistent struggles among companies and ongoing chaos in Washington is starting to become disturbing.
It is a basic fact of economics that stock prices should accurately reflect current and future earnings.
So if corporate earnings are at the same level they were at in 2011, why has the S&P 500 risen by 87 percent since then?  The following comes from Wolf Richter…
The S&P 500 stock index edged up to an all-time high of 2,351 on Friday. Total market capitalization of the companies in the index exceeds $20 trillion. That's 106% of US GDP, for just 500 companies! At the end of 2011, the S&P 500 index was at 1,257. Over the five-plus years since then, it has ballooned by 87%!

These are superlative numbers, and you'd expect superlative earnings performance from these companies. Turns out, reality is not that cooperative. Instead, net income of the S&P 500 companies is now back where it first had been at the end of 2011.
The cyclically adjusted price-to-earnings ratio was originally created by author Robert Shiller, and it is widely regarded as one of the best measures of the true value of stocks in existence.  According to the Guardian, there have only been two times in our entire history when this ratio has been higher.  One was just before the stock market crash of 1929, and the other was just before the bursting of the dotcom bubble…
Traditionally, one of the best yardsticks for whether shares are over-valued or under-valued has been the cyclically adjusted price earnings ratio constructed by the economist Robert Shiller. This ratio is currently at about 29 and has only twice been higher: in 1929 ahead of the Wall Street Crash, and in the last frantic months of the dotcom bubble of the late 1990s.
We can definitely wish for the current euphoria on Wall Street to last for as long as possible, but let there be absolutely no doubt that it is going to end at some point.
It would take a market decline of 40 or 50 percent to get the cyclically adjusted price-to-earnings ratio back to a level that makes economic sense.  Let us hope that the market does not make such a violent move very rapidly, because that would likely be absolutely crippling for our financial system.
Markets tend to go down a lot faster than they go up, and every other major stock market bubble in U.S. history has ended very badly.
And this bubble is definitely overdue to burst.  The bull market that led up to the great crash of 1929 lasted for 2002 days, and this week the current bull market will finally exceed that record.
Trying to pick a specific date for a market crash is typically a fruitless exercise, but market watchers are becoming very concerned about some of the signs that we are now seeing.  For example, the "CCT indicator" is currently showing "the lowest bullish energy ever"…
The first factor is the CCT indicator. This indicator is a proprietary internal measurement of the general volume of the New York Stock Exchange. The measurements take into account the institutional participation as a ratio of the overall volume. Also measured is the duration of heavy block buying in rallies.

The sum total of all the measurements now shows the lowest bullish energy ever — even lower than in 2008, just before the market crash.

---
Disaster preparation has received a lot of attention in the recent past. In fact, people who live in every corner of the world prepare for various disasters such as famine and war. Some of them even prepare for zombies. It is always better to prepare to face disasters as they can hit us at unexpected times. However, it should be done according to a plan. That's where The Lost Ways comes into play. This guide follows a scientific approach to help people prepare for disasters. In fact, it would let people know about the secret methods followed by the ancestors to survive disasters. They include a variety of disasters such as droughts, diseases, financial crisis, wars, famines and everything else life threw at them. For More Information About The Lost Ways Survival Guide Click Here
---
In other words, this current bull market appears to be completely and utterly exhausted.
The laws of economics cannot be defied forever.  Traditionally, commodity prices and stock prices have tended to move in unison.  And this makes perfect sense, because commodity prices tend to rise when economic conditions are good, and in such an environment stock prices are typically going to move up.
But now we are in a time when commodity prices and stock prices have become completely disconnected.  In order to bring this ratio back into line, the S&P 500 would need to fall by about 1000 points, and such a decline would cause a level of financial chaos that would be absolutely unprecedented.
This current stock market bubble has lasted much longer than many of the experts originally anticipated, but that just means that the eventual crash will likely be that much more devastating.
In the end, you don't need to know all of the technical details in this article.
But what you do need to know is that current stock market valuations are not sustainable and that a great crash is coming.
It may not happen next week or next month, but it is going to happen.  And when it does happen, it is likely to make what happened in 2008 look like a Sunday picnic. (source)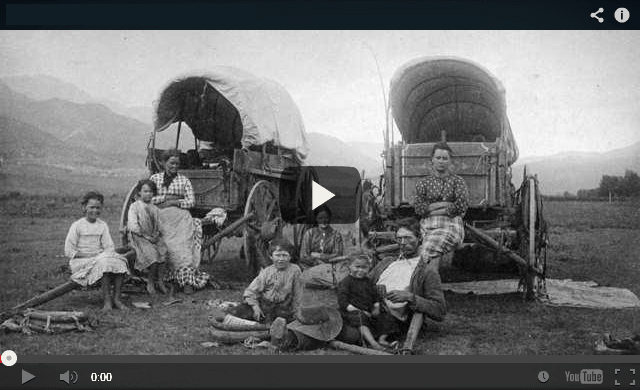 Survival Food Prepping Ideas/ULTIMATE Top Skills 2017
Discover how to survive: Most complete survival tactics, tips, skills and ideas like how to make pemmican, snow shoes, knives, soap, beer, smoke houses, bullets, survival bread, water wheels, herbal poultices, Indian round houses, root cellars, primitive navigation, and much more at: The Lost Ways
The Lost Ways is a far-reaching book with chapters ranging from simple things like making tasty bark-bread-like people did when there was no food-to building a traditional backyard smokehouse… and many, many, many more!
Here's just a glimpse of what you'll find in The Lost Ways:
From Ruff Simons, an old west history expert and former deputy, you'll learn the techniques and methods used by the wise sheriffs from the frontiers to defend an entire village despite being outnumbered and outgunned by gangs of robbers and bandits, and how you can use their wisdom to defend your home against looters when you'll be surrounded.
Native American ERIK BAINBRIDGE – who took part in the reconstruction of the native village of Kule Loklo in California, will show you how Native Americans build the subterranean roundhouse, an underground house that today will serve you as a storm shelter, a perfectly camouflaged hideout, or a bunker. It can easily shelter three to four families, so how will you feel if, when all hell breaks loose, you'll be able to call all your loved ones and offer them guidance and shelter? Besides that, the subterranean roundhouse makes an awesome root cellar where you can keep all your food and water reserves year-round.
From Shannon Azares you'll learn how sailors from the XVII century preserved water in their ships for months on end, even years and how you can use this method to preserve clean water for your family cost-free.
Mike Searson – who is a Firearm and Old West history expert – will show you what to do when there is no more ammo to be had, how people who wandered the West managed to hunt eight deer with six bullets, and why their supply of ammo never ran out. Remember the panic buying in the first half of 2013? That was nothing compared to what's going to precede the collapse.
From Susan Morrow, an ex-science teacher and chemist, you'll master "The Art of Poultice." She says, "If you really explore the ingredients from which our forefathers made poultices, you'll be totally surprised by the similarities with modern medicines." Well…how would you feel in a crisis to be the only one from the group knowledgeable about this lost skill? When there are no more antibiotics, people will turn to you to save their ill children's lives.
If you liked our video tutorial on how to make Pemmican, then you'll love this: I will show you how to make another superfood that our troops were using in the Independence war, and even George Washington ate on several occasions. This food never goes bad. And I'm not talking about honey or vinegar. I'm talking about real food! The awesome part is that you can make this food in just 10 minutes and I'm pretty sure that you already have the ingredients in your house right now.
Really, this is all just a peek.
The Lost Ways is a far–reaching book with chapters ranging from simple things like making tasty bark-bread-like people did when there was no food-to building a traditional backyard smokehouse… and many, many, many more!
And believe it or not, this is not all…
Table Of Contents:
The Most Important Thing
Making Your Own Beverages: Beer to Stronger Stuff
Ginger Beer: Making Soda the Old Fashioned Way
How North American Indians and Early Pioneers Made Pemmican
Spycraft: Military Correspondence During The 1700's to 1900's
Wild West Guns for SHTF and a Guide to Rolling Your Own Ammo
How Our Forefathers Built Their Sawmills, Grain Mills,and Stamping Mills
How Our Ancestors Made Herbal Poultice to Heal Their Wounds
What Our Ancestors Were Foraging For? or How to Wildcraft Your Table
How Our Ancestors Navigated Without Using a GPS System
How Our Forefathers Made Knives
How Our Forefathers Made Snow shoes for Survival
How North California Native Americans Built Their Semi-subterranean Roundhouses
Our Ancestors'Guide to Root Cellars
Good Old Fashioned Cooking on an Open Flame
Learning from Our Ancestors How to Preserve Water
Learning from Our Ancestors How to Take Care of Our Hygiene When There Isn't Anything to Buy
How and Why I Prefer to Make Soap with Modern Ingredients
Temporarily Installing a Wood-Burning Stove during Emergencies
Making Traditional and Survival Bark Bread…….
Trapping in Winter for Beaver and Muskrat Just like Our Forefathers Did
How to Make a Smokehouse and Smoke Fish
Survival Lessons From The Donner Party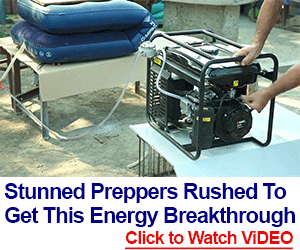 Books can be your best pre-collapse investment.
The Lost Ways (Learn the long forgotten secrets that helped our forefathers survive famines,wars,economic crisis and anything else life threw at them)
Survival MD (Best Post Collapse First Aid Survival Guide Ever)
Conquering the coming collapse (Financial advice and preparedness )
Liberty Generator (Build and make your own energy source)
Backyard Liberty (Easy and cheap DIY Aquaponic system to grow your organic and living food bank)
Bullet Proof Home (A Prepper's Guide in Safeguarding a Home )
Family Self Defense (Best Self Defense Strategies For You And Your Family)
 Survive Any Crisis (Best  Items To Hoard For A Long Term Crisis)
Survive The End Days (Biggest Cover Up Of Our President)
Drought USA (Discover The Amazing Device That Turns Air Into Water)