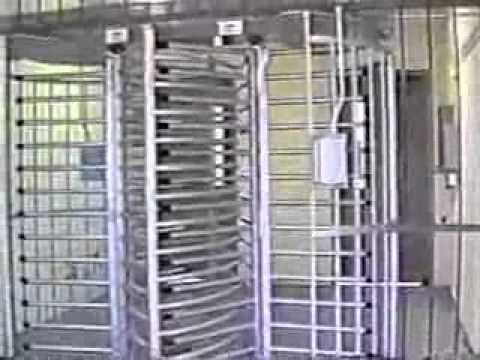 WHAT ARE YOUR ODDS OF SURVIVING IN A FEMA CAMP?
Most of us have seen the images as America descends into a new level of tyranny under the cloud of Jade Helm 15 (JH 15) as the loyal American states of Texas and Utah are declared to be "hostile" states.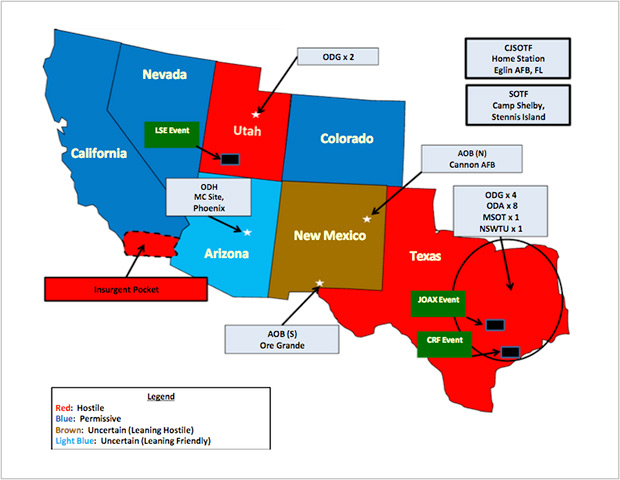 We have seen the dissident extraction drills in Ft. Lauderdale, FL.
We have seen the nighttime black helicopter extraction transport drills.
We are seeing the relative emergence of what is referred to as FEMA camp "Death Domes" designed to house thousands of detainees.
We know from leaked documents that FEMA Camps are present all over the nation.

From Army Manual 3-39.40, Internment/Resettlement document, we even have the floor plans for FEMA camps.
We are even aware that extensive plans have been made for our final resting place.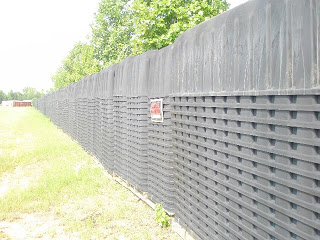 NOW THAT YOU UNDERSTAND, THE CHRONOLOGY, THE INTENT AND THE NATURE OF THE GLOBALIST PLANS FOR US, THERE IS ONE REMAINING QUESTION:
WHAT ARE YOUR ODDS OF SURVIVING IN A FEMA CAMP?
Are You Ready?
Are you ready for the coming tyrannical crackdown and the complete evisceration of our constitutional liberties? Have you taken the proper precautions that will ensure the safety of you and your family? It is not likely that very many of us have taken any meaningful steps to maximize our chances for survival in what will prove to be humanity's darkest days. Do you have what it takes to survive in a re-education camp?
When the Wackenhut bus rolls into your neighborhood at 3AM, are you prepared to deal with what lies ahead? Let's assume for a second that martial law is fully enacted and you were not able to find a safe sanctuary and that you are arrested by the powers that be. Have you considered what will happen?
Your family members will be separated by the authorities as a prelude to sending you to their detention facilities, and that means that men will go to one facility, and women will go to another. Children will have their own facility awaiting them. Remember, the state owns your children and they have declared so in their Agenda 21 documents.  In all likelihood, this will mark the last time you will ever see your family. How do I know this? Read the Rex 84 documents. The government tells you in plain language what they plan to do with you and your family.
The Two Biggest Threats to Your Survival Are Psychological
Imagine how a man who is deprived of everyone he has ever cared about, and at the same time this man has lost his house and all of his possessions, how will he survive? There are two primary dangers facing detainees and the biggest danger consists of bad luck and your showers will actually emit cyanide instead of water. And the second danger detainees will face is the loss of hope as we succumb and let go of life. For how will you find meaning in your life,when you're separated from everything you've ever known and loved?
If you are sent to the camps in the upcoming clamp down, there are things you can do to exercise control over the things of which you have influence. The Jews, placed in the NAZI death camps, were a very resilient people and were able to manufacture their own subculture while in the death camp.
There Were Resisters to the Forced Incarcerations
There were those, however, that did resist as they ran from the relocation trains, and/or attacked their captors. In almost every instance, resisting authorities at the time of arrest was almost 100% fatal most often ending with a bullet in the back of their head.
Within the death camps, a legitimate subculture appeared as the people played cards and actors, musicians, comics, singers, and dancers all entertained small groups who came together for a few hours to forget their dehumanization. Inmates formed close relationships with one another and this was their grass roots form of resistance.
The voices of history are clear, if you're ever forced into a re-education camp, pray for good luck and develop meaningful relationships among your fellow detainees and find pleasure in the small things over which you will have some measure of control.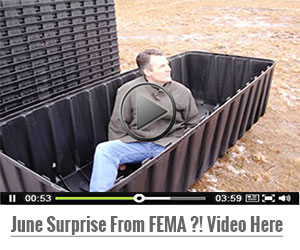 Some Inmates Resisted
If you allowed yourself to be taken to a camp, could you organize a resistance and somehow win your freedom? There were some that tried just that. However, the results were not promising.    
In Treblinka, seven hundred Jews were successful in blowing up the camp on August 2, 1943. All but 150 of the inmates perished in retaliation for their efforts. Only 12 Treblinka inmates survived the war. InSobibor, Jewish and Russian inmates mounted an escape on October 14, 1943.  One in ten successfully escaped, about 60 out of 600. The prisoners involved in the escape survived to join the Soviet underground.  In Auschwitz, on October 7, 1944, one of the four crematoria was blown up by Jewish workers, whose job it was to clear away the bodies of gas chamber victims. The workers were all caught and 100% of them were killed.
The lesson seems clear, if you allow yourself to be taken, you're probably not coming out of the experience alive.
What is the lesson that one should draw? First, do not get caught and I know that is easier said than done. Secondly, some will survive, not many, by choosing to go along to get along. Third, you can try to escape. To survive by going along to get along, requires a fair amount of luck to survive. From my perspective, I believe history teaches that mounting an organized escape effort may be the best chance for survival that an inmate has coming out of the death camp experience, alive.
                                        Community Resistance?
Can a community mount a successful resistance? Despite the stereotype which betrays all Jews as meekly going to their death, there were plenty of communities which mounted a resistance.  For example, on September 3, 1942, seven hundred Jewish families escaped from the Tuchin Ghetto, located in Ukraine. However, the Nazis hunted them down, and only 15 survived.
By 1943, the residents in the famous Warsaw Ghetto, had organized an army of about 1,000 men, mostly unarmed and without military equipment. In January 1943, German soldiers entered the ghetto to round up more Jews for shipment to the death camps. They were met by a volley of bombs, Molotov cocktails, and a few bullets from the sparse number of firearms which had been smuggled into the ghettos. Twenty German soldiers were killed. The action encouraged a few members of the Polish resistance to support the uprising, and a few machine guns, some hand grenades, and about a hundred rifles and revolvers were smuggled in.
The Germans returned with almost 3,000 veteran German troops and overcame the resistance. It is true that nearly 300 Germans were killed. However, Jewish losses were estimated at 15,000. Some Jews survived and some actually did escape, but not many.

                                              More Thoughts 
What is the takeaway from these experiences? Unfortunately, it is an almost certain death sentence if one allows themselves to be incarcerated by a ruthless totalitarian regime.  We have seen that resistance at the point of arrest is futile. Armed and organized resistance which includes community involvement, produces long odds for survival, but some do survive. Resisting captors inside of the concentration camp, by any means necessary, is nearly fatal in every case. Acquiescing to authority, while one carves out a life under very dire circumstances, provides the best chance for survival. And for those of us who are naturally resistant to tyranny. this is a bitter pill to swallow! However, and even under these conditions, one's survival is highly dependent on being lucky.
T
he best chance for survival if you are ever transported to a detention center, is to avoid being caught in the first place. Two out of every three Jews hidden survived the war.  the lesson here is that as society begins to fragment, parents can enhance the survival of their children by bequeathing them to close friends who are not "enemies of the state". 
The Independent reported, that at least 764 people escaped the Holocaust by leaping from trains, a surprising figure, but it is based on data drawn from new research. It appears that escaping during transport, although not commonplace, does provide one with one of the best chances for survival.
Was this the escape proof loophole closed by FEMA, in 2012, when they ordered 102,000 box cars with shackles?
Conclusion
I predict that there will come a time in America when we will regret the day that we did not resist the bankster controlled government while we still had the means and that would have been prior to DHS acquiring 2.2 billion rounds of ammunition. Perhaps your survival instinct should kick in and stand up the tyranny that is staring us square in the face. Perhaps we should all learn a valuable lesson in history and never give up our guns. Perhaps we can pray for the Second Coming!
Other useful resources: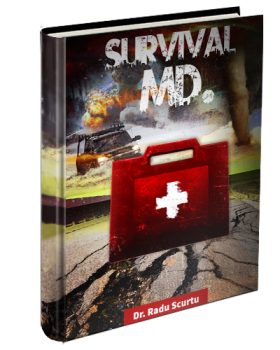 Survival MD (Best Post Collapse First Aid Survival Guide Ever)
Backyard Innovator (A Self Sustaining Source Of Fresh Meat,Vegetables And Clean Drinking Water)
Blackout USA (EMP survival and preparedness)
Conquering the coming collapse (Financial advice and preparedness )
Liberty Generator (Build and make your own energy source)
Backyard Liberty (Easy and cheap DIY Aquaponic system to grow your organic and living food bank)
Bullet Proof Home (A Prepper's Guide in Safeguarding a Home )
Family Self Defense (Best Self Defense Strategies For You And Your Family)
Sold Out After Crisis (Best 37 Items To Hoard For A Long Term Crisis)
SOURCE : thecommonsenseshow.com