Warning Zero Days to Impact! North Carolina ! (Video)
28 Aug 16
Only hours away from a possible life or death scenario! Or will the pattern change? Check this out:
ARE YOU COMPLETELY PREPARED? 
The Bible tells us that every human has sinned and fallen short of the glory of God which is  is a heart-penetrating truth. He has provided a way to cleanse us of our sins since we can never be "good enough" to cleanse ourselves. That avenue to God's grace, mercy and forgiveness (the cleansing of our sins) is through His only begotten Son, Jesus Christ of Nazareth Who is equally God.
Not one of us are guaranteed a "tomorrow". Has your time run out? Will you continue to ignore the promptings of God the Holy Spirit or have you awakened to the essential need for God, risking eternal damnation?
God the Holy Father, God the Holy Son and God the Holy Spirit are One God, the true, living, uncreated God Who is ever-present, all knowing, all powerful and all loving. He desires that every single person be forgiven, saved and to live eternally with Him. He is our only real protection and His love for you is unchanging. Accept Jesus Christ as your Savior, the true Messiah, today.
You can't take your salvation for a test drive. You're all-in or not.
Admit to Him that you are a sinner in need of forgiveness, that you are truly sorry for your sins.  Acknowledge that He died for your sins, rose from the dead and lives forevermore. Invite Him into your life and to help you to turn from sin. Rejoice! You just became a Christian! Now trust in Him and get to know Him through the Bible which tells us everything we need to know and through prayer/talking to Him. He eagerly desires relationship with you.
 RELATED : WARNING PREPPARED NOW – SOMETHING BIG IS ABOUT TO HAPPEN WORLD WIDE IN 2016?
RELATED : The Elites Underground Bunkers, Planet X (Nibiru) Earth Changes and How To Prepare – Safe Locations for the U.S.A.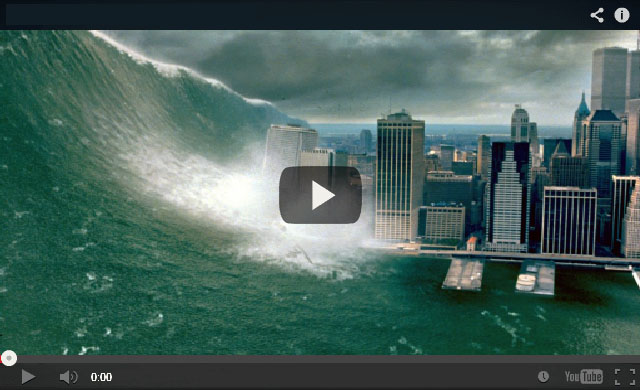 Millions of Americans live in areas guaranteed to suffer a major, catastrophic earthquake within the next thirty years. Millions more live in areas vulnerable to savage hurricanes and floods. Still more Americans live  in areas vulnerable to terrorist attacks or "technological disasters" of our own making. Why are they there? What have they done to get ready for these disasters? Recent events in New Orleans, Mexico City and Haiti show how truly vulnerable we are, and how slow an effective government response will be. This book can help by walking you through a step-by-step process of planning, preparation and action that will help you get ready for the catastrophe you just know is coming. This book is useful for all those who wish to survive the coming catastrophe, and help their families and close friends to survive as well. Fortune favors the prepared. Get ready!
The Lost Ways (Learn the long forgotten secrets that helped our forefathers survive famines,wars,economic crisis and anything else life threw at them)
Survival MD (Best Post Collapse First Aid Survival Guide Ever)
Backyard Innovator (A Self Sustaining Source Of Fresh Meat,Vegetables And Clean Drinking Water)
Blackout USA (EMP survival and preparedness)
Conquering the coming collapse (Financial advice and preparedness )
Liberty Generator (Build and make your own energy source)
Backyard Liberty (Easy and cheap DIY Aquaponic system to grow your organic and living food bank)
Bullet Proof Home (A Prepper's Guide in Safeguarding a Home )
Family Self Defense (Best Self Defense Strategies For You And Your Family)
 Survive Any Crisis (Best  Items To Hoard For A Long Term Crisis)
Survive The End Days (Biggest Cover Up Of Our President)
Drought USA (Discover The Amazing Device That Turns Air Into Water)
SOURCE : (Before It's News)