5 Key Foods for Long Term Food Storage
There are 5 key foods that should be part of every long-term food storage plan.
Wheat — Properly stored, wheat has the best long-term storage potential for common foods.  Hard Red Wheat berries have a 30+ storage life.  Be store to store the pre-ground wheat, which are called wheat berries.  Once ground into flour, it last only about one year.  Soft red wheat berries stores up to 20 years.   The white soft and hard wheat berries stores for 10 or less years.  For your critical long-term preps, stick with hard red wheat.   Be sure to have a wheat grind on hand, so that may flour from the stored wheat berries.  If you allergic to wheat, consider oats or quinoa instead.
RELATED : Benefits Of Food Storage During Economic Collapse Or Civil Unrest, Rioting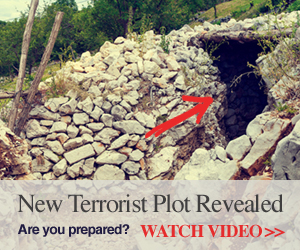 Salt — This is not so much a food, but rather an essential mineral needed by your body.  If kept dry and sealed, salt has an endless storage life.   I store two types of salt.  Pure salt, or often called canning salt, has no iodine.  I reserve the canning salt for food preservation.  Before refrigeration, meat, fish and cheese were storable due to salt preservation.   And I store several pounds of salt with iodine added for cooking and table usage.  Salt is an item that is often overlooked in food storage.  Yet is has so many usage and is vital to good health.  Both too much and too little salt is bad for your health.
RELATED : Survival First Aid: Post-Collapse Medicine and How to Use it to Save Lives
Sugar (or honey) — Pure white sugar and honey, if properly stored, never expires.  Keep sugar in a sealed container, and it never goes bad.   For more preps, I storeDomino's sugar that is already pre-sealed in 4 pound plastic canisters.    Honey is best stored in glass jars in a cool, dark place.  If honey crystallizes over time, just warm it a bit to become fluid again.  Honey has a lot of micro-nutrients, and is my preferred way to store sugar for the long-term.  Occasionally, my local drug store, CVS, has the Dominos 4 pound canisters on sale or I might buy with CVS extra-bucks.
Rice — White rice, if sealed in cans with oxygen absorbers, can have a 20 year storage life.  Brown rice has a storage life of around 5 years.  White rice is simply brown rice with the husk removed.  Brown rice has more flavor and more nutrition.  But white rice stores longer, since the husk of brown rice has small amounts of oil within that go bad much quicker.  What I like about storing rice is the amount of dense calories it provides.   Rice is easier to prepare versus grinding wheat berries.  A cups of white rice plus of vegetables from your garden makes a filling meal.  Many people don't realize the rice has some protein.  Rice combined with beans provides all the protein your body needs.
Powdered milk — If you have children, this is a key food to store.  Regular powdered milk has a shelf life of 2 years.  If packed in meal cans by a reliable vendor, powdered milk can be stored for 5 or more years.   Fat free powdered milk stores a bit long.  Most baking recipes call for milk, of which powdered milk is an adequate substitute.  My favorite powdered milk for long-term storage is Future Essentials Canned Powdered Homestyle Creamery Milk Substitute and Honeyville's powdered milk.
RELATED : Foods to Stock at Home and in Your Disaster Supplies Kit
These are the 5 basic long-term foods that should be the beginning of your long-term food storage plan.
A couple honorable mentions are dried beans, TVP (textured vegetable protein typically made from soy beans), dried pasta, freeze-dried meats, dehydrated vegetables, dehydrated fruits.
The truly best long-term food plan is your own garden.
With Summer harvests coming in, now is the time to start home canning.  The canning season is upon us.  I'm a big gruff city boy who learned how to do home canning.  My blueberry jam is fabulous.  If I can learn, anyone can learn to do home canning.
In good times and bad, many your family always have enough to eat.(source)
RELATED : Gerald Celente – Survival Kits Being Supplied To Every Major Bank
RELATED : How Much Food Should You Store?
Food Storage – List of 25 Essential Foods



Survival MD (Best Post Collapse First Aid Survival Guide Ever)
Backyard Innovator (A Self Sustaining Source Of Fresh Meat,Vegetables And Clean Drinking Water)
Blackout USA (EMP survival and preparedness)
Conquering the coming collapse (Financial advice and preparedness )
Liberty Generator (Build and make your own energy source)
Backyard Liberty (Easy and cheap DIY Aquaponic system to grow your organic and living food bank)
Bullet Proof Home (A Prepper's Guide in Safeguarding a Home )
Family Self Defense (Best Self Defense Strategies For You And Your Family)
Sold Out After Crisis (Best 37 Items To Hoard For A Long Term Crisis)
Survive The End Days (Biggest Cover Up Of Our President)
Drought USA(Discover The Amazing Device That Turns Air Into Water)