72 Types Of Americans That Are Considered "Potential Terrorist"
Are you a conservative, a libertarian, a Christian or a gun owner?  Are you opposed to abortion, globalism, Communism, illegal immigration, the United Nations or the New World Order?  Do you believe in conspiracy theories, do you believe that we are living in the "end times" or do you ever visit alternative news websites (such as this one)?  If you answered yes to any of those questions, you are a "potential terrorist" according to official U.S. government documents.  At one time, the term "terrorist" was used very narrowly.  The government applied that label to people like Osama bin Laden and other Islamic jihadists.  But now the Obama administration is removing all references to Islam from terror training materials, and instead the term "terrorist" is being applied to large groups of American citizens.  And if you are a "terrorist", that means that you have no rights and the government can treat you just like it treats the terrorists that are being held at Guantanamo Bay.  So if you belong to a group of people that is now being referred to as "potential terrorists", please don't take it as a joke.  The first step to persecuting any group of people is to demonize them.  And right now large groups of peaceful, law-abiding citizens are being ruthlessly demonized.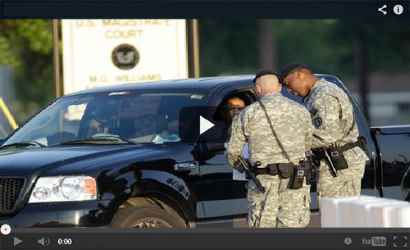 RELATED : The 72 HOUR RED FLAG Before NEW WORLD ORDER! 2016 MARTIAL LAW Exposed -This has already been done in 30 of the 50 states!
Below is a list of 72 types of Americans that are considered to be "extremists" and "potential terrorists" in official U.S. government documents.  To see the original source document for each point, just click on the link.  As you can see, this list covers most of the country…
1. Those that talk about "individual liberties"
2. Those that advocate for states' rights
3. Those that want "to make the world a better place"
4. "The colonists who sought to free themselves from British rule"
5. Those that are interested in "defeating the Communists"
6. Those that believe "that the interests of one's own nation are separate from the interests of other nations or the common interest of all nations" AMMO SHORTAGES? DON'T WORRY, MAKE YOUR OWN!
7. Anyone that holds a "political ideology that considers the state to be unnecessary, harmful,or undesirable"
8. Anyone that possesses an "intolerance toward other religions"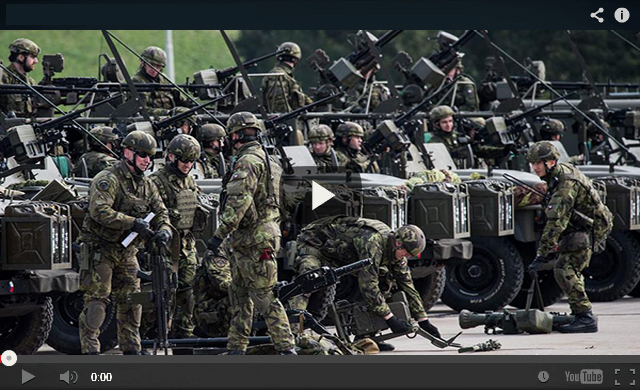 9. Those that "take action to fight against the exploitation of the environment and/or animals"
10. "Anti-Gay"
11. "Anti-Immigrant"
12. "Anti-Muslim"
13. "The Patriot Movement"
14. "Opposition to equal rights for gays and lesbians"
15. Members of the Family Research Council
16. Members of the American Family Association
17. Those that believe that Mexico, Canada and the United States "are secretly planning to merge into a European Union-like entity that will be known as the 'North American Union'"
18. Members of the American Border Patrol/American Patrol
19. Members of the Federation for American Immigration Reform
20. Members of the Tennessee Freedom Coalition
21. Members of the Christian Action Network
22. Anyone that is "opposed to the New World Order" MILITIA PREPPING FOR POST-ELECTION CIVIL UNREST: "LAST CHANCE TO SAVE AMERICA FROM RUIN"
23. Anyone that is engaged in "conspiracy theorizing"
24. Anyone that is opposed to Agenda 21
25. Anyone that is concerned about FEMA camps
26. Anyone that "fears impending gun control or weapons confiscations"
27. The militia movement
28. The sovereign citizen movement
29. Those that "don't think they should have to pay taxes"
30. Anyone that "complains about bias"
31. Anyone that "believes in government conspiracies to the point of paranoia"
32. Anyone that "is frustrated with mainstream ideologies"
33. Anyone that "visits extremist websites/blogs"
34. Anyone that "establishes website/blog to display extremist views"
35. Anyone that "attends rallies for extremist causes"
36. Anyone that "exhibits extreme religious intolerance"
37. Anyone that "is personally connected with a grievance"
38. Anyone that "suddenly acquires weapons"
39. Anyone that "organizes protests inspired by extremist ideology"
40. "Militia or unorganized militia"
41. "General right-wing extremist"
42. Citizens that have "bumper stickers" that are patriotic or anti-U.N.
43. Those that refer to an "Army of God"
44. Those that are "fiercely nationalistic (as opposed to universal and international in orientation)"
45. Those that are "anti-global"
46. Those that are "suspicious of centralized federal authority"
47. Those that are "reverent of individual liberty"
48. Those that "believe in conspiracy theories"
49. Those that have "a belief that one's personal and/or national 'way of life' is under attack"
50. Those that possess "a belief in the need to be prepared for an attack either by participating in paramilitary preparations and training or survivalism"
51. Those that would "impose strict religious tenets or laws on society (fundamentalists)"
52. Those that would "insert religion into the political sphere"
53. Anyone that would "seek to politicize religion"
54. Those that have "supported political movements for autonomy"
55. Anyone that is "anti-abortion"
56. Anyone that is "anti-Catholic"
57. Anyone that is "anti-nuclear"
58. "Rightwing extremists"
59. "Returning veterans"
60. Those concerned about "illegal immigration"
61. Those that "believe in the right to bear arms"
62. Anyone that is engaged in "ammunition stockpiling"
63. Anyone that exhibits "fear of Communist regimes"
64. "Anti-abortion activists"
65. Those that are against illegal immigration
66. Those that talk about "the New World Order" in a "derogatory" manner
67. Those that have a negative view of the United Nations
68. Those that are opposed "to the collection of federal income taxes"
69. Those that supported former presidential candidates Ron Paul, Chuck Baldwin and Bob Barr
70. Those that display the Gadsden Flag ("Don't Tread On Me")
71. Those that believe in "end times" prophecies
72. Evangelical Christians
What we are taught about history in American schools is not history, but a fairy tale. Better yet, it is propaganda designed to hoodwink an unsuspecting society about its true heritage and the treasonous acts and sabotage that were conceived in order to bring about a New World Order. You are about to learn the real identities of those who have infiltrated your nation on behalf of secret societies intent on bringing about the total slavery of mankind. In the past, others have written about the numerous conspiracies to control natural resources, energy, food and our sovereign right to live on planet Earth — not as slaves of a wealthy few — but as free men, women, and children exercising the free will given to them by God.
The groups of people in the list above are considered "problems" that need to be dealt with.  In some of the documents referenced above, members of the military are specifically warned not to have anything to do with such groups.
We are moving into a very dangerous time in American history.  You can now be considered a "potential terrorist" just because of your religious or political beliefs.  Free speech is becoming a thing of the past, and we are rapidly becoming an Orwellian society that is the exact opposite of what our founding fathers intended.
Please pray for the United States of America.  We definitely need it.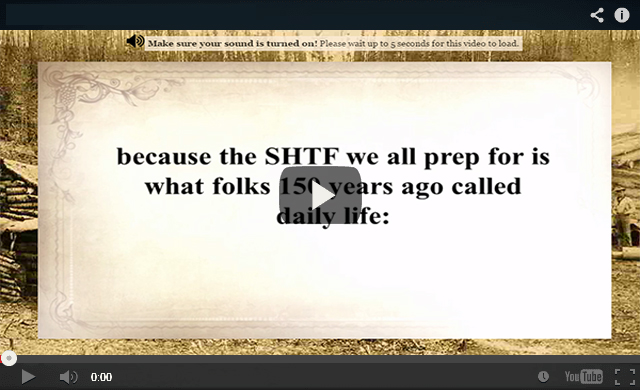 "MY SURVIVAL FARM"
…and it's like nothing you've ever seen before… An A to Z guide on survival gardening that is easy to read and a joy to put into practice, full of photos, diagrams and step by step advice. Even a kid can do this and, in fact, I encourage you to let the little ones handle it, to teach them not just about self-reliance but also about how Mother Nature works.
Here is just a glimpse of what you'll find inside:
How to plan, design and put into action high-yield survival garden that will literally keep you and your family fed for life, no matter what hits you, even when everyone else around you is starving to death. No digging and planting year after year and no daily watering because you'll have more important things to worry about when TSHTF.
How to set up highly nutritious soil for your plants. Do this before you plant anything and you're on your way to setting your food forest on auto-pilot for decades to come. I'm gonna tell you this one "weird" thing to add to the mulch that's not only highly effective but also 100% free (because you already have it in your home right now).
Step-by-step instructions on how to plant over 125 plants inside your permaculture garden. Plus, special instructions on choosing the right ones for your climate. From Arizona to Alaska, you can do this anywhere…
How to "marry" your plants. We're gonna tell you which grow well together and help each-other survive and thrive, so they don't ever compete for sunlight and nutrients. You get the full table of plants that work well with one another as well as the ones you should NEVER be put together.
---
Our grandfathers had more knowledge than any of us today and thrived even when modern conveniences were not available. They were able to produce and store their food for long periods of time. The Lost Ways is the most comprehensive book available. All the knowledge our grandfathers had, in one place.Here's just a glimpse of what you'll find in the book:
Table Of Contents:
Making Your Own Beverages: Beer to Stronger Stuff
Ginger Beer: Making Soda the Old Fashioned Way
How North American Indians and Early Pioneers Made Pemmican
Wild West Guns for SHTF and a Guide to Rolling Your Own Ammo
How Our Forefathers Built Their Sawmills, Grain Mills,and Stamping Mills
How Our Ancestors Made Herbal Poultice to Heal Their Wounds
What Our Ancestors Were Foraging For? or How to Wildcraft Your Table
How North California Native Americans Built Their Semi-subterranean Roundhouses
Our Ancestors'Guide to Root Cellars
Good Old Fashioned Cooking on an Open Flame
Learning from Our Ancestors How to Preserve Water
Learning from Our Ancestors How to Take Care of Our Hygiene When There Isn't Anything to Buy
How and Why I Prefer to Make Soap with Modern Ingredients
Temporarily Installing a Wood-Burning Stove during Emergencies
Making Traditional and Survival Bark Bread…….
Trapping in Winter for Beaver and Muskrat Just like Our Forefathers Did
How to Make a Smokehouse and Smoke Fish
Survival Lessons From The Donner Party
Get your paperback copy HERE

Here's just a glimpse of what you'll find in The Lost Ways:
From Ruff Simons, an old west history expert and former deputy, you'll learn the techniques and methods used by the wise sheriffs from the frontiers to defend an entire village despite being outnumbered and outgunned by gangs of robbers and bandits, and how you can use their wisdom to defend your home against looters when you'll be surrounded.
Native American ERIK BAINBRIDGE – who took part in the reconstruction of the native village of Kule Loklo in California, will show you how Native Americans build the subterranean roundhouse, an underground house that today will serve you as a storm shelter, a perfectly camouflaged hideout, or a bunker. It can easily shelter three to four families, so how will you feel if, when all hell breaks loose, you'll be able to call all your loved ones and offer them guidance and shelter? Besides that, the subterranean roundhouse makes an awesome root cellar where you can keep all your food and water reserves year-round.
From Shannon Azares you'll learn how sailors from the XVII century preserved water in their ships for months on end, even years and how you can use this method to preserve clean water for your family cost-free.
Mike Searson – who is a Firearm and Old West history expert – will show you what to do when there is no more ammo to be had, how people who wandered the West managed to hunt eight deer with six bullets, and why their supply of ammo never ran out. Remember the panic buying in the first half of 2013? That was nothing compared to what's going to precede the collapse.
From Susan Morrow, an ex-science teacher and chemist, you'll master "The Art of Poultice." She says, "If you really explore the ingredients from which our forefathers made poultices, you'll be totally surprised by the similarities with modern medicines." Well…how would you feel in a crisis to be the only one from the group knowledgeable about this lost skill? When there are no more antibiotics, people will turn to you to save their ill children's lives.
If you liked our video tutorial on how to make Pemmican, then you'll love this: I will show you how to make another superfood that our troops were using in the Independence war, and even George Washington ate on several occasions. This food never goes bad. And I'm not talking about honey or vinegar. I'm talking about real food! The awesome part is that you can make this food in just 10 minutes and I'm pretty sure that you already have the ingredients in your house right now.
Really, this is all just a peek.
The Lost Ways is a far–reaching book with chapters ranging from simple things like making tasty bark-bread-like people did when there was no food-to building a traditional backyard smokehouse… and many, many, many more!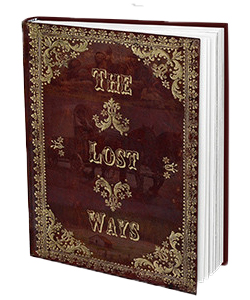 The Lost Ways (Learn the long forgotten secrets that helped our forefathers survive famines,wars,economic crisis and anything else life threw at them)
Survival MD (Best Post Collapse First Aid Survival Guide Ever)
Conquering the coming collapse (Financial advice and preparedness )
Liberty Generator (Build and make your own energy source)
Backyard Liberty (Easy and cheap DIY Aquaponic system to grow your organic and living food bank)
Bullet Proof Home (A Prepper's Guide in Safeguarding a Home )
Family Self Defense (Best Self Defense Strategies For You And Your Family)
 Survive Any Crisis (Best  Items To Hoard For A Long Term Crisis)
Survive The End Days (Biggest Cover Up Of Our President)
*About the author: Michael Snyder is the founder and publisher of The Economic Collapse Blog and End Of The American Dream. Michael's shocking new book about the last days entitled "The Rapture Verdict" is available in paperback and for the Kindle on Amazon.com. It is shaking the world of Bible prophecy to the core, and it is being called one of the most controversial Christian books of 2016.  If you would like to check it out, you can find it right here.*