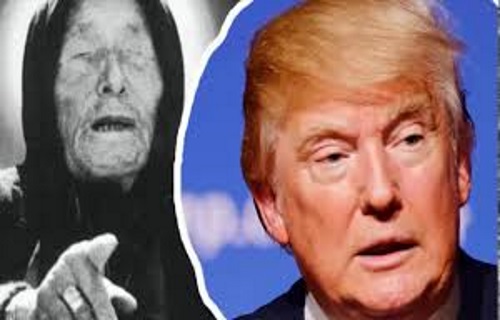 World-Renowned Psychic Who Accurately Predicted 9/11 Has Chilling Warning For Trump About May 13 .
Whether you're one to believe in clairvoyants or not, there is no denying the incredible accuracy of one world-renowned blind psychic who accurately predicted the terror attacks on September 11, Barack Obama's win as 44th president before he ran, and more. Now, more of what Baba Vanga predicted before she died almost 10 years ago is unfolding before our eyes, leading to perhaps the most chilling prediction yet for what's going to happen on May 13, 2017.
Vanga has a shocking success rate of major predictions well before they came to fruition, which some believe proves that she's correct. She stated that America's 44th President would be black and would also be the last African-American leader of the United States. She also predicted the rise of the Islamic State in conjunction with an attack they would commit on U.S. soil, referring to "horror" in the homeland caused by "steel birds." This was her way of describing the airplanes in her prophetic mind that ultimately hit the twin towers since she didn't understand what a modern aircraft looked like or was called having been blind since age 12, Documentary Tube reports.
She passed away in 1996 before her other prophecies could unfold, which we are seeing now today, including a conflict between Russia, America, and North Korea that she said would start from Islamic State's involvement in Syria. Now, her psychic successor, "Self-proclaimed 'messenger of God' Horacio Villegas," according to The Mirror, has an equal accuracy to Vanga and a chilling warning for President Trump and America.
Villegas' latest statement comes as a warning with not much time before the given date in which he claims it will take place. As we watch what is happening between North Korea, Russia, America, and Syira, it seems that we're on the brink of World War Three and Villega said it's closer than we thought, set to start on May 13, 2017. This comes after he said in 2015 that America's "billionaire businessman would become the 'illuminati king' who will 'bring the world into WW3'," Villega said.
That day is less than a month away and with everything happening as both mystics suggested it would and proof of which is right before our eyes, there's strong reason to believe this war is on our horizon. His prediction is particularly troublesome for Russia, North Korea, and China which Villegas says will be in "deadly global conflict."
The specific date doesn't come without reasoning as explained by The Mirror:
"It is claimed that Our Lady – another name for the Virgin Mary, mother of Jesus – visited Fatima in Portugal on six different occasions. The first visitation was said to have taken place on May 13, 1917. This was the day, according to the Catholic faith, that Our Lady warned people that if her requests to convert Russia to the faith were not followed, God would use the country to wreak havoc on the world."
The 100th anniversary of this event is less than four weeks away, which Villegas believes is when the war we're already seeing percolate will erupt. As for how long it will last, the mystic continues with his same theory to predict its end on October 13, 2017, since Our Lady of Fatima announced, "The war is going to end, and the soldiers will soon return to their homes."
"The main message that people need to know in order be prepared is that between May 13th and October 13 2017, this war will occur and be over with much devastation, shock and death," Villegas told the Daily Star.
Whether you believe in prophecy at all or see the writing on the wall, it's quite likely that we could see World War III in most of our lifetimes. While the prospect of this event is certainly terrifying, we can all rest assured knowing that at least we have a capable Commander-in-Chief in charge who is proactive about our defense. America has returned to the position of the superpower and all the players in this war don't stand a chance against our military.
What we are taught about history in American schools is not history, but a fairy tale. Better yet, it is propaganda designed to hoodwink an unsuspecting society about its true heritage and the treasonous acts and sabotage that were conceived in order to bring about a New World Order. You are about to learn the real identities of those who have infiltrated your nation on behalf of secret societies intent on bringing about the total slavery of mankind. In the past, others have written about the numerous conspiracies to control natural resources, energy, food and our sovereign right to live on planet Earth — not as slaves of a wealthy few — but as free men, women, and children exercising the free will given to them by God.

Imagine you were a member of a secret organization whose sole agenda was to control the entire planet. If your plan was to accomplish this goal without being perceived by your intended victims, discretion would be paramount. Your organization would devise a series of historical events that, on the surface, would appear to be everyday, happenstance occurrences (natural disasters, man-made diseases, acts of murder, assassination, terror, manipulation of money and energy supplies, contamination of foods, pollution of natural resources, and war). The timing of these events would require patience, careful planning, and cooperation from others in positions of trust, stealth and deceit. In essence, the whole mission must derive its power through deception and concealment and must have a master plan.
The Lost Ways is a far–reaching book with chapters ranging from simple things like making tasty bark-bread-like people did when there was no food-to building a traditional backyard smokehouse… and many, many, many more!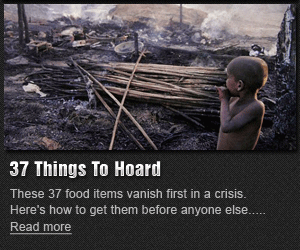 And believe it or not, this is not all…
Table Of Contents:
The Most Important Thing
Making Your Own Beverages: Beer to Stronger Stuff
Ginger Beer: Making Soda the Old Fashioned Way
How North American Indians and Early Pioneers Made Pemmican
Spycraft: Military Correspondence During The 1700's to 1900's
Wild West Guns for SHTF and a Guide to Rolling Your Own Ammo
How Our Forefathers Built Their Sawmills, Grain Mills,and Stamping Mills
How Our Ancestors Made Herbal Poultice to Heal Their Wounds
What Our Ancestors Were Foraging For? or How to Wildcraft Your Table
How Our Ancestors Navigated Without Using a GPS System
How Our Forefathers Made Knives
How Our Forefathers Made Snow shoes for Survival
How North California Native Americans Built Their Semi-subterranean Roundhouses
Our Ancestors'Guide to Root Cellars
Good Old Fashioned Cooking on an Open Flame
Learning from Our Ancestors How to Preserve Water
Learning from Our Ancestors How to Take Care of Our Hygiene When There Isn't Anything to Buy
How and Why I Prefer to Make Soap with Modern Ingredients
Temporarily Installing a Wood-Burning Stove during Emergencies
Making Traditional and Survival Bark Bread…….
Trapping in Winter for Beaver and Muskrat Just like Our Forefathers Did
How to Make a Smokehouse and Smoke Fish
Survival Lessons From The Donner Party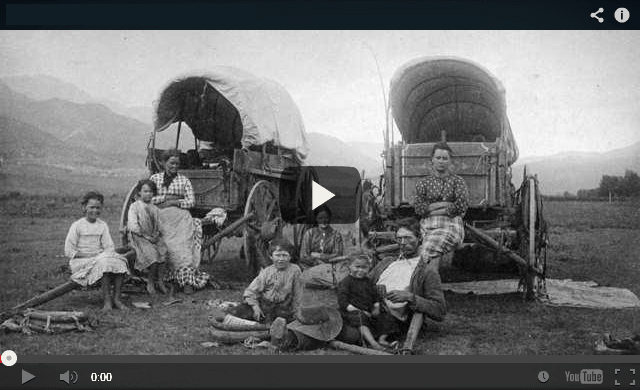 Books can be your best pre-collapse investment.
The Lost Ways (Learn the long forgotten secrets that helped our forefathers survive famines,wars,economic crisis and anything else life threw at them)
Survival MD (Best Post Collapse First Aid Survival Guide Ever)
Conquering the coming collapse (Financial advice and preparedness )
Liberty Generator (Build and make your own energy source)
Backyard Liberty (Easy and cheap DIY Aquaponic system to grow your organic and living food bank)
Bullet Proof Home (A Prepper's Guide in Safeguarding a Home )
Family Self Defense (Best Self Defense Strategies For You And Your Family)
 Survive Any Crisis (Best  Items To Hoard For A Long Term Crisis)
Survive The End Days (Biggest Cover Up Of Our President)
Drought USA (Discover The Amazing Device That Turns Air Into Water)