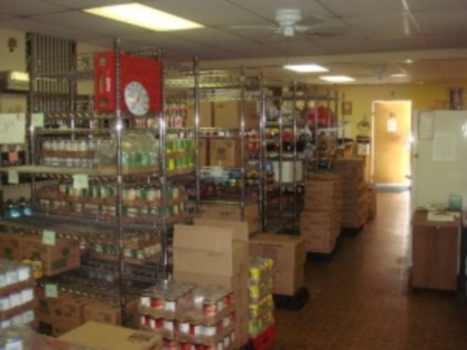 One of the tenets of long-term preparedness is something we refer to as Operational Security, or OPSEC. The goal is to build our stockpiles, strategies and friendships without the knowledge of the general public, or in many cases, even our neighbors or acquaintances.
Why?
Because when it hits the fan, and there's no food in grocery stores and violence erupts all around us, we'll have the supplies to survive and the defensive initiative to protect what's ours. The last thing we want is for those who failed to heed the warnings, to come knocking on our doors looking for handouts or a place to weather the storm. The fact is, our supplies are limited, so operating on the down-low is an important strategy to ensure our safety in the midst of disaster.

But taking the time and effort to plan effectively is not the only strategy being implemented by those who expect the worst.
There are those out there who have a different idea of how they'll acquire necessary supplies should the system as we know it destabilize.
And that plan is to come for what you own.
Southern Prepper explains how your operational security may have already been compromised, and shares a story from one "prepper" who is planning on taking advantage of those who had the foresight to ready themselves.
He's ex-military. He said his plan is to hit preppers. He doesn't have enough money right now to prep himself, so he's going to go around and hit preppers.
So be careful.

Watch: Monsters Of Anarchy: We take what we want by force of arms.
Other useful resources:
Backyard Innovator (A Self Sustaining Source Of Fresh Meat,Vegetables And Clean
Blackout USA (EMP survival and preparedness)
Conquering the coming collapse (Financial advice and preparedness )
Liberty Generator (Build and make your own energy source)
Backyard Liberty (Easy and cheap DIY Aquaponic system to grow your organic and living food bank)
Bullet Proof Home (A Prepper's Guide in Safeguarding a Home )
Family Self Defense (Best Self Defense Strategies For You And Your Family)
Sold Out After Crisis (Best 37 Items To Hoard For A Long Term Crisis)
Contributed by Mac Slavo of www.SHTFplan.com.
When it hits the fan, don't say we didn't warn you. Mac Slavo is the editor of SHTFplan.com, a resource hub for alternative news, contrarian commentary and strategies that you can take to protect yourself from the coming global paradigm shift.