Dutch Bucket Hydroponics – How It Works & How to Make Your Own Buckets
I've been building a new Dutch Bucket hydroponic system and finally have everything completed and functioning quite well. In this video, I'll explain the lessons that I learned from my first setup back in the Spring, along with changes made for this new setup. Also, I'll share how easy it is to make your own dutch (bato) buckets.Easy and cheap DIY Aquaponic system to grow your organic and living food bank
This is a very simple recirculating hydroponics system that works great for fruiting vegetables such as tomatoes, peppers, and cucumbers. It can be set up inside a greenhouse, in your backyard, or on your porch.
For my nutrient mix, I use Masterblend 4-18-38, mixed to the manufacturers specifications. It is available online at various places, but I order from Morgan County Seeds out in Missouri. Other types of hydroponic fertilizers can be used just as well.
Discover how our grandfathers used to preserve food for long periods of time.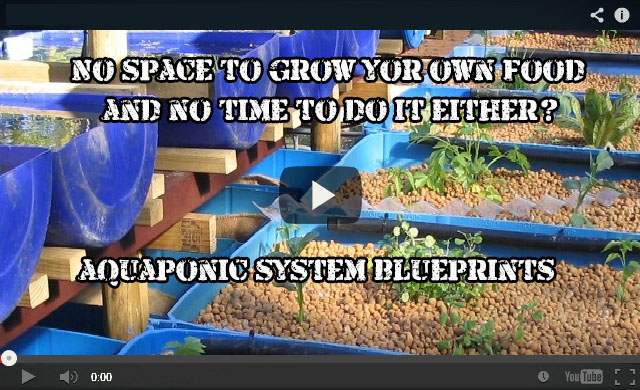 Other useful resources:
Survive Attack to Our Power Grid System (Weapon That Can Instantly End Modern Life in America)
Survival MD (Best Post Collapse First Aid Survival Guide Ever)
Backyard Innovator (A Self Sustaining Source Of Fresh Meat,Vegetables And Clean Drinking Water)
Blackout USA (EMP survival and preparedness)
Conquering the coming collapse (Financial advice and preparedness )
Liberty Generator (Build and make your own energy source)
Backyard Liberty (Easy and cheap DIY Aquaponic system to grow your organic and living food bank)
Bullet Proof Home (A Prepper's Guide in Safeguarding a Home )
Family Self Defense (Best Self Defense Strategies For You And Your Family)
 Survive Any Crisis (Best  Items To Hoard For A Long Term Crisis)
Survive The End Days (Biggest Cover Up Of Our President)
Drought USA(Discover The Amazing Device That Turns Air Into Water)