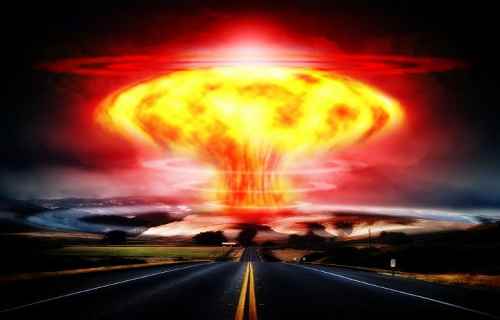 Reviewing the minutes of the extraordinary meeting regarding the crisis in Kazakhstan held this morning between the leaders of the Collective Security Council of the Collective Security Treaty Organization (CSTO) during which President Putin stated: "Our organization has proven its potential, its ability to act swiftly, decisively and efficiently…It includes forces from every member state without exception, who are already actively carrying out the operational activities…This indicates that the long-lasting, meticulous work on establishment of a comprehensive system of CSTO member states' security, including the collective peacekeeping forces, bears its fruit".
In specific reference to the crisis in Kazakhstan, this transcript sees President Putin revealing: "Well-organized and well-controlled groups of militants were used, including those who had apparently been trained in terrorist camps abroad…At the same time "Maidan technologies" were used to support the rioters and share information, akin to those that led to the ousting of the Ukrainian government"—a revelation joined by Kazakhstan President Kassym-Jomart Tokayev stating: "Kazakhstan has experienced the worst crisis in the history of its 30-year independence…Armed militant groups, who had been waiting for their turn, came into action…The main goal has become clear: to undermine the constitutional order, destroy institutions of governance and seize power…We are talking about an attempted coup d'état".
The next section of this transcript is classified at the highest level "Of Special Importance", wherein Security Council Members are being briefed by the Ministry of Defense (MoD) about their ongoing missions in Kazakhstan—but in whose very sparse portions of permitted to be openly discussed among various ministries, it reveals an astonishing picture of events that staggers the mind.
Most critical to notice is this transcript revealing that Security Council Members were briefed by Deputy Defense Minister Tatiana Shevtsova, who is the operational commander of the Russian special forces unit known as Alpha Group, that American defense experts describe as "part spy network, part counterterrorism team, part general-purpose commando squad — and entirely terrifying"—and most stunning to notice in this transcript is Defense Minister Shevtsova referencing the official document "28 декабря Указ Президента" to assure Security Council Members that the "установка" has been secured—the English translations of which are "28 December Presidential Decree" and "facility".
To understand the monumental significance of what this transcript reveals Deputy Defense Minister Shevtsova said, it's important to know that Kazakhstan has two centers of power—the first of which former President Nursultan Nazarbayev, the first president of Kazakhstan who was in office from 1990 to 2019—with the second being Kazakhstan's current leader President Kassym-Jomart Tokayev, who assumed office in 2019—during his nearly 30-years in power saw President Nazarbayev supported by the United States as he despotically ruled over Kazakhstan and sold its vast natural resource wealth to the West—and over the past nearly 3-years has seen President Tokayev trying to wrest back control of Kazakhstan from the clutches of the West.
The 28 December date Deputy Defense Minister Shevtsova referenced in this highly-classified transcript is most critical to note because barely a month ago, on 28 December 2021, it saw President Putin hosting the heads of state of the Commonwealth of Independent States, an informal meeting attended by President Tokayev—a meeting also attended by former President Nazarbayev—but while President Putin met with President Tokayev, he refused to meet with former President Nazarbayev.
At this point, the evidence shows that the "28 December Presidential Decree" referenced by Deputy Defense Minister Shevtsova was the result of President Putin meeting with President Tokayev on 28 December 2021—though the orders of this presidential decree remain too highly-classified to reveal, it's assured that it was known about by Kazakhstan's intelligence chief Karim Massimov, who is also chairman of the board at Halyk Bank, that is owned by former President Nazarbayev's daughter Dinara Kulibayeva and her husband Timur—further sees Karim Massimov being close friends and business associates with Supreme Socialist Leader Joe Biden and his son Hunter Biden—in the portions of this transcript able to discerned, it's replete with evidence proving Karim Massimov conspired with the socialist Biden Regime to overthrow President Tokayev by unleashing deadly violence throughout Kazakhstan—and is why Karim Massimov has been arrested and charged with high treason.
The "facility" this transcript shows Deputy Defense Ministry Shevtsova assuring Security Council Members her Alpha Group commandos have secured is, without doubt, the Kazakh Scientific Center for Quarantine and Zoonotic Diseases (KSCQZD), which is the Pentagon funded biological laboratory in Kazakhstan many suspect the Covid-19 virus was created in then dispersed in China (that borders Kazakhstan) to place them blame on them for—and is why the Chinese government issued the statement: "If the Chinese government really were so 'insidious' and would release an artificially grown virus from the laboratory, then why would it be done on their territory … with its 1.4 billion people and a high population density, which is a very favorable environment for the spread of any virus in principle?".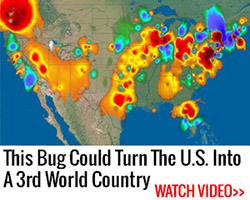 Though this highly-classified transcript forbids revealing any details about the Alpha Group capture of this Pentagon biolab, public news sources reported "a potential leak of dangerous pathogens" after its seizure, then Kazakhstan health ministry sources stated: "This is not true…The facility is being guarded"—a "facility" about which its been reported: "Kazakhstan has become "willingly or unwillingly" caught in the blame game over the source of the novel coronavirus pandemic by hosting U.S. military labs…It's alleged that the labs are developing bio-weapons for use against countries such as Russia and China"—and in the just published article "Kazakhstan Turns Into Graveyard For U.S. Diplomacy", sees it grimly noting: "The Kazakh Ministry of Health issued an innocuous disclaimer today denying social media reports about the seizure of a "military biological lab near Almaty by unidentified people"…According to Tass news agency, the social media had speculated that specialists in chemical protection suits were working near the lab as "a leak of dangerous pathogens" occurred…The carefully worded press release by the Kazakh ministry clarifies: "This is not true. The facility is being protected"…The intriguing report highlights the tip of an iceberg which has implications for public health and holds serious geopolitical ramifications".
In the non-classified portions of this transcript it sees Security Council Members noting US Secretary of State Antony Blinken telling CNN that Washington had "real questions" about "why Kazakhstan felt compelled to call in this organization that Russia dominates", insisting "we're asking for clarification on that"—saw Secretary Blinken further insanely stating about Russia coming to the aid of Kazakhstan: "I think that's one of President Putin's objectives, and it is to re-exert a sphere of influence over countries that previously were part of the Soviet Union"—lunatic ravings quickly responded to by Foreign Ministry spokeswoman Maria Zakharova, who slammed the socialist Biden Regime with her withering statement: "White House officials become baffled when they're being asked by journalists about the situation in Kazakhstan…They don't know what to say…Just look at this baby babble and nonsense that they're uttering".
In preparation for today's meeting with the United States in Geneva, this report concludes, last evening chief Kremlin war negotiator Deputy Foreign Minister Sergey Ryabkov held a two-hour meeting with his American counterpart, Deputy Secretary of State Wendy Sherman—talks Deputy Foreign Minister Ryabkov described as "stunning", then declared to the American side: "I can say that that the demands of the United States and other NATO countries that we carry out some 'de-escalation measures' on our territory are out of the question…This is a non-starter in the literal sense of the word…If the Americans want to talk about changing our approach, for example, to the Minsk Package of Measures on peace in Ukraine or even stutter about something like Crimea, this also has no chance for discussions"—a declaration quickly followed by Christopher Granville, the managing director for Political Research at TS Lombard, grimly observing about these talks: "The atmosphere is absolutely toxic, there is zero trust and everyone dislikes each other"—and is an atmosphere so dangerous and toxic between the Russian Federation and the socialist Biden Regime, today it sees Fred Kempe, the president and chief executive officer of the Atlantic Council, fearfully warning the world: "We are really on the cusp of war".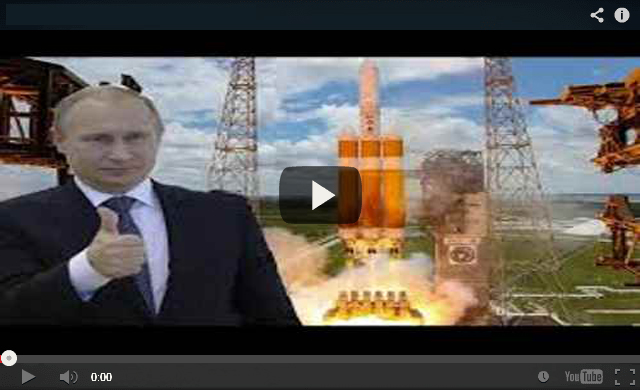 Carnivore's Bible (is a wellknown meat processor providing custom meat processing services locally andacross the state of Montana and more. Whether your needs are for domestic meator wild game meat processing)
The Lost Book of Remedies PDF ( contains a series of medicinal andherbal recipes to make home made remedies from medicinal plants and herbs.Chromic diseases and maladies can be overcome by taking the remediesoutlined in this book. The writer claims that his grandfather was taughtherbalism and healing whilst in active service during world war twoand that he has treated many soldiers with his home made cures. )
Easy Cellar(Info about building and managing your root cellar, plus printable plans. The book on building and using root cellars – The Complete Root Cellar Book.)
The Lost Ways (Learn the long forgotten secrets that helped our forefathers survive famines,wars,economic crisis and anything else life threw at them)
LOST WAYS 2 ( Wordof the day: Prepare! And do it the old fashion way, like our fore-fathers did it and succeed longbefore us,because what lies ahead of us will require all the help we can get. Watch this video and learn the 3 skills that ensured our ancestors survival in hard times offamine and war.)