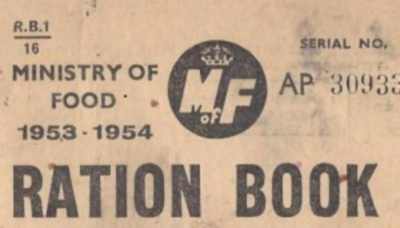 I was born in 1960…yes, I know, I sound much younger! Anyway moving swiftly on…
Rationing finally ended in England in 1953, seven years before I was born, but my parents didn't get over it quite that quickly. I grew up in a house where nothing was wasted, where there was always at least 10 pounds of sugar in the cupboard, nestling alongside tinned meats (plain nasty as I recall) a wide variety of canned fruit and enough canned soup to float a battle ship.
It was even worse down at Gran's place in the heart of the Devon countryside. Living four miles from the nearest street light let alone shop, and living in a cottage with no running water or mains gas or electricity frugality was the order of the day.
Every bit of string was stored for future use, brown paper from packages folded and pressed in the back of the huge family Bible, and God help you if threw out a newspaper rather than cut it into the required sized sheets for future outhouse use.

Just like at home there was a cupboard so stuffed with tinned foods and home bottled jams, chutneys and pickles we could have survived for months no problems at all, and as they explained to me as I got older, that was the whole point.
My grandparents and my parents lived in fear of further food shortages…and it showed.
Without even knowing it, they were the first preppers I came into contact with, so blame them for my obsession with food security.
They remembered the times when money was short, but food was shorter still, when having money in your pocket made no difference to ordinary people. The rich could still get almost anything on the black market, but ordinary working people just couldn't afford those prices.
For them it was a ration card. They were allocated a certain amount of almost every foodstuff, they got the card stamped when they collected that weeks portion of meat or butter or whatever, and that was it until the following week.
Even clothing was rationed the raw materials were in such short supply. I was raised on make do and mend.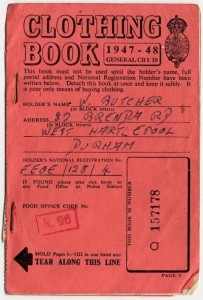 As unscrupulous store owners jacked up the prices to levels unaffordable to the man in the street working people turned to barter. Those with large gardens, which was far more common then than now had two vegetable patches, one for the basic needs of the family and a second, the contents of which had been agreed upon by other gardeners as well as the owner of the plot. The idea was to not end up with three tons of carrots and no cabbages. The produce would be swapped when it was harvested, or given to others should the harvesting times not match, in the sure knowledge that you would get your 'exchange' veg within a couple of hours of it being dug up.

In rural areas vegetables and fruit, eggs and sometimes cheese is still 'swapped' for produce that you don't have. Informal gardening 'clubs' where who grows what is agreed in the school playground or at the local pub are incredibly common outside of the cities and for the most part it works well. I didn't get much choice this year, as the newcomer to the island and as I will be growing in raised beds I am tasked with producing extra carrots as they do not grow well in the ground here. My reward will be some very nice plums, apples and greengages from another gardeners fruit trees, trees that I don't have at this point.
The local greengrocer is always ready to take home grown produce that's surplus to requirements. No money changes hands of course, but a  dozen eggs a week for an agreed amount of time always comes in handy.
War isn't just about the death and destruction wrought by guns and bombs, though God knows there was enough of that to last many generations of lifetimes. War comes in many forms, and not all of it involves tanks and missiles. War disrupts the general scheme of things, it alters the parameters we live within in ways you wouldn't consider.
Our just in time food supply chain for example, is vulnerable to disruption in so many ways. A cyber attack taking out the computer systems that control distribution would cause widespread panic and the storming of supermarkets.  A failure of the power grid, either due to cyber attack, a physical attack or a solar kill shot would cause mayhem in a matter of hours.
There are many ways that war can be waged against an enemy.
Even a conventional war thousands of miles away can exert an effect on the rest of us, more so if major players are involved. Markets usually fall when instability and uncertainty levels are high.  Any economic uncertainty or crisis is magnified, and recoveries are stunted. The price of essential goods start to rise, the money in your wallet buys less each week. More and more people drop below the poverty line, unable to feed their families. Unemployment rises and the state is stretched as the benefits bill increases.
The increasing costs of imported energy, as is the case with Europe getting a full 25% of it's natural gas from Russia via Ukranian pipelines, results in fuel insecurity, which causes further price hikes. Eventually, the cycle breaks plunging people into fuel poverty.
Fuel, like food starts to be rationed. This leads to a reduction in productivity from industries considered to be non-essential. Anything produced by those companies will only be freely available until the stock holding has gone, and what is available will be sold at higher prices than usual. Once the stock levels have dropped those items will become scarce as the manufacturer works reduced hours due to reduced fuel. Workers will be laid off or face reduced hours, and with that reduced pay.
Petrol and diesel prices will rise quickly, just today oil rose 2% on the volatility in Ukraine.
This is by no means a comprehensive list of what awaits a sizable proportion of the global population in wartime conditions.
Don't make the mistake of thinking a war half a world away won't affect you because one way or another, it will.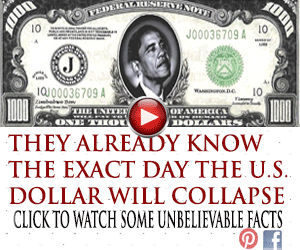 SOURCE : undergroundmedic.com