Is The U.S. Government Stockpiling Food In Anticipation Of A Major Economic Crisis?
Is the U.S. government stockpiling huge amounts of food and supplies in anticipation that something bad is about to happen?  Is something about to cause a major economic crisis that will require large quantities of emergency food?  For a while, I have been hearing things about the government storing food through the grapevine and I have not been sure what to think about those rumors.  Well, today I received a phone call that blew me away.  I debated for quite a while before I decided whether or not to share this information with you all.  Normally I do not like to talk about anything unless I am able to prove it by pointing to an article in the mainstream media.  But the source of the information that I am about to share with you is rock solid.  I cannot reveal his name, so you will just have to trust me on that.  Hopefully the following information will be one more "dot" as we all try to connect the dots about what is really going on out there.
A Self Sustaining Source Of Fresh Meat,Vegetables And Clean Drinking Water
This morning I received a call from a very prominent person in the storable food industry.  He has asked me not to reveal his name.  I have been dealing with him for an extended period of time and I consider him to be a rock-solid source.  When I talked to him today, he had just received a huge order for storable food from a U.S. government source.  He told me that the dollar amount of the order was in the "five figures".
When he asked about why so much food was being ordered, the government source told him essentially that "you know what is coming".  When pushed further, the government official did not elaborate.

It was unclear whether this was part of a larger food stockpiling program by the government.  Perhaps this order was just part of the normal preparations that government agencies make for potential emergencies.
Nobody could blame the government for storing up some emergency food.  That is something that we all should be doing.
RELATED : Stockpiling food, ammo and fishing supplies for SHTF
The truth is that the government is taking emergency preparedness very seriously these days.  For example, you can see video of a high-level NASA official urging NASA employees to develop preparedness plans for their own families.
But what if this is a sign of something bigger?
Earlier this year, FEMA issued an RFI (Request For Information) that inquired about the availability of 140 million meals of emergency food.  Apparently the food was meant to be stored up in case there was a "catastrophic disaster event".
Financial advice and preparedness
Unfortunately, shortages have not been limited to storable food.  Most Americans don't realize this, but there is a significant shortage of certain pharmaceutical drugs in many areas of the country right now.
In addition, it is not just in the United States where food is being aggressively stored up.  Noted that governments all over the globe are now stockpiling food….(source)
What Would You Do to Prepare for Emergency, Disaster, Food Shortages, or Empty Store Shelves?
RELATED : Food Riots Are Coming
How to Prepare an Emergency Kit for a Global Food Shortage
In the event of a global food crisis, it is vital to be prepared. The key  to preparedness is storing food that is easy to get a hold of, will last  for several years or even decades, and is somewhat nutrient-dense. While it  is always important to purchase high quality organic foods, in the event of  a food crisis it is often essential to exercise your survival skills, which  may mean it is hard to come across optimal food sources.
How to build your survival kit like a Special Forces soldier so your family will have the basics even if you have to run…
RELATED : Are They Arming for Riots Across America? Homeland Stockpiling "Less Lethal Specialty Munitions"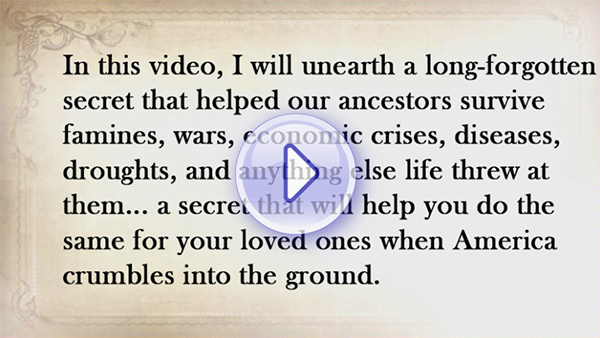 Other useful resources:
Survive Attack to Our Power Grid System (Weapon That Can Instantly End Modern Life in America)
Survival MD (Best Post Collapse First Aid Survival Guide Ever)
Backyard Innovator (A Self Sustaining Source Of Fresh Meat,Vegetables And Clean Drinking Water)
Blackout USA (EMP survival and preparedness)
Conquering the coming collapse (Financial advice and preparedness )
Liberty Generator (Build and make your own energy source)
Backyard Liberty (Easy and cheap DIY Aquaponic system to grow your organic and living food bank)
Bullet Proof Home (A Prepper's Guide in Safeguarding a Home )
Family Self Defense (Best Self Defense Strategies For You And Your Family)
 Survive Any Crisis (Best  Items To Hoard For A Long Term Crisis)
Survive The End Days (Biggest Cover Up Of Our President)
Drought USA(Discover The Amazing Device That Turns Air Into Water)