Stockpiling food, ammo and fishing supplies for SHTF
Lets talk about stockpiling food, ammo and fishing supplies for some kind of long term SHTF situation. These are the supplies that will be used to feed and protect your family if, or when, the SHTF. There is no perfect survival plan, and only the fool says otherwise. Its because of this admission that my plans have changed over the years.
My food stockpile has gone from simple stockpiling beans and rice plans, to something a little more complex.
In the ammunition category, my plans have gone from having various rounds stockpiled, to taking inventory, and trying to standardize my SHTF ammo stockpile.
The fishing category is where I am currently having the most fun. I have gone from just stockpiling fishing supplies to running trotlines and testing my fishing plans.

Stockpiling Food:
10 – 15 years ago I was stockpiling beans, rice, MREs, canned goods and some garden seed. My plans were to head to the bug out location, plant a garden, and hunt for fresh meat. It was a simple plan that had a lot of holes.
RELATED : Food, Gardens & Fuel; What's yours, is ours!
About 6 or 7 years ago I decided to focus more on gardening, and less on hunting. My family and I started planting fruit trees (peach, pear, apple, plum,,,) and I started stockpiling more garden seed. Then came along the drought of 2010 and 2011. In the past 2 years this part of Texas is at least 3 feet low on rainfall. Lake Sam Rayburn is about 9 feet low as of when this article was written. The long solution to a long term survival plan is having a self-sustaining farm and garden. In the face of global climate change getting a farm and garden up and running from scratch is going to be a little difficult.
About a year ago I decided to change my plans again and add mylar bags, and some homemade superpails to my SHTF food stockpile. So now we have mylar bags, MREs, canned goods, fruit trees and garden seeds. In the mylar bags I stored beans, rice, oats, pancake mix, pasta,,,, and a few other things.
In the face of climate change, my plans have changed yet again.
Instead of relying entirely on hunting for meat, and beans for protein, I decided its time to bite the bullet and start stockpiling #10 cans of freeze dried meats, fruit and certain vegetables.
Recent #10 can purchase includes:
2 – Diced Broccoli
1 – Beef Stew
1 – Spaghetti with meat and sauce
1 – Chili mac with beef
My current plans include #10 cans of freeze dried meats, fruit, veggies; mylar bags of rice, beans, oats, pasta,,,, MREs, Eversafe meals, canned goods, garden seeds, fruit trees, and places to hunt at the bug out location.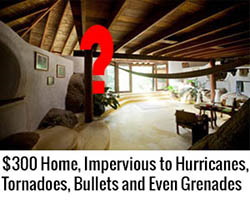 The food in mylar bags is for side dishes, where the food in #10 cans is going to be for the main dish, and a second side dish. Lets say that we open a can of chili mac. For a side dish we could open a bag of rice and a #10 can of broccoli. This would provide a meal of chili mac, rice and broccoli.
Stockpiling Ammunition:
My ammo preps have stayed pretty much to same over the past 15+ years. There are 2 categories – defensive ammunition and hunting ammunition.
Defensive ammunition: This is your typical low cost ball ammo. With this stuff you want to make sure its reliable, accurate, and low cost.
Hunting ammo – this is your pointed softpoint, remington core-lokt,,,,,, stuff designed for hunting.
Here lately I have been switching between buying 30-30 and 308 Remington core-lokt ammunition. One week I buy a box of 30-30, the next week I buy a box of 308. Add some random 223 and 7.62×39 into the mix, and you have a combination of hunting and defensive ammo.
Recent ammunition purchases:
7 boxes Monarch 223 Remington 55 grain full metal jacket
5 boxes Monarch 7.62×39 123 grain full metal jacket
1 box 30-30 Remington core-Lokt 150 grain soft point
1 box Monarch 308 Winchester 145 grain full metal jacket
RELATED : The Pantry Primer: Stockpiling Grains
Stockpiling fishing supplies:
Fishing is what I am currently playing around with, and to be honest, fishing is fun. Whether its throwing a lure into the water, setting a trotline or throwing out some noodles, you never know what you're going to pull up.
Recent fishing supply purchases include:
1 box – Berkley Trilene XL 12 pound test
1 spool – Ande monofilament 50 pound test
1 box – Mustard 11/0 circle hooks (25 hooks)
In the fishing gear category, I have been stockpiling trotline string, hooks, leader material, weights, lures, snaps, swivels,,,, and just about everything else I can get my hands on.
In Review:
By stockpiling #10 cans of freeze dried foods, food stored in mylar bags, ammunition and fishing supplies, we have the ability to feed our family, hunt, provide security and fish.
In this article we mentioned stockpiling seeds and having a garden, but did not cover those topics depth. The topics of seeds and gardening are covered in depth in other articles. Its not that one option is the complete solution, but its a combination of options that makes for a well rounded solution.
By having so many sources of food, we have multiple failure points. If a drought sets in and we have to irrigate the fields, we have food stored in mylar bags, hunting, fishing and #10 cans. If the hunting party comes back empty handed we can open some canned goods, maybe a #10 can, mylar bagof rice and have a great meal.
Other useful resources: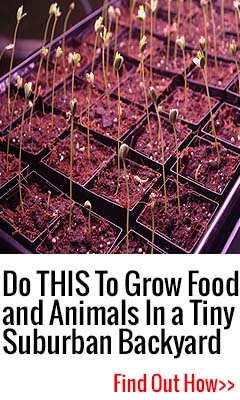 Backyard Innovator (A Self Sustaining Source Of Fresh Meat,Vegetables And Clean Drinking Water)
Blackout USA (EMP survival and preparedness)
Conquering the coming collapse (Financial advice and preparedness )
Liberty Generator (Build and make your own energy source)
Backyard Liberty (Easy and cheap DIY Aquaponic system to grow your organic and living food bank)
Bullet Proof Home (A Prepper's Guide in Safeguarding a Home )
Family Self Defense (Best Self Defense Strategies For You And Your Family)
Sold Out After Crisis (Best 37 Items To Hoard For A Long Term Crisis)
SOURCE : www.survivalistboards.com