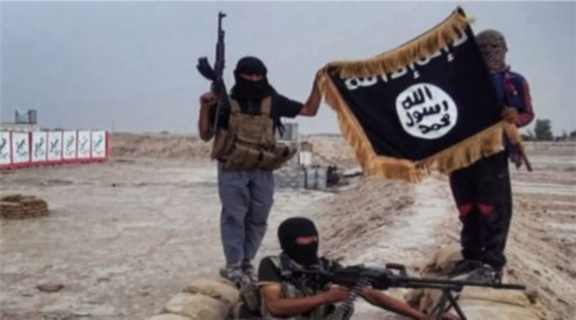 Islamic militants losing ground in Iraq under fire from US forces have threatened to launch terrorist attacks on American soil in revenge.
A video posted online by the Islamic State (Isis) warned that Americans will be attacked "in any place" if air strikes continue to hit its fighters.
After showing footage of a US soldier apparently being killed by a sniper and a photo of an American beheaded during the Iraq occupation, a statement in English reads: "We will drown all of you in blood".
In a previous message posted by Isis on Twitter last week said "we are in your state, we are in your cities, we are in your streets" with a picture of the Islamist black flag with the White House in the background.

Unlike al-Qa'ida, Isis has focused on gaining control of swathes of land and numerous towns and cities in Iraq and Syria rather than attacking Western targets.
Mass executions, kidnappings, beheadings and other atrocities have been reported during the group's bloody rampage through northern Iraq.
Isis violently adheres to Sunni Islam and tens of thousands Shias, Christians and other religious minorities have been fleeing for their lives.
Kurdish and Iraqi forces assisted by US air strikes have had some success in recent weeks reclaiming territory from the militants, who have threatened to march on the capital Baghdad.
Barack Obama approved the first American air strikes since the end of the occupation in 2011 earlier this month, saying the US could not "turn a blind eye" to genocide.
The attacks started as part of humanitarian efforts to help thousands of trapped Yazidis flee Mount Sinjar and have continued to help Kurdish and Iraqi forces drive back the jihadists.
DROWN AMERICA IN BLOOD: ISIS In Chilling Video Threat To America
ISIS message to America – We will drown all of you in Blood
Other useful resources: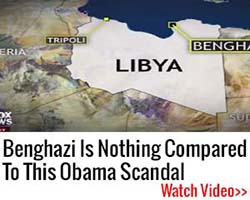 Backyard Innovator (A Self Sustaining Source Of Fresh Meat,Vegetables And Clean Drinking Water)
Blackout USA (EMP survival and preparedness)
Conquering the coming collapse (Financial advice and preparedness )
Liberty Generator (Build and make your own energy source)
Backyard Liberty (Easy and cheap DIY Aquaponic system to grow your organic and living food bank)
Bullet Proof Home (A Prepper's Guide in Safeguarding a Home )
Family Self Defense (Best Self Defense Strategies For You And Your Family)
Sold Out After Crisis (Best 37 Items To Hoard For A Long Term Crisis)
SOURCE : www.tldm.org