MIDWEST URGENTLY WARNED: Strong Tornadoes; Baseball-Sized Hail Coming Tuesday April 26
Large parts of the Midwest will see severe weather starting Tuesday, with the possibility of strong tornadoes and hail larger than baseballs in the worst-affected areas.
The storm system will also be capable of producing strong thunderstorms and damaging straight-line winds of up to 70 mph in some areas, said meteorologist Bill Bunting, chief of operations at the National Weather Service Storm Prediction Center in Norman, Oklahoma.
The tornado threat is forecast to begin Tuesday afternoon and may reach its peak in the evening, with some of the severe weather lasting into the night, he said.
"It's certainly possible we could see several tornadoes during the day on Tuesday," Bunting said. "Some of them do have the potential to be strong — an EF-2 or greater, which is winds over 110 mph, strong enough to cause structural damage to well-built homes."
Most at risk is a wide swath of the Plains states, beginning in central and eastern Nebraska and including central and eastern Kansas, much of Oklahoma, and northern and central Texas, he said.
Omaha, Nebraska; Kansas City, Missouri; Wichita, Kansas; Oklahoma City and Tulsa, Oklahoma; and Dallas, Waco, Austin and San Antonio, Texas, are all in the forecast area.
RELATED : Warning : Nibiru Planet X ~ The Best Evidence to Date ~ A Pole Shift is Coming!
The 14,600-student Mid-Del School District near Oklahoma City announced all its schools would be closed Tuesday ahead of the expected storms.

"This is not just a tornado or two," said CNN Meteorologist Allison Chinchar. "We're expecting a tornado outbreak, with multiple tornadoes in multiple states, and several have the possibility to be long-lived or long-tracked, meaning they're on the ground for long periods of time."
While most tornadoes are on the ground for 10 to 15 minutes at a time, she said, the ones expected Tuesday could be on the ground for 30 minutes to an hour or longer.
Strong tornadoes are rated EF2 or higher on the Enhanced Fujita Scale based on the damage that they cause. Below is a graphic showing the damage and wind speeds typical of tornadoes that are rated EF2-EF5.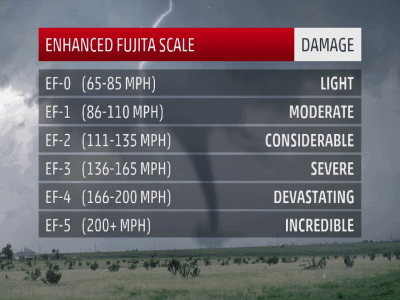 From 2000-2010, F/EF2 or stronger tornadoes accounted for only 10 percent of all U.S. tornadoes, but 92 percent of all U.S. tornado deaths, according to severe weather expert Dr. Greg Forbes of The Weather Channel.
Long-track tornadoes are just what the name says, they can stay on the ground for long distances and periods of time. They are usually associated with long-lived supercellthunderstorms.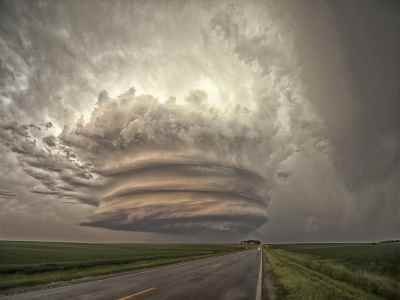 Forecasters advised people in the storm-threatened areas to prepare.
"Make sure you have a severe weather plan for you and your family," Bunting said. "If you don't, today is the day to develop it."
Storm Prediction Center tornado safety tips
RELATED : Earthquake Alerts : AGAIN ! ! M6.1 Quake Slams Ecuador — Signs Of Change 2016 March/April – | All Things Fall Apart
Among his tips ahead of the storms:
– Know where to seek shelter in your home or building.
– Have a way to get in touch with family or friends, or set a designated meeting point, to let them know you're OK after the storm.
– Have multiple ways of receiving information and weather alerts, including a weather radio and weather apps on your smartphone. Also make sure your phone is set to receive emergency weather alerts. In some phones it's under general settings and in others, it's in the message settings.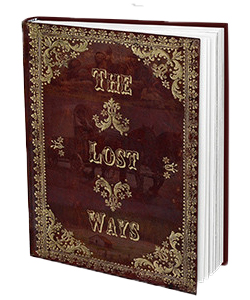 SOURCE :  superstation95.com
Other useful resources:
The Lost Ways (Learn the long forgotten secrets that helped our forefathers survive famines,wars,economic crisis and anything else life threw at them)
Survive Attack to Our Power Grid System (Weapon That Can Instantly End Modern Life in America)
Survival MD (Best Post Collapse First Aid Survival Guide Ever)
Backyard Innovator (A Self Sustaining Source Of Fresh Meat,Vegetables And Clean Drinking Water)
Blackout USA (EMP survival and preparedness)
Conquering the coming collapse (Financial advice and preparedness )
Liberty Generator (Build and make your own energy source)
Backyard Liberty (Easy and cheap DIY Aquaponic system to grow your organic and living food bank)
Bullet Proof Home (A Prepper's Guide in Safeguarding a Home )
Family Self Defense (Best Self Defense Strategies For You And Your Family)
 Survive Any Crisis (Best  Items To Hoard For A Long Term Crisis)
Survive The End Days (Biggest Cover Up Of Our President)
Drought USA (Discover The Amazing Device That Turns Air Into Water)