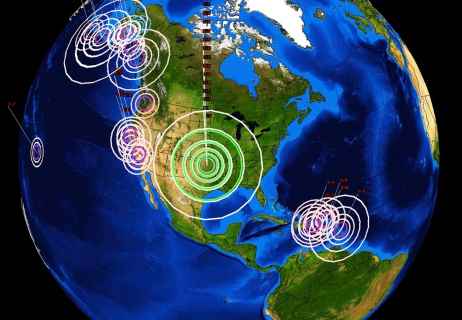 North Korea Propaganda is turned on "full blast" today with that country's official news stations churning out vitriol against the United States, as an "earthquake" strikes near North Korea's nuclear test site this morning.
It began with the DPRK National Peace Committee declaring  "the US should be totally destroyed and wiped off the surface of our planet."
Originally Appeared : HALTurner
Among the propaganda:
KCNA: "Old bastard Trump, ignorant of the DPRK's repeated warnings…, whipped up anti-DPRK hysterics even on the UN arena."
KCNA: "Trump [is] a descendant of cannibals who built the U.S. after extirpating American Indians."
KCNA: "It is before long that the outcries of the old rabid dog will be led to a piteous funeral song."
Their media is even getting citizens into the act, by airing one person saying:
KCNA: Citizen: "I feel like chopping off dirty bastard Trump and throwing him into the Pacific so that he could no longer trouble the world"
After President Trump spoke at the United Nations General Assembly in New York this week, during which he referred to Kim Jung Un as "Rocket Man" and saying Kim "is on a suicide mission for himself and his regime" the Ambassador from North Korea delayed their response at the UN until TODAY.
The North Korean Ambassador is expected to speak this afternoon after the speech by Ireland.  You can watch it live, below:
Earthquake Near Nuke Test Site this morning
An earthquake was detected near North Korea's nuclear test site on Saturday, however experts say the tremor is unlikely manmade.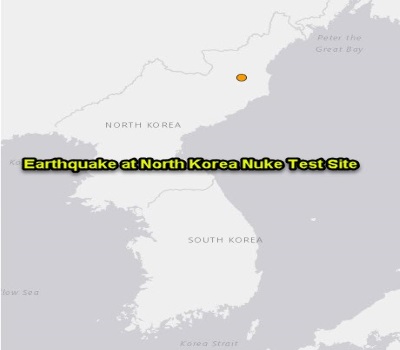 The U.S. Geological Survey (USGS) could not confirm whether the quake was manmade or a natural event, and measured it at a magnitude of 3.5.
"The depth is poorly constrained and has been held to 5 km by the seismologist. The Air Force Technical Applications Center (AFTAC) is the sole organization in the U.S. federal government whose mission is to detect and report technical data from foreign nuclear explosions," the USGS said.
North Korea's previous nuclear tests were measured at magnitudes of 4.3 or above.
However, South Korea's weather agency said the quake, which occurred at 4:29 p.m. Chinese time, was not manmade.
"A key method is to look at the seismic waves or seismic acoustic waves and the latter can be detected in the case of a manmade earthquake," a South Korean official told Reuters. 
"In this case we saw none. So as of now, we are categorizing this as a natural earthquake," the official said.
Here is a direct link to the USGS Report
The quake comes as the international community is on a high alert after North Korea's foreign minister threatened on Thursday to test a hydrogen in the Pacific Ocean in response to President Trump's U.N. speech, in which he threatened to destroy North Korea, if they continued to threaten the U.S. and their allies.
North Korean leader Kim Jong Un also issued a scathing statement on Thursday, in which he referred to Trump as a "mentally deranged dotard."
Trump tweeted on Friday, saying Pyongyang would be tested like never before.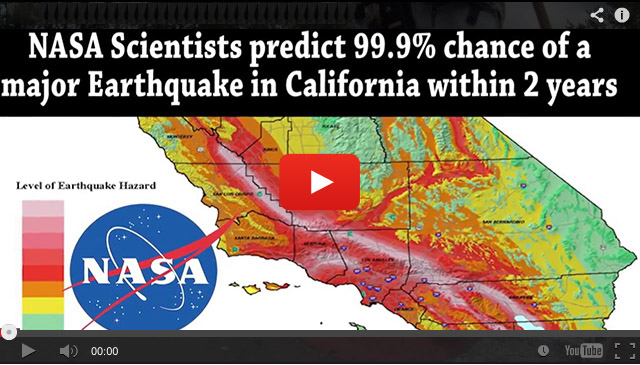 Hawaii Begins Distributing "NUCLEAR ATTACK PREPAREDNESS" Guides to the Public, after North Korea Foreign Minister Tells UN, Missile attack against U.S. "Inevitables
The Hawaii Emergency Management Agency is distributing a Booklet informing citizens how to begin preparing for a NUCLEAR ATTACK perpetrated by North Korea.  Reports are now coming in saying these are being handed-out personally, door-to-door on Oahu and will also be given-out, door to door, on the other islands of the state.
North Korea's Foreign Minister Ri Yong-ho told the United Nations on Saturday that Mr Trump had committed an irreversible mistake during his speech to the body in New York last week.
North Korea says Donald Trump's labeling of Kim Jong-Un as "Rocket Man" has made "our rockets' visit to the entire U.S. mainland inevitable."
His comments came after it emerged the US had sent a fleet of B-1b bombers to the North Korean border today, escorted by F-15C fighter jets, all of which CROSSED THE LINE OF NORTHERN LIMIT into North Korea-claimed territorial airspace, in the closest they have been this century.
Pentagon spokeswoman Dana White said: "This is the farthest north of the Demilitarized Zone (DMZ) any U.S. fighter or bomber aircraft have flown off North Korea's coast in the 21st century, underscoring the seriousness with which we take (North Korea's) reckless behavior."
She added: "This mission is a demonstration of US resolve and a clear message that the President has many military options to defeat any threat."
Ms White went on to call North Korea's weapons program "a grave threat."
"We are prepared to use the full range of military capabilities to defend the US homeland and our allies."
Meanwhile back at the UN . . .
Foreign Minister Ri said if US lives were lost, Mr Trump "will be held totally responsible".
Ri, who said Pyongyang's ultimate goal was to establish a "balance of power with the U.S.", retorted that Trump himself was on a "suicide mission" after the U.S. president said Kim was on such a mission.
Ri warned Pyongyang was ready to defend itself if the U.S. showed any sign of conducting a "decapitating operation on our headquarters or military attack against our country."
NUKE PREPARATION HANDOUTS IN HAWAII
Listeners to the Hal Turner Radio Show, who tune-in to WBCQ 7.490 MHz (AM) International Shortwave, sent scanned images of hand-outs they received today, from officials identified as being with Hawaii Civil Defense.
 (The show airs every Wednesday evening from 9-11 PM EASTERN US Time (GMT-0400) on 7490-AM International Shortwave and can be hears via live simulcast at HalTurnerRadioShow.com using the LISTEN LIVE Buttons in the menu bar)
The handout tells citizens they need to be prepared in case of North Korean nuclear attack, and tells them what they should expect if such an attack takes place.
The scanned images appear below :
The Nuke-Attack Handouts come after a week of intense war talk at the United Nations General Assembly Meeting in here in New York City earlier this week.
Ri's speech on Saturday capped a week of escalating rhetoric between Washington and Pyongyang, with Trump and Kim Jong Un trading insults.
Trump called the North Korean leader a "madman" on Friday, a day after Kim dubbed him a "mentally deranged U.S. dotard."
On Saturday, the mudslinging continued with Ri calling Trump "a mentally deranged person full of megalomania and complacency" who is trying to turn the United Nations into a "gangsters' nest".
"'President Evil' is holding the seat of the U.S. President," Ri said, warning that Pyongyang was ready to defend itself if the United States showed any sign of conducting a "decapitating operation on our headquarters or military attack against our country".
He said sanctions would have no effect on Pyongyang's resolve.
He said the country's nuclear force was "a war deterrent" to end US nuclear threat and prevent a US invasion.
"Through such a prolonged and arduous struggle, now we are finally only a few steps away from the final gate of completion of the state nuclear force," Ri told the annual gathering of world leaders.
"It is only a forlorn hope to consider any chance that the DPRK (Democratic People's Republic of Korea) would be shaken an inch or change its stance due to the harsher sanctions by the hostile forces."
Ri said North Korean did not have any intention to use or threaten its nuclear weapons against countries that did not join US military action.
He added that Mr Trump's speech at the UN was reckless and violent and he was trying to the turn the body into "a gangster's nest where money is respected and bloodshed is the order of the day".
Pyongyan would make sure that he bears the consequences far beyond his words and beyond the scope of what he can hand even if he was ready to do, the Foreign Minister added.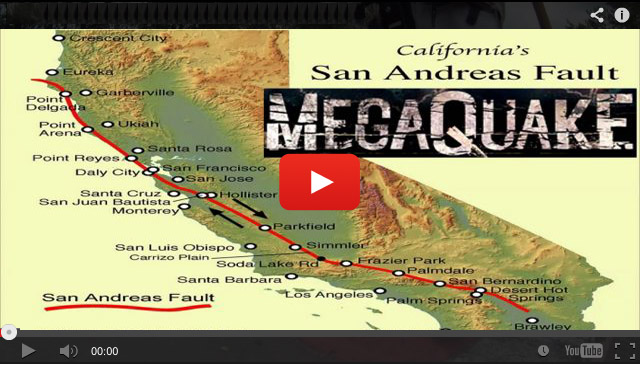 Earthquake at North Korea Nuke Test Site Today
The Pentagon said the B-1B Lancer bombers came from Guam and the U.S. Air Force F-15C Eagle fighter escorts came from Okinawa, Japan. It said the operation showed the seriousness with which it took North Korea's "reckless behavior."
The patrols came after officials and experts said a small earthquake near North Korea's nuclear test site on Saturday was probably not man-made, easing fears Pyongyang had exploded another nuclear bomb just weeks after its last one.
Saturday's seismic activity came just hours before North Korea's Foreign Minister Ri Yong Ho – who warned on Thursday that North Korea could consider a hydrogen bomb test of an unprecedented scale over the Pacific – was due to address the United Nations General Assembly in New York.
Ri did not respond when asked by reporters whether North Korea had conducted a new nuclear test.
Hours earlier seismologists around the world had detected a small earthquake near North Korea's nuclear test site.
China's Earthquake Administration said the quake was not a nuclear explosion and had the characteristics of a natural tremor. The administration had said earlier the magnitude 3.4 quake detected at 0829 GMT was a "suspected explosion".
The CTBTO, or Comprehensive Test-Ban Treaty Organization, which monitors nuclear tests, and officials of the South Korean meteorological agency also said they believed it was a natural quake.
The Pentagon and the US State Department did not immediately respond to requests for comment.
---
Survival Food Prepping Ideas/ULTIMATE Top Skills 2017
Discover how to survive: Most complete survival tactics, tips, skills and ideas like how to make pemmican, snow shoes, knives, soap, beer, smoke houses, bullets, survival bread, water wheels, herbal poultices, Indian round houses, root cellars, primitive navigation, and much more at: The Lost Ways
The Lost Ways is a far-reaching book with chapters ranging from simple things like making tasty bark-bread-like people did when there was no food-to building a traditional backyard smokehouse… and many, many, many more!
Here's just a glimpse of what you'll find in The Lost Ways:
From Ruff Simons, an old west history expert and former deputy, you'll learn the techniques and methods used by the wise sheriffs from the frontiers to defend an entire village despite being outnumbered and outgunned by gangs of robbers and bandits, and how you can use their wisdom to defend your home against looters when you'll be surrounded.
Native American ERIK BAINBRIDGE – who took part in the reconstruction of the native village of Kule Loklo in California, will show you how Native Americans build the subterranean roundhouse, an underground house that today will serve you as a storm shelter, a perfectly camouflaged hideout, or a bunker. It can easily shelter three to four families, so how will you feel if, when all hell breaks loose, you'll be able to call all your loved ones and offer them guidance and shelter? Besides that, the subterranean roundhouse makes an awesome root cellar where you can keep all your food and water reserves year-round.
From Shannon Azares you'll learn how sailors from the XVII century preserved water in their ships for months on end, even years and how you can use this method to preserve clean water for your family cost-free.
Mike Searson – who is a Firearm and Old West history expert – will show you what to do when there is no more ammo to be had, how people who wandered the West managed to hunt eight deer with six bullets, and why their supply of ammo never ran out. Remember the panic buying in the first half of 2013? That was nothing compared to what's going to precede the collapse.
From Susan Morrow, an ex-science teacher and chemist, you'll master "The Art of Poultice." She says, "If you really explore the ingredients from which our forefathers made poultices, you'll be totally surprised by the similarities with modern medicines." Well…how would you feel in a crisis to be the only one from the group knowledgeable about this lost skill? When there are no more antibiotics, people will turn to you to save their ill children's lives.
If you liked our video tutorial on how to make Pemmican, then you'll love this: I will show you how to make another superfood that our troops were using in the Independence war, and even George Washington ate on several occasions. This food never goes bad. And I'm not talking about honey or vinegar. I'm talking about real food! The awesome part is that you can make this food in just 10 minutes and I'm pretty sure that you already have the ingredients in your house right now.
Really, this is all just a peek.
The Lost Ways is a far–reaching book with chapters ranging from simple things like making tasty bark-bread-like people did when there was no food-to building a traditional backyard smokehouse… and many, many, many more!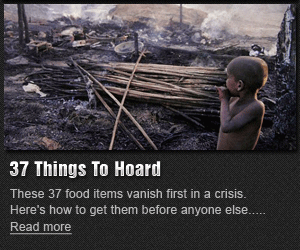 And believe it or not, this is not all…
Table Of Contents:
The Most Important Thing
Making Your Own Beverages: Beer to Stronger Stuff
Ginger Beer: Making Soda the Old Fashioned Way
How North American Indians and Early Pioneers Made Pemmican
Spycraft: Military Correspondence During The 1700's to 1900's
Wild West Guns for SHTF and a Guide to Rolling Your Own Ammo
How Our Forefathers Built Their Sawmills, Grain Mills,and Stamping Mills
How Our Ancestors Made Herbal Poultice to Heal Their Wounds
What Our Ancestors Were Foraging For? or How to Wildcraft Your Table
How Our Ancestors Navigated Without Using a GPS System
How Our Forefathers Made Knives
How Our Forefathers Made Snow shoes for Survival
How North California Native Americans Built Their Semi-subterranean Roundhouses
Our Ancestors'Guide to Root Cellars
Good Old Fashioned Cooking on an Open Flame
Learning from Our Ancestors How to Preserve Water
Learning from Our Ancestors How to Take Care of Our Hygiene When There Isn't Anything to Buy
How and Why I Prefer to Make Soap with Modern Ingredients
Temporarily Installing a Wood-Burning Stove during Emergencies
Making Traditional and Survival Bark Bread…….
Trapping in Winter for Beaver and Muskrat Just like Our Forefathers Did
How to Make a Smokehouse and Smoke Fish
Survival Lessons From The Donner Party
Books can be your best pre-collapse investment.
The Lost Ways (Learn the long forgotten secrets that helped our forefathers survive famines,wars,economic crisis and anything else life threw at them)
Survival MD (Best Post Collapse First Aid Survival Guide Ever)
Conquering the coming collapse (Financial advice and preparedness )
Liberty Generator (Build and make your own energy source)
Backyard Liberty (Easy and cheap DIY Aquaponic system to grow your organic and living food bank)
Bullet Proof Home (A Prepper's Guide in Safeguarding a Home )
Family Self Defense (Best Self Defense Strategies For You And Your Family)
 Survive Any Crisis (Best  Items To Hoard For A Long Term Crisis)
Survive The End Days (Biggest Cover Up Of Our President)
Drought USA (Discover The Amazing Device That Turns Air Into Water)