The Elite That Are Feverishly 'Prepping' For The Collapse
Once upon a time, "prepping" was something that was considered to be on "the lunatic fringe" of society. But in 2017, wealthy elitists are actually the most hardcore preppers of all. This is particularly true in places such as Silicon Valley, where a whole host of young tech moguls are putting a tremendous amount of time, effort and money into preparing for apocalyptic scenarios. So while interest in prepping among the general population has fallen extremely low right now, the election of Donald Trump has given liberal wealthy elitists even more urgency to prepare for what they believe is a very uncertain future.
In the January 30th, 2017 edition of the New Yorker, reporter Evan Osnos has done an extraordinary job of profiling these wealthy elitists that are "getting ready for the crackup of civilization". One of the people that he interviewed was Steve Huffman, the young co-founder and CEO of Reddit…
Huffman, who lives in San Francisco, has large blue eyes, thick, sandy hair, and an air of restless curiosity; at the University of Virginia, he was a competitive ballroom dancer, who hacked his roommate's Web site as a prank. He is less focussed on a specific threat—a quake on the San Andreas, a pandemic, a dirty bomb—than he is on the aftermath, "the temporary collapse of our government and structures," as he puts it. "I own a couple of motorcycles. I have a bunch of guns and ammo. Food. I figure that, with that, I can hole up in my house for some amount of time."
According to the article, Huffman estimates that "fifty-plus percent" of his elite friends in Silicon Valley have some form of "apocalypse insurance". Needless to say, that number would be far higher than for the general population as a whole.
Another tech mogul that was interviewed by Osnos for the story was former Facebook product manager Antonio García Martínez…
Last spring, as the Presidential campaign exposed increasingly toxic divisions in America, Antonio García Martínez, a forty-year-old former Facebook product manager living in San Francisco, bought five wooded acres on an island in the Pacific Northwest and brought in generators, solar panels, and thousands of rounds of ammunition. "When society loses a healthy founding myth, it descends into chaos," he told me. The author of "Chaos Monkeys," an acerbic Silicon Valley memoir, García Martínez wanted a refuge that would be far from cities but not entirely isolated. "All these dudes think that one guy alone could somehow withstand the roving mob," he said. "No, you're going to need to form a local militia. You just need so many things to actually ride out the apocalypse." Once he started telling peers in the Bay Area about his "little island project," they came "out of the woodwork" to describe their own preparations, he said. "I think people who are particularly attuned to the levers by which society actually works understand that we are skating on really thin cultural ice right now."
As you can see, a lot of these liberal elitists are actually secretly stashing away lots of guns and ammunition.
So don't believe everything that you read about them being "anti-gun".
Other big names in Silicon Valley have decided that having a property on the other side of the planet is the best form of "apocalypse insurance". The following comes from a story about Paypal founder Peter Thiel in the New York Times…
Mr. Thiel's admiration for New Zealand is longstanding. "Utopia," he once called it. He has an investment firm in the country that has put millions into local start-ups. He also owns lavish properties there, which his Silicon Valley friends hope to fly to in the event of a worldwide pandemic.
And of course Thiel is far from alone. So many wealthy individuals are buying up property in New Zealand these days that it is actually becoming a significant political issue over there. In fact, it is being reported that foreigners purchased an astounding 3500 square kilometers during the first ten months of 2016…
Statistics showed foreigners had bought over 3500 square kilometers of New Zealand in the first ten months of 2016, which is over four times as much as they did in the same period in 2010.

LinkedIn co-founder Reid Hoffman told The New Yorker that New Zealand had become the hot topic among Silicon Valley leaders lately.

"Saying you're 'buying a house in New Zealand' is kind of a wink, wink, say no more. Once you've done the Masonic handshake, they'll be, like, 'Oh, you know, I have a broker who sells old ICBM silos, and they're nuclear-hardened, and they kind of look like they would be interesting to live in."

Hoffman estimated that over half of the Silicon Valley insiders were into preparedness – especially since anti-elite sentiment has risen around the globe in recent years. It was intensified by events like Brexit and the election of Donald Trump, he added.
So are these wealthy elitists ahead of the curve, or are they just being paranoid?
Only time will tell, but they didn't become exceedingly wealthy in the first place by being stupid.
As I discussed yesterday on The Most Important News, there are certainly reasons to be optimistic now that Donald Trump has become president, but there are also lots of reasons to be prepping harder than ever.
We should be hopeful for the future and working for a better tomorrow, but we also need to understand that we live in a world that is becoming increasingly unstable.
And most of us think that it is just common sense to purchase insurance for our homes, our cars, our health, our lives and so many other things, and yet most of the population is completely unprepared for a major catastrophic event.
It is a good thing to have balance in life. My wife and I are very proud preppers, and there won't ever be a time when we aren't prepping.
But we also live our lives without any fear. We know that the world is going to get crazier and crazier, but we do not believe that it is a time to dig a hole and try to hide from the world.
Rather, now is a time to rise up and become the people that we were created to be.
This year my wife and I are going to be taking on some new adventures, and these new adventures are going to give us a bigger voice than ever before.
Someone once told me that life is like a coin. You can spend it any way that you want, but you can only spend it once.
We don't want to spend our lives paying bills and killing time.
Instead, we want to do all that we can to make a difference and to change the world.
So unlike these wealthy elitists, let us not be in fear of what is coming. There is no other time in history that I would have rather lived than right here and right now, and I can't wait to see what comes next.
How to Prepare
Survival Food Prepping Ideas/ULTIMATE Top Skills 2017
Discover how to survive: Most complete survival tactics, tips, skills and ideas like how to make pemmican, snow shoes, knives, soap, beer, smoke houses, bullets, survival bread, water wheels, herbal poultices, Indian round houses, root cellars, primitive navigation, and much more at: The Lost Ways
The Lost Ways is a far-reaching book with chapters ranging from simple things like making tasty bark-bread-like people did when there was no food-to building a traditional backyard smokehouse… and many, many, many more!
Here's just a glimpse of what you'll find in The Lost Ways:
From Ruff Simons, an old west history expert and former deputy, you'll learn the techniques and methods used by the wise sheriffs from the frontiers to defend an entire village despite being outnumbered and outgunned by gangs of robbers and bandits, and how you can use their wisdom to defend your home against looters when you'll be surrounded.
Native American ERIK BAINBRIDGE – who took part in the reconstruction of the native village of Kule Loklo in California, will show you how Native Americans build the subterranean roundhouse, an underground house that today will serve you as a storm shelter, a perfectly camouflaged hideout, or a bunker. It can easily shelter three to four families, so how will you feel if, when all hell breaks loose, you'll be able to call all your loved ones and offer them guidance and shelter? Besides that, the subterranean roundhouse makes an awesome root cellar where you can keep all your food and water reserves year-round.
From Shannon Azares you'll learn how sailors from the XVII century preserved water in their ships for months on end, even years and how you can use this method to preserve clean water for your family cost-free.
Mike Searson – who is a Firearm and Old West history expert – will show you what to do when there is no more ammo to be had, how people who wandered the West managed to hunt eight deer with six bullets, and why their supply of ammo never ran out. Remember the panic buying in the first half of 2013? That was nothing compared to what's going to precede the collapse.
From Susan Morrow, an ex-science teacher and chemist, you'll master "The Art of Poultice." She says, "If you really explore the ingredients from which our forefathers made poultices, you'll be totally surprised by the similarities with modern medicines." Well…how would you feel in a crisis to be the only one from the group knowledgeable about this lost skill? When there are no more antibiotics, people will turn to you to save their ill children's lives.
If you liked our video tutorial on how to make Pemmican, then you'll love this: I will show you how to make another superfood that our troops were using in the Independence war, and even George Washington ate on several occasions. This food never goes bad. And I'm not talking about honey or vinegar. I'm talking about real food! The awesome part is that you can make this food in just 10 minutes and I'm pretty sure that you already have the ingredients in your house right now.
Really, this is all just a peek.
The Lost Ways is a far-reaching book with chapters ranging from simple things like making tasty bark-bread-like people did when there was no food-to building a traditional backyard smokehouse… and many, many, many more!
And believe it or not, this is not all…
Table Of Contents:
The Most Important Thing
Making Your Own Beverages: Beer to Stronger Stuff
Ginger Beer: Making Soda the Old Fashioned Way
How North American Indians and Early Pioneers Made Pemmican
Spycraft: Military Correspondence During The 1700's to 1900's
Wild West Guns for SHTF and a Guide to Rolling Your Own Ammo
How Our Forefathers Built Their Sawmills, Grain Mills,and Stamping Mills
How Our Ancestors Made Herbal Poultice to Heal Their Wounds
What Our Ancestors Were Foraging For? or How to Wildcraft Your Table
How Our Ancestors Navigated Without Using a GPS System
How Our Forefathers Made Knives
How Our Forefathers Made Snow shoes for Survival
How North California Native Americans Built Their Semi-subterranean Roundhouses
Our Ancestors'Guide to Root Cellars
Good Old Fashioned Cooking on an Open Flame
Learning from Our Ancestors How to Preserve Water
Learning from Our Ancestors How to Take Care of Our Hygiene When There Isn't Anything to Buy
How and Why I Prefer to Make Soap with Modern Ingredients
Temporarily Installing a Wood-Burning Stove during Emergencies
Making Traditional and Survival Bark Bread…….
Trapping in Winter for Beaver and Muskrat Just like Our Forefathers Did
How to Make a Smokehouse and Smoke Fish
Survival Lessons From The Donner Party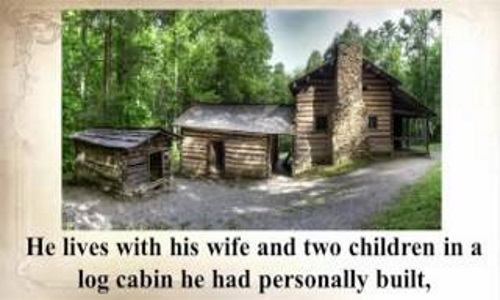 So get some books, find some websites, and start building up your skill-set. Here are some resources to get you started:
The Lost Ways (Learn the long forgotten secrets that helped our forefathers survive famines,wars,economic crisis and anything else life threw at them)
Survival MD (Best Post Collapse First Aid Survival Guide Ever)
Conquering the coming collapse (Financial advice and preparedness )
Liberty Generator (Build and make your own energy source)
Backyard Liberty (Easy and cheap DIY Aquaponic system to grow your organic and living food bank)
Bullet Proof Home (A Prepper's Guide in Safeguarding a Home )
Family Self Defense (Best Self Defense Strategies For You And Your Family)
 Survive Any Crisis (Best  Items To Hoard For A Long Term Crisis)
Survive The End Days (Biggest Cover Up Of Our President)
Drought USA (Discover The Amazing Device That Turns Air Into Water)
SOURCE : endoftheamericandream.com