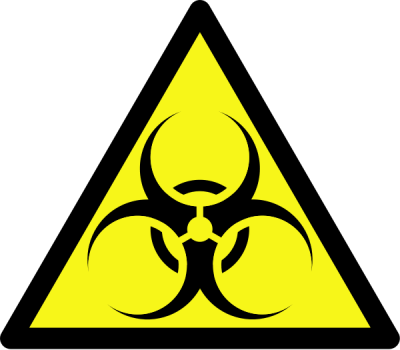 We have all seen the
movies where a 'super-bug' is born, killing millions and wrecking havoc on the civilized world.  Well, there is a 'super-bug' in the U.S. right now that seemingly has the potential to do just that.
The 'bug' is known as Carbapenem-Resistant Enterobacteriaceae, or CRE for short.  CRE was named for its ability to fight off carbapenem antibiotics — the last line of defense in the medical toolbox.
I recently ran across a USA Today article, written by Peter Eisler, about CRE that, quite honestly, scared the crap out of me – because it is based on documented facts.
The article describes CRE bacteria lurking in patients and healthcare facilities that cannot be killed.  Instead of killing it, it is killing patients and spreading, and the medical community has no solution – and there are no drugs in development today that are expected to kill it.
According to the USA Today article, the first documented case of a CRE was at a North Carolina hospital in 2001.  Since then, according to the Center for Disease Control, CREs have spread to at least forty-one other states.

Here are some other excerpts from the USA Today article that were particularly interesting (and scary) to me, and I wanted to share so you can be aware too:
"CRE infections already are endemic in several major U.S. population centers, including New York, Los Angeles and Chicago, which account for hundreds of confirmed cases. Smaller pockets of cases have been reported across much of the country, including Oregon, Wisconsin, Minnesota, Pennsylvania, Maryland, Virginia and South Carolina."
"In Los Angeles County alone, a year of surveillance through mid-2011 turned up 675 cases at hospitals, nursing homes and clinics. In Maryland, a 2011 survey by the state health department identified 269 patients carrying CRE and estimated that up to 80% of the state's hospitals had seen at least one case during the year."
"In the Chicago area, where scores of CRE infections have been found since 2008, studies show that about 3% of hospital patients in intensive care carry the bacteria, says Mary Hayden, director of clinical microbiology and an infectious-disease doctor at Rush University Medical Center. Those same studies have found CREs being carried by about 30% of patients in long-term care facilities."
 "There have been thousands of CRE cases throughout the country in recent years — they show up as everything from pneumonia to intestinal and urinary tract infections. Yet even larger outbreaks like the [University of Virginia Medical Center] episode, in which seven patients also died, have received little or no national attention until now."
"The bacteria's ability to defeat even the most potent antibiotics has conjured fears of illnesses that can't be stopped. Death rates among patients with CRE infections can be about 40%, far worse than other, better-known health care infections such as MRSA or C-Diff, which have plagued hospitals and nursing homes for decades. And there are growing concerns that CRE could make its way beyond health facilities and into the general community."
"There is little chance that an effective drug to kill CRE bacteria will be produced in the coming years. Manufacturers have no new antibiotics in development that show promise, according to federal officials and industry experts, and there's little financial incentive because the bacteria adapt quickly to resist new drugs."
"The big fear is that the genes may start to convey resistance to more common strains of the bacteria, turning routine illnesses, such as urinary tract infections, into untreatable nightmares. Worst-case scenario: Resistance could move to bacteria outside of health care, so people could pick it up in the community through something as simple as a handshake."
"If you look at the current pipeline of antibiotics (in development) … none of them really is going to be active against these bacteria," says Gary Roselle, director of the Infectious Diseases Service for the Department of Veterans Affairs health care system."
"The reality is, (CRE infections) are remarkably difficult to treat, they often have bad outcomes … and they're increasing nationally," adds Roselle, a doctor who oversees infection control for the VA's hundreds of hospitals, clinics and nursing homes. "I'm assuming this is going to get worse, and there likely won't be new antibiotics to treat it in the near future, so the focus has to be on prevention."
We should all hope and pray that the fears in this article do not come true, but if they did, it would not be the first time in the history of the world that something like this happened.  One example is the Black Plague, in the mid-1300s, which killed about one out of every five people in the entire world during a five year period.  100 million people died!
If CRE becomes a major public-health issue, would you and your family be ready?  Could you quarantine your family in your home until the bacteria is killed or eradicated?  Would you have enough to eat? What would you drink?  Could you afford to not go to work for several weeks or months?
If you are not yet prepared but want to be, click here for information on how to get your family ready for CRE or other natural and man-made disasters.
If you are interested in reading the entire USA Today article, here is the link.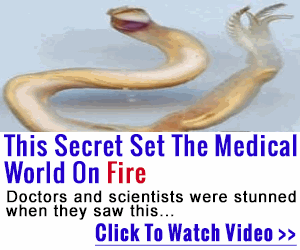 SOURCE : www.bestprepperproducts.com