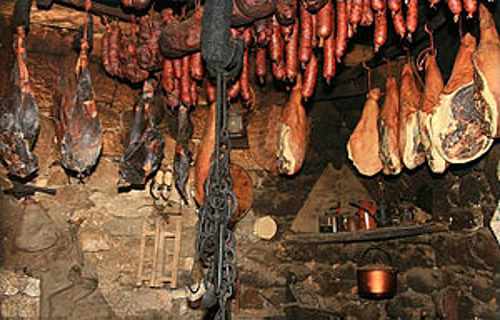 Across the ages, in every survival story, a disaster of some sort plays a prominent role. Sometimes the part is played by the government, sometimes it is played by Mother Nature, and other times, the role is taken on by a random mishap. If we have learned one thing studying the history of disasters, it is this: those who are prepared have a better chance at survival than those who are not.
Canning and Preserving Your Own Harvest
Food preservation
The term food preservation refers to any one of a number of techniques used to prevent food from spoiling. It includes methods such as canning, pickling, drying and freeze-drying, irradiation, pasteurization , smoking, and the addition of chemical additives. Food preservation has become an increasingly important component of the food industry as fewer people eat foods produced on their own lands, and as consumers expect to be able to purchase and consume foods that are out of season.
The search for methods of food preservation probably can be traced to the dawn of human civilization. People who lived through harsh winters found it necessary to find some means of insuring a food supply during seasons when no fresh fruits and vegetables were available. Evidence for the use of dehydration (drying) as a method of food preservation, for example, goes back at least 5,000 years. Among the most primitive forms of food preservation that are still in use today are such methods as smoking, drying, salting, freezing, and fermenting.
About drying food
Air drying differs from sun drying, since it takes place indoors in a well ventilated attic, room, or screened-in porch.
Herbs, hot peppers, and mushrooms are the most common air-dried items.
Herbs and peppers are not pretreated, but simply strung on a string or tied in bundles and suspended until dry.
Enclose them in paper bags to protect them from dust or other pollutants.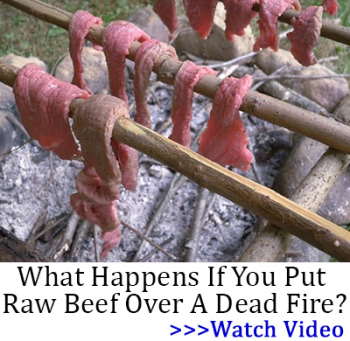 About Smoking Meat and Fish
Smoking offers many improvements for meat. Besides enhancing the taste and look, it also increases its longevity, and helps preserve the meat by slowing down the spoilage of fat and growth of bacteria. Smoking meat longer leads to more water loss, and results in a saltier and drier product, which naturally increases its shelf life.Man discovered that in addition to salting and curing meat with nitrates, smoking was a very effective tool in preserving meats.
Smoking was another fairly common way to preserve meat, especially fish and pork. Meat would be cut into relatively thin, lean strips, immersed briefly in a salt solution, and hung over a fire to absorb the smoke flavoring as it dried — slowly. Occasionally meat might be smoked without a salt solution, especially if the type of wood burned had distinctive flavoring of its own. However, salt was still very helpful because it discouraged flies, inhibited the growth of bacteria, and hastened the removal of moisture.
The advantages of smoking meat are numerous. Smoking:
Kills certain bacteria and slows down the growth of others.
Prevents fats from developing a rancid taste.
Prevents mold from forming on fermented sausages.
Extends shelf life of the product.
Improves the taste and flavor.
Changes the color; smoked meats shine and simply look better.
Smoked fish develops a beautiful golden color. The meat on the outside becomes a light brown, red, or almost black depending on the type of wood used, heating temperatures, and total time smoking.
The smell in an ethnic meat store specializing in smoked products can be overwhelming. This experience is not shared with our supermarkets since their products are rarely properly smoked and they are vacuum-sealed to prolong shelf life. Certain classical sausages are smoked for up to 3 days and in today's era it is hard to imagine a manufacturer that will do that. To survive the frantic pace of today's market, water is pumped into the meat, chemicals are added for aesthetic and preservation reasons, and smoking is virtually eliminated by adding liquid smoke. As long as the ingredients are not on the list of chemicals that present danger to us, the Food and Drug Administration does not care what goes into the meat. Taste plays a secondary role, as long as the price is good people will buy the product and supermarkets will keep renewing orders. Smoking to preserve meat's keeping qualities is of less importance today because we can keep the product in a refrigerator or almost indefinitely in a freezer. Originally, curing and smoking was used solely for preservation purposes; today it's done for the love of its flavor.
Here's just a glimpse of what you'll find inside Old Time Wisdom :
You'll discover the ancient meat preservation method that will make your mouth water. Enjoying the delicious sweet-smoky taste of beef, pork, or link sausages for months to come… without ANY refrigeration, chemicals, preservatives, or additives!
And you can prepare everything in your back-yard (or balcony) in one afternoon– I promise it will be more relaxing than taking the day off to go fishing.
You'll also learn how to get rid of the toxic canned food from the supermarket… and preserve your own healthy & delicious vegetables and fruits. All you need is Granddad Bob's secret canning trick to instantly kill bacteria and parasites…
… and eliminate ANY toxic preservatives so you can keep your food in perfect condition for a full year, with all nutrients and vitamins intact.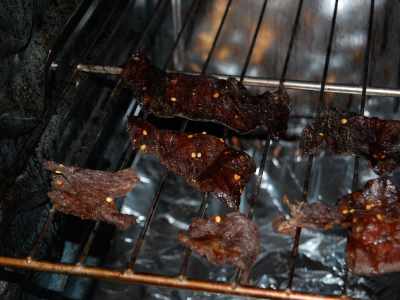 Oven Drying
Takes two to three times longer to dry food in an oven than in a dehydrator; the oven is not as efficient and uses a great deal more energy than a dehydrator.
Drying in an oven is slower than in a dehydrator because ovens do not have built-in fans for the air movement.
To use your oven, check the oven dial to see if it has a reading as low as 140 degrees F. If the thermostat does not go this low, your food will cook instead of dry.
Leave the oven door propped open 2 to 4 inches and place a fan near the outside of the oven door to improve air circulation.
An oven thermometer placed near the food gives an accurate reading of the drying temperature.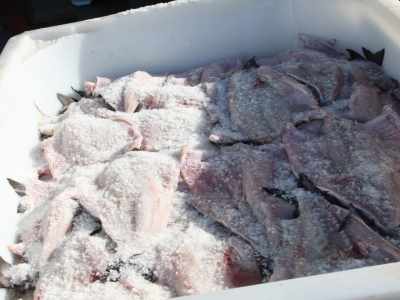 About Preserving Foods with Salt
Salting was the most common way to preserve virtually any type of meat or fish, as it drew out the moisture and killed the bacteria. Vegetables might be preserved with dry salt, as well, though pickling was more common. Salt was also used in conjunction with other methods of preservation, such as drying and smoking.
One method of salting meat involved pressing dry salt into pieces of meat, then layering the pieces in a container (like a keg) with dry salt completely surrounding each piece. If meat was preserved this way in cold weather, which slowed down the decomposition while the salt had time to take effect, it could last for years. Vegetables were also preserved by layering them in salt and placing them in a sealable container such as an earthenware crock.
Another way to preserve food with salt was to soak it in a salt brine. While not as effective a long-term method of preservation as packing in dry salt, it served very well to keep food edible through a season or two.
Whatever method of salt preservation was used, the first thing a cook did when he got ready to prepare the salted food for consumption was soak it in fresh water to remove as much of the salt as possible. Some cooks were more conscientious than others when it came to this step, which could take several trips to the well for fresh water. And it was next to impossible to remove all the salt, no matter how much soaking was done. Many recipes took this saltiness into account, and some were designed specifically to counteract or complement the salt flavor. Still, most of us would find preserved  food much saltier than anything we're used to today.
About Fermentation
Fermentation is a naturally occurring chemical reaction by which a natural food is converted into another form by pathogens. It is a process in which food spoils, but results in the formation of an edible product. Perhaps the best example of such a food is cheese. Fresh milk does not remain in edible condition for a very long period of time. Its pH is such that harmful pathogens begin to grow in it very rapidly. Early humans discovered, however, that the spoilage of milk can be controlled in such a way as to produce a new product, cheese.
Methods of pasteurization called for the heating of milk to a temperature between 145 and 149°F (63 and 65°C) for a period of about 30 minutes, and then cooling it to room temperature. In a more recent revision of that process, milk can also be "flash-pasteurized" by raising its temperature to about 160°F (71°C) for a minimum of 15 seconds, with equally successful results. A process known as ultra-high-pasteurization uses even higher temperatures, of the order of 194–266°F (90–130°C), for periods of a second or more.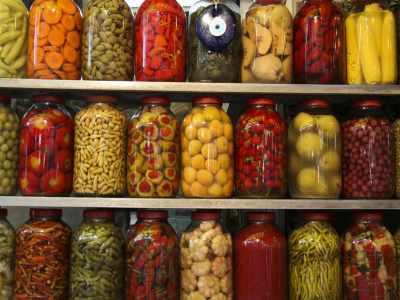 About canning food
Canning is the process of applying heat to food that's sealed in a jar in order to destroy any microorganisms that can cause food spoilage. Proper canning techniques stop this spoilage by heating the food for a specific period of time and killing these unwanted microorganisms. During the canning process, air is driven from the jar and a vacuum is formed as the jar cools and seals.
Although you may hear of many canning methods, only two are approved by the United States Department of Agriculture (USDA). These are water-bath canning and pressure canning:
Water-bath canning: This method, sometimes referred to as hot water canning, uses a large kettle of boiling water. Filled jars are submerged in the water and heated to an internal temperature of 212 degrees for a specific period of time. Use this method for processing high-acid foods, such as fruit, items made from fruit, pickles, pickled food, and tomatoes.
Pressure canning: Pressure canning uses a large kettle that produces steam in a locked compartment. The filled jars in the kettle reach an internal temperature of 240 degrees under a specific pressure (stated in pounds) that's measured with a dial gauge or weighted gauge on the pressure-canner cover. Use a pressure canner for processing vegetables and other low-acid foods, such as meat, poultry, and fish.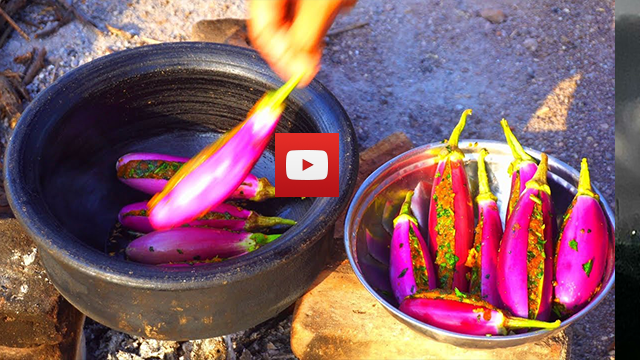 Dry Age stems from a time when there were still large herds of buffaloes grazing on the prairies. The animals that were shot were severed into big technical parts and transported to the big cities in untilled steam train wagons. It was discovered that, by taking out certain planks from the wagon and letting in a sufficient mass of air stream into the wagon, the meat would turn black but stayed wonderfully red inside. Moreover, it didn't perish and the taste became more tender and much more flavor some. Even old-fashioned butchers were impressed by this modern-day process although it was applied with varying degrees of success in those days

So, you will understand that we have tried, tested and further developed this old know-how and adapted it to our present-day needs. In doing so we focused solely on meat.

The Old Time Wisdom system developed by us gives the best possible results ever obtained so far. One of the biggest advantages is its dynamic operating system: it is capable of making a pretty accurate estimate of the quantity of meat to be dried and the stages of the ripening process inside the cabinet. After that, in steps and stages, the process can either be speeded up or slowed down. In this way it is possible to place both fresh meat and meat in various stages of ripening in one and the same cabinet.
About Pickling Foods
Immersing fresh vegetables and other foods in a liquid solution of salt brine was a fairly common practice in medieval Europe. In fact, although the term "pickle" didn't come into use in English until the late Middle Ages, the practice of pickling goes back to ancient times. Not only would this method preserve fresh food for months so that it could be eaten out of season, but it could infuse it with strong, piquant flavors.
The simplest pickling was done with water, salt and an herb or two, but a variety of spices and herbs as well as the use of vinegar, verjuice or (after the 12th century) lemon led to a range of pickling flavors. Pickling might require boiling the foods in the salt mixture, but it could also be done by simply leaving the food items in an open pot, tub or vat of salt brine with the desired flavorings for hours and sometimes days.
Once the food had been thoroughly infused by the pickling solution, it was placed in a jar, crock, or other airtight container, sometimes with a fresh brine but often in the juice in which it had marinated.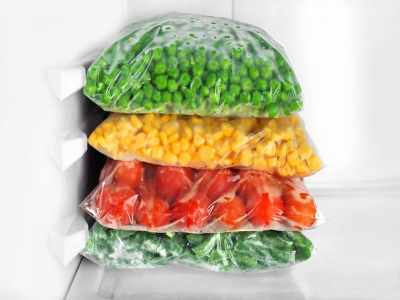 About freezing food
You Can Freeze All Foods
While it's true most edibles freeze under the right conditions, there are some that should never see the inside of your freezer. Delicate vegetables like lettuce practically disintegrate when they're frozen then thawed. Creamy sauces that are frozen separate and "break" or curdle when thawed. Even coffee shouldn't be stored in the freezer—especially dark roasts. The oils that make them so special break down in freezing temperatures, allowing the coffee to readily absorb off- flavors. The USDA also advises not to freeze canned goods or eggs in their shell. (But you can freeze canned goods if they are removed from their original packaging, as well as eggs as long as they are removed from their shell.)
This is true at least from a food-safety standpoint, but quality suffers the longer food is frozen. Here are some guidelines from the USDA as to how long to keep food in your freezer (at 0 degrees F) for optimal freshness.
What happens if we lose power indefinitely — foods that require freezing or refrigeration for long term storage are going to go bad. Emergency food storage in advance will be the only way to feed yourself and your family.
A constant fresh food source that can feed a family of four for 5-7 years, 365 days per year… without spending any money on store-bought groceries (and without having to manage a season-sensitive garden)
You'll also get a year-long stock of healthy food customized to YOUR family's needs and likes, even delicious treats for kids… so you can stop spending hundreds on toxic cans or MREs (such as MSG-filled instant soups)
And if you're looking to save even more money, you'll find a few 10-minute tricks to save over $82/month on cleaning products and cosmetics… you'll eliminate all dangerous chemicals and get rid of that nasty chlorine smell that invades your entire home for days
… And to make it complete… you'll be cutting $$$ off your electricity bills with a long-lost food-preserving technique that only the Amish still use in North America… use it and you can make meat, dairy, and eggs last for months without refrigeration!
 Food safety, Emergency Food Preservation, food preservation resources,  preserve food
And click on the banner below to find out how our ancestors survived crisis and to learn their tricks!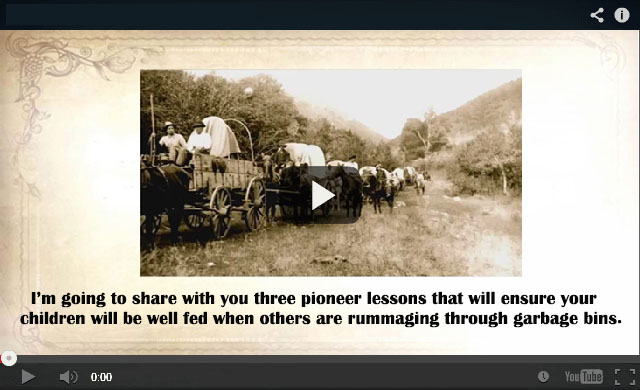 Carnivore's Bible (is a wellknown meat processor providing custom meat processing services locally andacross the state of Montana and more. Whether your needs are for domestic meator wild game meat processing)
The Lost Book of Remedies PDF ( contains a series of medicinal andherbal recipes to make home made remedies from medicinal plants and herbs.Chromic diseases and maladies can be overcome by taking the remediesoutlined in this book. The writer claims that his grandfather was taughtherbalism and healing whilst in active service during world war twoand that he has treated many soldiers with his home made cures. )
Easy Cellar(Info about building and managing your root cellar, plus printable plans. The book on building and using root cellars – The Complete Root Cellar Book.)
The Lost Ways (Learn the long forgotten secrets that helped our forefathers survive famines,wars,economic crisis and anything else life threw at them)
LOST WAYS 2 ( Wordof the day: Prepare! And do it the old fashion way, like our fore-fathers did it and succeed longbefore us,because what lies ahead of us will require all the help we can get. Watch this video and learn the 3 skills that ensured our ancestors survival in hard times offamine and war.)