Donald Trump : Ebola Could Infect Stocks
The Ebola outbreak could cause further declines in the stock market, business titan Donald Trump, founder and CEO of Trump Corp., tells Newsmax TV. 
The S&P 500 index has dropped 7.8 percent from its Sept. 19 record high.
Article continues below video:
"It [the Ebola crisis] could be bad for the market, there's no question about it," Trump said on the "Steve Malzberg Show" on Newsmax TV. "It's been very interesting the last week and a half, and it could certainly be a very bad thing for the market."
Trump is very critical of the Obama administration for not banning flights from Western Africa.
"We have people in charge of our country who make so many mistakes and such simple mistakes and things of common sense—so many different things," he said.
RELATED : Donald Trump Expected American Economic Collapse in 2014 Prepare for financial ruin
Trump is none too enthusiastic about Obamacare either. It's a "disaster, which by the way, will destroy our country," he said.
"Obamacare doesn't really kick in big-league until 2016. That's when you'll really see the effects, and the effects are already tremendous. So when we have the kind of mistakes and the kind of leadership that we have, you would almost think it [the stock market] has to go down."
Article continues below video:
Other useful resources: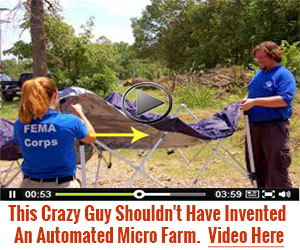 Backyard Innovator (A Self Sustaining Source Of Fresh Meat,Vegetables And Clean Drinking Water)
Blackout USA (EMP survival and preparedness)
Conquering the coming collapse (Financial advice and preparedness )
Liberty Generator (Build and make your own energy source)
Backyard Liberty (Easy and cheap DIY Aquaponic system to grow your organic and living food bank)
Bullet Proof Home (A Prepper's Guide in Safeguarding a Home )
Family Self Defense (Best Self Defense Strategies For You And Your Family)
Sold Out After Crisis (Best 37 Items To Hoard For A Long Term Crisis)
By Dan Weil
SOURCE : www.newsmax.com