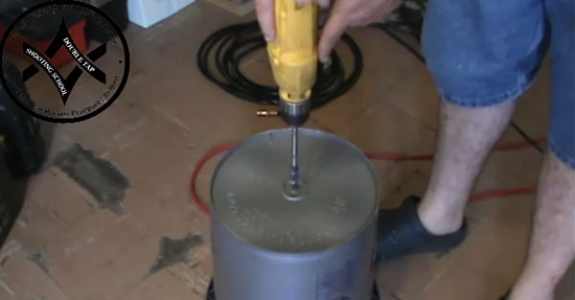 Is it safe to drink this water? I ask myself that question often and most of the time the answer is no. There often is the risk that bacteria, chemicals and pathogens, specifically giardia, are in the water. Rainwater or dew that is resting on non-poisonous plants such as moss is safe to drink as is. There are a few ways to process water to make it safe to drink: boiling it, using chemical purifiers and filtration. This article will provide tips on how to make and use a survival water filter.
What Does a Survival Water Filter Do?
Passing water through a filter will make the water safe to drink. High-quality water filters from a store will ensure that no harmful pathogens or microorganisms are getting into your drinking water. But sometimes using store-bought, high-quality water filters might not be an option. Few people carry one of these around with them all the time. Also, the problem with store-bought water filters is they need to be cleaned, or the filter needs to be replaced fairly often. And you must remember to carry it when you're out exploring.

Filtering Water with What You Have
The basic process of filtering water in a survival situation is to remove debris such as soil, dirt, sediment, sticks, leaves and any animals living in the water. To create a survival water filter you will need to gather various materials such pebbles, sand, cloth and charcoal. If you realize you are in a survival situation, take some time to think about what needs to be done. Figure out what you have with you and how it can be used to your advantage. Most people who are lost are found within 24 hours. So don't freak out! Keep in mind that it is not possible to filter salt water into drinkable fresh water – regardless of the kinds of water filters you have.
It's always good to have some clean, drinkable water stored as a backup in case something goes wrong with the city supply, but what happens when that runs out? If you're prepared with one of these easy-to-make water filtration systems you won't need to worry!
Check out this incredible way of becoming food independent on Backyard Liberty, and find out more about off-grid survival on Conquering the Coming Collapse.
This video shows how to make and use the home made Berkey type water filtration system. This one is made for less than $35 in parts and you will see that it will turn the nastiest of Oklahoma water in to clean SAFE drinking water in a reasonable amount of time. This system is NOT super fast (yet…give me time) but it will clean 5 gallons of drinking water in about 24 hours (Website says 14 per day) . I believe that I may have figured out how to speed that up to 5 gallons in an hour or so, stop back and see it I make that work. This DOES NOT make water drinkable without boiling or adding chlorine or bleach, however in a pinch it would beat drinking it straight out of the river. This works GREAT and is SOOO much cheaper than the store bought systems that do the same thing. 

Other useful resources:
Blackout USA (EMP survival and preparedness)
Conquering the coming collapse (Financial advice and preparedness )
Liberty Generator (Build and make your own energy source)
Backyard Liberty (Easy and cheap DIY Aquaponic system to grow your organic and living food bank)