The Elite's Final War Before New World Order
In this interview, Dr. Tarpley reviews the writings of John P. Holdren, the current White House science advisor. This interview conclusively exposes scientific elite's true agenda, world-wide genocide and the formation of a global government to rule.
World-renowned libertarian Lew Rockwell, the co-founder of the Mises Institute and Ron Paul's former congressional chief of staff, joins the show today to discuss the the plan to start world war 3 by the elite.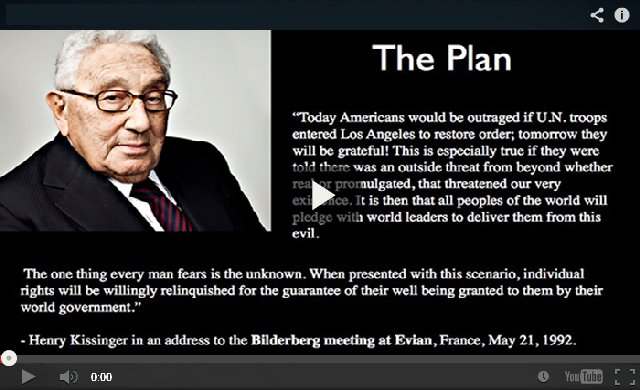 Historian and author Webster Tarpley exposes how White House science czar John P. Holdren, who infamously co-wrote a 1977 textbook in which he advocated the formation of a "planetary regime" that would use a "global police force" to enforce totalitarian measures of population control, including forced abortions, mass sterilization programs conducted via the food and water supply, as well as mandatory bodily implants that would prevent couples from having children, is a Malthusian fanatic in the tradition of the arcane anti-human ideology that originated amongst British aristocracy in the 19th century.
Holdren calls himself a "neo-Malthusian" in his own book, and as Tarpley explains, is a historical pessimist who has rejected the idea that America and humanity as a whole can progress through ingenuity, industry and economic growth. Instead, Holdren sees humankind as a cancer upon the earth. Holdren wants to set up a "Science Court," where potential developments could be blocked by government decree if they don't conform to the planned society necessary under Holdren's "planetary regime". He also seeks to institute "de-development" worldwide to prevent the third world from ever lifting itself out of poverty and roll things back to "pre-industrial civilization" where average life spans would not be much more than 30 years.
Holdren's co-author, Paul Ehrlich, is a discredited crank who wrote books in the 70's claiming that England would not exist as a land mass by the year 2000 because of climate change. As Tarpley explains, Ehrlich's warning of a "population bomb" has proven incorrect, with population in Europe, Japan and the United States falling when immigration is removed from the equation.
Video The Alex Jones Channel
"Do you trust the federal government to make the Internet ecosystem more vibrant than it is today?" FCC Commissioner Ajit Pai stated, who broke rank to oppose the proposed regulations. "Can you think of any regulated utility like the electric company or water company that is as innovative as the Internet?" Federal Communications Commission Chairman Tom Wheeler is refusing to appear before Congress as the FCC prepares a regulatory Internet takeover.
For the New World Order, a world government is just the beginning. Once in place they can engage their plan to exterminate 80% of the world's population, while enabling the elites to live forever with the aid of advanced technology. For the first time, crusading filmmaker Alex Jones reveals their secret plan for humanity's extermination: Operation END GAME.
The history of the global elite's bloody rise to power and reveals how they have funded dictators and financed the bloodiest wars – creating order out of chaos to pave the way for the first true world empire.  Bilderberg Group to Ottawa and Istanbul to document their secret summits, allowing you to witness global kingpins setting the world's agenda and instigating World War III Learn about the formation of the North America transportation control grid, which will end U.S. sovereignty forever Discover how the practitioners of the pseudo-science eugenics have taken control of governments worldwide as a means to carry out depopulation View the progress of the coming collapse of the United States and the formation of the North American Union.
Via dcclothesline.com :
The following are excerpts of Putin's speech was directed at Western elites.

"Russia will no longer play games with the United States and engage in back-room negotiations… Russia is prepared for serious agreements, but only if these agreements are conducive to collective security… All systems of global collective security now lie in ruins. There are no longer any international security guarantees at all and the party responsible for the destruction of global collective security is The United States of America…

…The builders of the New World Order have failed by having built a sand castle…Russia favors a conservative approach to introducing innovations into the social order, but is not opposed to investigating and discussing such innovations, to see if introducing any of them might be justified…

…Russia has no intention of building an empire of their own, but will not go fishing in the murky waters created by America's ever-expanding "empire of chaos…

…Russia's challenges lie in developing her already vast territory…Russia will not attempt to reformat the world in her own image, but neither will she allow anyone to reformat her in their image. Russia will not close herself off from the world, but anyone who tries to close her off from the world will be sure to reap a whirlwind. Neither is Russia willing to act as a savior of the world, as she has in the past…

…Russia does not wish for the chaos to spread, does not want war, and has no intention of starting one. However, todayRussia sees the outbreak of global war as almost inevitable, is prepared for it, and is continuing to prepare for it. Russia does not war, nor does she fear it…

…Russia does not intend to take an active role in thwarting those who are still attempting to construct their New World Order, however, Russia will oppose their efforts if they begin  to impinge on Russia's key interests. Russia would prefer to stand by and watch them give themselves as many lumps as their poor heads can take. But those who manage to drag Russia into this process, through disregard for her interests, will be taught the true meaning of pain…

…Russia's will rely not on the elites to set the tone for the future, and these decisions will result from the will of the people…"

Conclusion
The United States would be wise to prepare in kind. Is anyone else concerned that our first and last line of defense is Barack "let's play nine" Obama?Putin has warned that "I want to remind you that Russia is one of the most powerful nuclear nations," Putin said. "This is a reality, not just words."
"War and famine would not do. Instead, disease offered the most efficient and fastest way to kill the billions that must soon die if the population crisis is to be solved. AIDS is not an efficient killer because it is too slow. My favorite candidate for eliminating 90 percent of the world's population is airborne Ebola (Ebola Reston), because it is both highly lethal and it kills in days, instead of years. We've got airborne diseases with 90 percent mortality in humans. Killing humans. Think about that. You know, the bird flu's good, too. For everyone who survives, he will have to bury nine."
– Dr. Eric Pianka University of Texas evolutionary ecologist, recommending solutions for reducing the world's population to an audience on population control.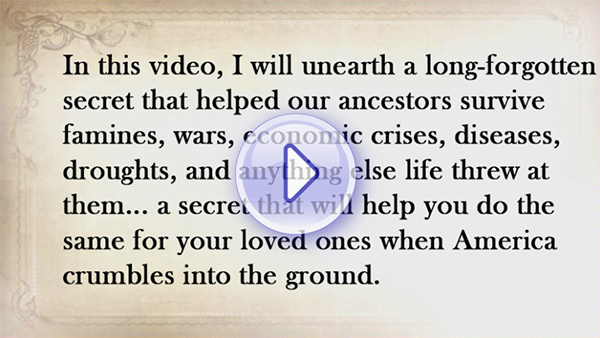 Survive Attack to Our Power Grid System (Weapon That Can Instantly End Modern Life in America)
Survival MD (Best Post Collapse First Aid Survival Guide Ever)
Backyard Innovator (A Self Sustaining Source Of Fresh Meat,Vegetables And Clean Drinking Water)
Blackout USA (EMP survival and preparedness)
Conquering the coming collapse (Financial advice and preparedness )
Liberty Generator (Build and make your own energy source)
Backyard Liberty (Easy and cheap DIY Aquaponic system to grow your organic and living food bank)
Bullet Proof Home (A Prepper's Guide in Safeguarding a Home )
Family Self Defense (Best Self Defense Strategies For You And Your Family)
 Survive Any Crisis (Best  Items To Hoard For A Long Term Crisis)
Survive The End Days (Biggest Cover Up Of Our President)
Drought USA(Discover The Amazing Device That Turns Air Into Water)