What To Do When "Authority" Comes  Knocking at Your Door
This article has been contributed by Anne Marie Duhon. Anne Marie is a wife, mother of six and a full time off-gridder. She and her husband currently live in a totally off grid 200 sq foot "tiny home" and are in search of (again) that elusive perfect spot to call home. Besides being a wife and mother she, and her family, have raised many different animals on their various homesteads and have lived and loved being off the grid and many miles from the nearest paved road. She would like to share her first hand experiences and help others to learn to live and love living off grid and being as self reliant as possible.
Ah, I don't need to be worrying about THAT! I am a law abiding citizen just minding my own business you think.
RIGHT keep thinking that…
Everyday every one of us breaks several laws and never even knows it. There are over 100,000 laws- federal, state and local- on the books, do you know them all? Doubt it, considering not even cops and lawyers know them all! The only reason we all are not in jail is because of selective enforcement of the laws (remember driving one day and passing 5 cops and none of them pull you over then the sixth one does for a broken tail light- selective enforcement based on the cops mood at the time).
The thing is, authority knows that we do not know all the laws or what our rights are and authority uses it against us. Authority knows that people like us, survivalists, preppers, off gridders, homesteaders whatever you want to call yourself tend to do things a little "differently" and we tend to be a little outspoken and Authority knows given a chance they will find something to use against us. So it is our job to deny them that chance. So what to do?
RELATED : Give You, Your Family and Your Assets the Protection they need with the Best Home and Personal Self Defense
What authority wants to happen
Authority knocks on your door, and you open it smiling. Police officer, animal control what have you waves a paper in front of you and says
"I am Officer Snatch and this is officer Grab, you are in violation of xxx law (waving paper again) and we are here to take it.
You private citizen say "Oh you caught me. Come on in and take whatever you want".
Authority will come in and take whatever they came for, take you to jail and while they are at it ransack your home and find many other things to charge you with to make this perfectly worthwhile for them. And if they are feeling mean probably steal a few things from you too knowing that you won't be able to do a damn thing about it. Later, when your attorney files a motion to suppress the evidence before your trial, the judge will deny the motion on the grounds that you volunteered the evidence to the police. You will then be convicted of being in possession of an "illegal" whatever. And at that point unless you are or have very good friends that are independently wealthy you are screwed.
What you should do when authority comes
There is a knock at the door. Private Citizen DOES NOT open the door but calls through the door. "Who is it?"
The reply: "I am police officer/ animal control/deputy Sheriff/Snatch"
Private Citizen AGAIN THROUGH THE DOOR should reply: "Please go away unless you have a warrant. Please get off my property."
Now in a perfect world that should do it but of course we do not live in a perfect world. Authority is going to get mad at this point because you did not immediately bow to their wishes. They are going to make threats DO NOT RESPOND, and NEVER no matter what authority says open your door! KEEP SILENT! Do not answer any questions. Just politely say "I refuse to answer any questions without my lawyer present or without a warrant". If they claim to have a warrant tell them to slip it under the door (if they really had a warrant the door would be gone by now and you would already be in handcuffs).
Things to do/think about before authority shows up
IT is a fact of life now a days that people like us are considered "terrorists". People who before would have been considered solid old fashioned Americans (72 types of people considered terrorist). And because others chose to think about us as such they are going to fear what they do not understand. What people fear they try to stop by fair means or foul. It is our duty to protect our families and what we have worked for against these people. How?
Know your rights
First and most important KNOW YOUR RIGHTS! Authority wants to and will use our ignorance of our rights against us and once we lose our rights it is very hard to get them back. Know the laws of your area. If you have guns know the gun laws, if you have animals know what the animal laws are in your area. I am not saying you have to agree with them but if you don't and chose to break the law don't make it obvious! Many innocent people end up in prison because they did not know their rights.
A Prepper's Guide in Safeguarding a Home
Keep your mouth shut
Second, KEEP YOUR MOUTH SHUT! Do not be telling anyone you raise rabbits in the city to eat or have "assault" weapons in the garage! Do not give anyone any reason to question you about anything. Remember, everything you say can and will be used against you and that does not only apply to when you are talking to the cops.
RELATED : SIX THINGS TO CONSIDER WHEN CHOOSING SELF-DEFENSE HANDGUN AMMUNITION
Other things that can help in dealing with authority
Set up game cameras or closed circuit cameras at all entrances to your property. Have the cameras record and upload directly to the internet for safe keeping of the video. Cops will demand and destroy videos if they know they are being filmed and many a time a cell phone video has gotten someone off trumped up charges!
Fence off and post no trespassing signs on your property. LOCK the gates!
Consider getting a video camera or voice activated recorder and leave it by the front door/gate. Tell authority all interactions will be recorded.
Consider joining a prepaid legal service like Legal Shield or The Calvary Group which is a prepaid legal service for animal owners.
Never allow authority inside your home or to even SEE inside your home. If they can see something questionable in their suspicious minds they will use it for probable cause to get the warrant! This goes for the stuff in your yard that is visible from the road and driveway or the neighbor's yard. If for some reason you feel the need to speak to the police, step out of your house and shut the door behind you. IF you can lock it all the better!
Make duplicate copies of all important paperwork – deeds, titles, rental agreements, birth certificates, social security cards, adoption records, marriage/divorce records, medical records for ALL family members both two and four legged, business licenses and any other records you deem important. Keep these copies in a secure location besides at your house. You can keep them either in paper format or on a thumb drive and save a copy to an online private site, say email them to yourself so that you or someone you ask can access the copies from anywhere with a computer and your passwords. Never leave your passwords laying around ANYWHERE!
Folks, there is nothing "wrong" with our lifestyle! A hundred years ago EVERYONE lived on a farm, carried guns, stocked up, and minded their own business. Be proud of your ability to care for your family and stand firm in the face of all the "authority" out there! The Bill of Rights of the United States Constitution is short, to the point and written in English. The Fourth Amendment is easy to understand. The Attorney General hopes you don't understand any of your rights. Don't let them trick you. If the first one hundred attempts at trickery fail, the government will give up. Don't be fooled. Learn your rights and exercise them. As long as you keep your questionable activities private and as long as you are polite and respectful, you can keep authority out of your business. Police do not like dealing with well educated, respectful people and will back down in most cases.
Other useful resources:
The Lost Ways (Learn the long forgotten secrets that helped o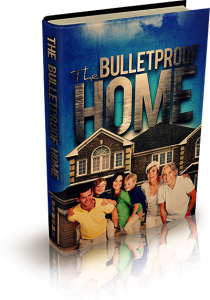 ur forefathers survive famines,wars,economic crisis and anything else life threw at them)
Survive Attack to Our Power Grid System (Weapon That Can Instantly End Modern Life in America)
Survival MD (Best Post Collapse First Aid Survival Guide Ever)
Backyard Innovator (A Self Sustaining Source Of Fresh Meat,Vegetables And Clean Drinking Water)
Blackout USA (EMP survival and preparedness)
Conquering the coming collapse (Financial advice and preparedness )
Liberty Generator (Build and make your own energy source)
Backyard Liberty (Easy and cheap DIY Aquaponic system to grow your organic and living food bank)
Bullet Proof Home (A Prepper's Guide in Safeguarding a Home )
Family Self Defense (Best Self Defense Strategies For You And Your Family)
 Survive Any Crisis (Best  Items To Hoard For A Long Term Crisis)
Survive The End Days (Biggest Cover Up Of Our President)
Drought USA (Discover The Amazing Device That Turns Air Into Water)
SOURCE : tacticalintelligence.net