YELLOWSTONE SUPERVOLCANO GETTING READY TO BLOW
Yellowstone's massive mantle plume is getting bigger. This reservoir of super heated viscose rock is at least two and a half times larger than previously thought. A new study disclosed on Oct. 27th at the Geological Society of America annual conference, stated a huge earthquake measuring 9.0 mag. or larger as a result of Yellowstone's massive mantle plume expansion may be a higher risk in the near future, than a eventual volcanic eruption.
New pictures of Yellowstone's plume show the reservoir is about 80 kilometers long and 20 kilometers wide. "I don't know of any other magma body that's been imaged that's that big," says Robert Smith, a geophysicist at the University of Utah in Salt Lake City.
Researchers report the super-volcano underneath the state of Wyoming has been rising at a record rate since 2004. Its floor has gone up three inches per year for the last three years indicating the fastest rate since records began in 1923
Because concurrent swarms have never been detected in the past, the answers aren't in yet. Geophysicist Bob Smith says: "I have never witnessed two simultaneous earthquake swarms in my 53 years of monitoring seismic activity in and around the Yellowstone Caldera". Tremblers from the three quake swarms mostly hit in three areas: Lewis Lake, the Lower Geyser Basin and the northwest part of Norris Geyser Basin.
The largest earthquake shook the ground near Old Faithful Geyser on Sept. 15th, 2013.
The epicenter of the magnitude 3.6 quake, the largest in Yellowstone in about a year, was just 6 miles to the north of Old Faithful.
Norris Lake
A strong enough earthquake, like the one that occurred out at Hebgen Lake in 1959 measuring 7.3 to 7.5 on the Richter magnitude scale, caused nearly 300 features on the Yellowstone landscape to erupt, 160 of which had no previous record of geysers.
Smith says he believes that at least two of the swarms are probably related to each other.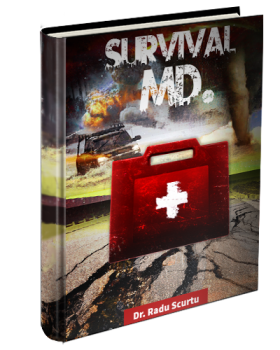 The three swarms hit in the following areas: Lewis Lake, the Lower Geyser Basin and the northwest part of Norris Geyser Basin.
Earlier this month, on September 15, the largest earthquake to rock Yellowstone in over a year occurred about six miles north of the Old Faithful Geyser. Its magnitude was about 3.6 at its epicenter. It takes a magnitude of about 3.0 for people to feel it, a Yellowstone representative named Al Nash told the Jackson Hole News & Guide.
The recent swarms of earthquakes began on September 10 and finished up on September 16.
The University of Utah put out a statement saying that altogether 130 earthquakes with magnitudes ranging from 0.6 to 3.6 occurred in the area, with most of them being located in the Lower Geyser Basin. But, including many smaller events which were not detected, there were many more quakes than this.
The recent swarms produced four earthquakes which, although they were not large, were significant enough in size to be felt.
The first, which had a magnitude of 3.5, happened on September 13, about 17 miles northeast of West Yellowstone, Montana. The next two tremblors to be felt occurred early on the morning of September 15 with magnitudes of 3.2 and 3.4 respectively. These two occurred in rapid succession, with one being detected at 5:10 AM and the other at 5:11 AM. The quakes happened about 15 miles southeast of West Yellowstone. The largest earthquake recording during the swarm, a 3.6, was measured nearby about 4 1/2 hours later.
According to Nash, a strong enough earthquake, like the 7.3-7.5 quake that shook the Hebgen Lake area in 1959, has the potential to change the activity of the geysers in the area. And, in fact the 1959 quake did. It caused nearly 300 features to erupt, included 160 where there were no previous records of geysers. None of the current earthquakes were powerful enough to create these types of changes, however.
Smith says he believes that the current swarms of earthquakes may, in fact, be related to the 1959 earthquake. "We think that much of the seismicity is still aftershocks from that event in 1959. It can go on for hundreds of years."
Usually only about half a dozen earthquakes occur each year in Yellowstone, Smith noted, so it is quite unusual for this level of swarm activity to rock the park.
Other useful resources: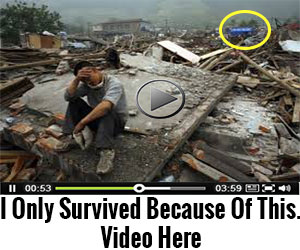 Survival MD (Best Post Collapse First Aid Survival Guide Ever)
Backyard Innovator (A Self Sustaining Source Of Fresh Meat,Vegetables And Clean Drinking Water)
Blackout USA (EMP survival and preparedness)
Conquering the coming collapse (Financial advice and preparedness )
Liberty Generator (Build and make your own energy source)
Backyard Liberty (Easy and cheap DIY Aquaponic system to grow your organic and living food bank)
Bullet Proof Home (A Prepper's Guide in Safeguarding a Home )
Family Self Defense (Best Self Defense Strategies For You And Your Family)
Sold Out After Crisis (Best 37 Items To Hoard For A Long Term Crisis)
SOURCE : www.earthmountainview.com