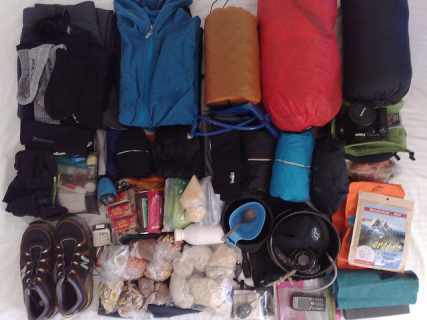 photo credit: lemonad via photopin cc
I recently was cruising the endless chasm of the internet and stumbled upon a nifty tool that someone put together called the Universal Packing List. This immediately piqued my interest for two reasons:
There is no possibility that there is a universal packing list for anything.
This could be a great tool to provide a foundation for putting together a bug out bag or other survival kit.
The packing list tool allows the user to enter a set of criteria and it in turn generates a customized packing list for the user based on the conditions they entered for their trip. Some of the components of the tool that determine what is on the list include:
Start & End Date Of The Trip
Maximum & Minimum Expected Temperatures
Gender
Expected Accommodations
Kids (By Age Group)
Various Possibilities (Is it an international trip?, Will it rain?, etc.)
Activities Participating In (Climbing, Beach, etc.)
Transportation Method
The Size Of Your Bag
Another convenient detail that is included with the Universal Packing List is the option to email your completed list to yourself or someone else of your choosing. This makes it easy to share with family members or a group.
To get a good idea of how useful this tool would be, I went ahead and input the following information to simulate bugging out by myselfon foot during the summer:
Dates of Trip: 25-27 July
Temperatures: 50-86 Degrees Farenheit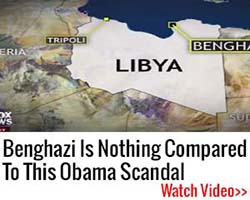 Gender: Male
Accommodations: Camping
Kids: None
Other Conditions: It may rain, I use a backpack, wash my own clothes, and cook my own food.
Activities: Trekking
Transportation: Hitchhiking
Size of Bag: Normal
Here is the packing list that I was provided:
Things To Do Before You Leave –
Wash the dishes
Shave
Pet Care
Unplug electrical stuff
Turn down (or up, depending on where you live) the temperature in your home
Memorize PIN codes to credit cards and your phone's SIM card
Memorize the PIN code to your phone's SIM card
Check out what hospitals are covered by your health insurance
Install or recharge batteries
Get maps
Clothes –
Underwear
Shirts
T-shirts
Shorts
Socks
Trousers ( Pants, Jeans )
Sweater
Cap ( Hat )
Shoes –
Walking shoes
Sandals ( Flip-flops )
Optional Clothes –
Belt
Raincoat
Umbrella
Swimming trunks ( Bikini )
Pyjamas ( Pajamas )
Beach pants
Jewelry
Clothes For Cold Weather –
Jacket ( Wind breaker )
Money And Documents –
Basic Documents –
Insurance certificate ( Health Insurance card )
Cash
Credit/ATM cards ( Visa, Eurocard/Mastercard, American Express etc )
Driver's license
ID card
Address list (with phone numbers and email addresses)
Optional Documents –
This packing list
International Student Identification Card ( ISIC )
Tourist organization certificate
For Carrying Money And Documents –
Wallet
Paper folder
Maps –
Small scale map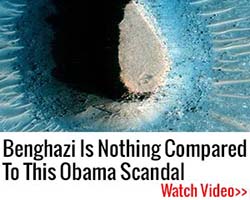 Large scale map
Books –
Novels
Guidebook
Equipment –
Things For Packing –
Backpack ( Rucksack )
Small extra backpack ( Knap sack, Day pack )
Luggage tags
Things For Sleeping –
Sleeping bag
Tent
Sheets ( Bed covers )
Pillowcase
Sleeping mattress
Cooking Equipment –
Stove
Extra fuel
Can opener
Eating utensils ( Cutlery )
Drinking cup
Plate
Washing-up liquid
Eating Equipment –
Cork screw
Miscellaneous Equipment –
Compass
Candle
Earplugs
Lighter ( Matches )
Sunglasses
Keys
Hygiene –
Toilet bag ( Bathroom bag, Necessaire )
Razor
Shaving gel ( Shaving foam )
Electric shaver
Toothbrush ( Electric toothbrush with charger )
Toothpaste
Soap
Soap box
Liquid soap
Shampoo
Toilet paper
Deodorant
Sunblock lotion
Hygiene (optional) –
Comb
Hair brush
Barrettes, headbands, hair ties
Detergent ( Laundry soap )
Sink plug
Fingernail clippers
Moisturizer
Health –
General Health Items –
Prescription medicine
Condoms
Sore tape ( Adhesive tape )
Insect repellent
Water bottle
Water purifying filter
Pills, Tablets And Medicines –
Motion sickness tablets
Fever tablets
Pain killers
Allergy pills ( Anti-histamines )
Electrical Stuff –
General Electrical Items –
Cell Phone ( Mobile Phone, Cellular Phone )
Charger to Smartphone/Cell Phone
Multi Power Outlet
Computer
Watch
Flashlight ( Torch )
Bookmark reading light
Extra batteries for your camera, flash, torch, watch, MP3-player and GPS
GPS
Camera Equipment –
Camera
Memory cards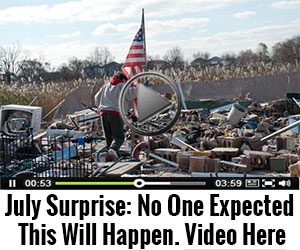 Film
Generic Photo Equipment –
Camera bag
Music Items –
Music player ( Cassette, CD, MiniDisc, MP3 )
Headphones
Mountain Equipment –
Hiking Equipment –
Hiking trousers
Long sleeve shirt
Hiking Boots
Woolen socks
As you can see, there are WAY too many items here to fit into a normal sized bag. At the same time, there are items listed that would not be necessary in a survival situation like a music player and headphones, a computer, or a corkscrew while there are items that would be necessary to survive like food, water, and a knife. Regardless, if you are not sure where to start when putting your kit together or are curious how various conditions might affect your packing list, the Universal Packing List may be a useful tool.
Other useful resources:
Backyard Innovator (A Self Sustaining Source Of Fresh Meat,Vegetables And Clean Drinking Water)
Blackout USA (EMP survival and preparedness)
Conquering the coming collapse (Financial advice and preparedness )
Liberty Generator (Build and make your own energy source)
Backyard Liberty (Easy and cheap DIY Aquaponic system to grow your organic and living food bank)
Bullet Proof Home (A Prepper's Guide in Safeguarding a Home )
Family Self Defense (Best Self Defense Strategies For You And Your Family)
Sold Out After Crisis (Best 37 Items To Hoard For A Long Term Crisis)
SOURCE : thepreparedninja.com