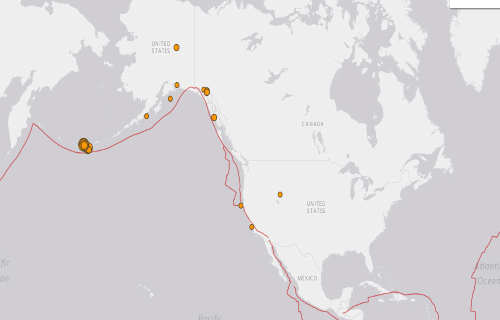 Within the last 24 hours, 45 earthquakes of magnitude 2.5 or greater have struck Alaska, and 25 of them were of magnitude 4.0 or greater. The worst one had a magnitude of 6.2, but none of the earthquakes did much damage because none of them hit heavily populated areas. But the reason why all of this shaking is causing so much concern is because the "Ring of Fire" runs right along the southern Alaska coastline, and all of the earthquakes except for one were along the southern coast.
After running along the southern Alaska coastline, the Ring of Fire goes south along the west coast of Canada, the United States and Mexico. What affects one part of a fault network will often trigger something along another portion of the same fault network, and so many living on the west coast are watching the shaking in Alaska with deep concern.
For a long time scientists have acknowledged that a major Cascadia subduction zone earthquake is way overdue, and when one finally strikes the devastation that we could see in the Pacific northwest is likely to be off the charts. In fact, some scientists believe that the coming Cascadia subduction zone earthquake could potentially be as high as magnitude 9.0…
That 9.0-magnitude quake could trigger a 500 mph wave and put 70,000 people in the "inundation zone" in serious risk. Depending on their location within that zone, Kathryn Schulz writes in her article, people will have between 10 and 30 minutes to evacuate.
If a giant earthquake along the Cascadia subduction zone ever did cause a tsunami of that size, the death and destruction would be unimaginable. Just consider what physicist Michio Kaku told CBS News about such an event…
"In Japan, they practice this. Children know exactly what to do, and there's an early warning system that we don't have in Seattle that we do have in Japan," Kaku said. "There are building codes that are not being enforced. Realize that many buildings are just going to be toppled when this gigantic earthquake, a 9.0, and a tsunami hits the Seattle, Tacoma and Portland area."

According to the FEMA director responsible for Oregon, Washington, Idaho and Alaska, the operating assumption is that "everything west of Interstate 5 will be toast."
Further south, scientists are expecting "the Big One" to hit California at literally any time. The experts that have studied these things are warning that the 800-mile-long San Andreas fault "could unzip all at once", and one recent study claims that a big enough earthquake "could plunge large parts of California into the sea almost instantly"…
The Big One may be overdue to hit California, but scientists near LA have found a new risk for the area during a major earthquake.

They claim that if a major tremor hits the area, it could plunge large parts of California into the sea almost instantly.

The discovery was made after studying the Newport-Inglewood fault, which has long been believed to be one of Southern California's danger zones.
Let us certainly hope that nothing like that happens any time soon.
But without a doubt the crust of our planet is becoming increasingly unstable, and we are living at a time when the number of earthquakes just continues to rise.
As I was writing this piece, I came across an article in a major British news source about a researcher that is warning that the gravitational pull caused by certain planets aligning will create ideal conditions for major seismic activity this week…
Frank Hoogerbeets has issued an online "major earthquake warning" amid fears a "big one" is on its way, claiming it could also cause a tsunami.

Mr Hoogerbeets, who is based in the Netherlands, uses a non-scientifically recognised way of predicting earthquakes based on planetary alignments with Earth.

He wrote on his website ditrianum.org: "On May 9 2017, three planetary alignments converge, one of which is Earth-Mercury-Uranus.

"It will be the third time this year that these three planets align; the previous two caused a 6.6 and a 6.9 magnitude earthquake respectively.

"The other alignments around the 9th are Mars-Venus-Saturn and Mars-Sun-Mercury.

"This convergence is also close to Full Moon (May 10)."
Of course we have already seen major seismic activity in Alaska, and we shall see if anything else happens over the next few days.
Another item that caught my attention was a CBS News report that talked about the fact that shark attacks are increasing along the west coast…
Shark attacks are on the rise along the California coast.

"Beach access to the water is closed today because we had a girl get bit by a shark," said one park official.

Beachgoers were greeted by scary warning after 35-year-old Leeanne Ericson was attacked in knee-deep water north of San Diego last week.
Many believe that sharks become more aggressive when major seismic activity is imminent.
I don't know if there is any truth to that, but considering everything else that is happening I found that to be quite interesting.
And I was also reminded of a prophecy that indicated that "shark attacks" would be a sign to watch for right before "the Big One" hits California…
I have seen in a vision about six years ago, the plates shifting under the coastline by California. God showed me it was going to massive. The entire coastline from Alaska down to Mexico was going to be destroyed, and a part of California that juts out to the West on the ocean will be completely swept away. God gave me a sign to look for before this happens: shark attacks. Sounds strange, I know, but sharks hunt by vibration, and they will actually be sending the plates shifting, and not their pray. This is what will cause shark attacks to occur in greater frequency.
Once again, let's hope that nothing like this happens any time soon.
But we shouldn't stick our heads in the sand either.
As I discuss in my book about the end times, Jesus told us that an increase in seismic activity would be a sign that His return was getting close.
Clearly that is happening, and I am entirely convinced that in the not too distant future we will start seeing natural disasters on a scale that we have never experienced before.(source)
A Tsunami Will Hit The East and West Coast Lines From An Unusual Event- " I saw one of the things that I talked about was a tsunami.  It was going to hit both coasts.  One was going to hit the east coast, and one was going to hit the west coast.  I talked a little bit about that, and so, no I don't know anything about timing, I do know that there is one coming from an unusual event, which I probably shouldn't have said that, but there is one coming.  What I saw hit New York City, and I am not sure how far down the east coast it came, so I am not sure if it hits the Myrtle Beach area, or not, I just saw it hit New York City and somewhere south of there, and north of there was hit.  And then I saw one coming to the west coast, and hitting LA, and several of the buildings that were 7 to 10 stories tall were under water "  John Paul Jackson
Survival Food Prepping Ideas/ULTIMATE Top Skills 2017
Discover how to survive: Most complete survival tactics, tips, skills and ideas like how to make pemmican, snow shoes, knives, soap, beer, smoke houses, bullets, survival bread, water wheels, herbal poultices, Indian round houses, root cellars, primitive navigation, and much more at: The Lost Ways
The Lost Ways is a far-reaching book with chapters ranging from simple things like making tasty bark-bread-like people did when there was no food-to building a traditional backyard smokehouse… and many, many, many more!
Here's just a glimpse of what you'll find in The Lost Ways:
From Ruff Simons, an old west history expert and former deputy, you'll learn the techniques and methods used by the wise sheriffs from the frontiers to defend an entire village despite being outnumbered and outgunned by gangs of robbers and bandits, and how you can use their wisdom to defend your home against looters when you'll be surrounded.
Native American ERIK BAINBRIDGE – who took part in the reconstruction of the native village of Kule Loklo in California, will show you how Native Americans build the subterranean roundhouse, an underground house that today will serve you as a storm shelter, a perfectly camouflaged hideout, or a bunker. It can easily shelter three to four families, so how will you feel if, when all hell breaks loose, you'll be able to call all your loved ones and offer them guidance and shelter? Besides that, the subterranean roundhouse makes an awesome root cellar where you can keep all your food and water reserves year-round.
From Shannon Azares you'll learn how sailors from the XVII century preserved water in their ships for months on end, even years and how you can use this method to preserve clean water for your family cost-free.
Mike Searson – who is a Firearm and Old West history expert – will show you what to do when there is no more ammo to be had, how people who wandered the West managed to hunt eight deer with six bullets, and why their supply of ammo never ran out. Remember the panic buying in the first half of 2013? That was nothing compared to what's going to precede the collapse.
From Susan Morrow, an ex-science teacher and chemist, you'll master "The Art of Poultice." She says, "If you really explore the ingredients from which our forefathers made poultices, you'll be totally surprised by the similarities with modern medicines." Well…how would you feel in a crisis to be the only one from the group knowledgeable about this lost skill? When there are no more antibiotics, people will turn to you to save their ill children's lives.
If you liked our video tutorial on how to make Pemmican, then you'll love this: I will show you how to make another superfood that our troops were using in the Independence war, and even George Washington ate on several occasions. This food never goes bad. And I'm not talking about honey or vinegar. I'm talking about real food! The awesome part is that you can make this food in just 10 minutes and I'm pretty sure that you already have the ingredients in your house right now.
Really, this is all just a peek.
The Lost Ways is a far–reaching book with chapters ranging from simple things like making tasty bark-bread-like people did when there was no food-to building a traditional backyard smokehouse… and many, many, many more!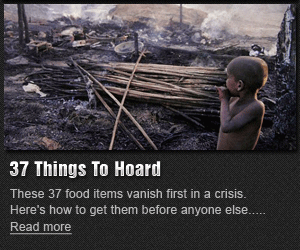 And believe it or not, this is not all…
Table Of Contents:
The Most Important Thing
Making Your Own Beverages: Beer to Stronger Stuff
Ginger Beer: Making Soda the Old Fashioned Way
How North American Indians and Early Pioneers Made Pemmican
Spycraft: Military Correspondence During The 1700's to 1900's
Wild West Guns for SHTF and a Guide to Rolling Your Own Ammo
How Our Forefathers Built Their Sawmills, Grain Mills,and Stamping Mills
How Our Ancestors Made Herbal Poultice to Heal Their Wounds
What Our Ancestors Were Foraging For? or How to Wildcraft Your Table
How Our Ancestors Navigated Without Using a GPS System
How Our Forefathers Made Knives
How Our Forefathers Made Snow shoes for Survival
How North California Native Americans Built Their Semi-subterranean Roundhouses
Our Ancestors'Guide to Root Cellars
Good Old Fashioned Cooking on an Open Flame
Learning from Our Ancestors How to Preserve Water
Learning from Our Ancestors How to Take Care of Our Hygiene When There Isn't Anything to Buy
How and Why I Prefer to Make Soap with Modern Ingredients
Temporarily Installing a Wood-Burning Stove during Emergencies
Making Traditional and Survival Bark Bread…….
Trapping in Winter for Beaver and Muskrat Just like Our Forefathers Did
How to Make a Smokehouse and Smoke Fish
Survival Lessons From The Donner Party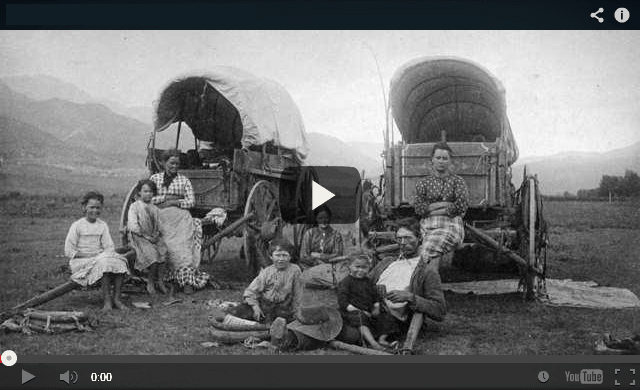 Books can be your best pre-collapse investment.
The Lost Ways (Learn the long forgotten secrets that helped our forefathers survive famines,wars,economic crisis and anything else life threw at them)
Survival MD (Best Post Collapse First Aid Survival Guide Ever)
Conquering the coming collapse (Financial advice and preparedness )
Liberty Generator (Build and make your own energy source)
Backyard Liberty (Easy and cheap DIY Aquaponic system to grow your organic and living food bank)
Bullet Proof Home (A Prepper's Guide in Safeguarding a Home )
Family Self Defense (Best Self Defense Strategies For You And Your Family)
 Survive Any Crisis (Best  Items To Hoard For A Long Term Crisis)
Survive The End Days (Biggest Cover Up Of Our President)
Drought USA (Discover The Amazing Device That Turns Air Into Water)