September 23- 2015 -The End Is Only The Begining-Bible Signs Of the End Times
When Noah and Lot warned their respective people of God's coming judgment and destruction, the people would not listen. Instead they treated Noah and Lot as "extremists". Then the destruction that DID come found the. Thus it will be when Jesus Christ returns. As in the days of Noah and Lot, the soon return of the Lord Jesus will be a snare unto the people who do not heed the warning and give their lives to Him.
RELATED : Unprepared: What Do You Think Would Happen If A Greek-Style Crisis Hit America?
What you are about to discover in this site is amazing evidence that we in 2015, are living in the end of times for this worldas we know it. The Biblical signs are clear for all to see, and after reading through this site with open eyes, even the scoffers will struggle to argue against it. Sure, many people throughout history have been proclaiming that they were living in the last days and the end of the world was nigh, and some of the Bible signs have always existed from the early days. But never has there been a time before when ALL these events were evident in so many diverse places and with such frequency and intensity. Our Generation is the FIRST generation to fulfill ALL the biblical signs. So we will show you from the many following signs on this and other pages, that without doubt we are living in the final years that the Bible prophesied were to come.

RELATED : Signs Of The End Is All Around Us "' Wake Up " The Last Days Are Here
 Prepare For Great Tribulation In America 2015!
If you take into consideration all the signs, there is no mistaking that our generation is living in the last days, nearing the second coming of Jesus. Problem is, Satan can see how close we are to the end of the world, which is why he brings certain people into the spotlight (like Harold Camping of recent times), proclaiming false dates for the second coming, which when those dates come and go, causes many people to turn away completely from the truth. The truth being that WE ARE living in the end times. The Bible is very clear on that. We just can't set specific dates for Jesus' return. But we CAN know when the end is near … Matthew 24:33 …'So likewise ye, when ye shall see all these things, know that it is near, even at the doors.'… And we are certainly now seeing "ALL these things".
RELATED : Watch! & pray! it's END TIMES
****If you don't want to get READY to MEET YOUR KING****WE OFFER FREE SURVIVAL INFO BECAUSE YOU'RE GOING TO NEED IT******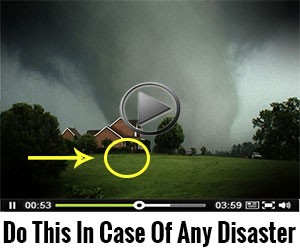 Before you read on, please note this important point. In Matthew 24, Jesus speaks of wars, earthquakes and such things, but says these are just the "beginning of sorrows" and "the end is not yet". Now that word "sorrows" in the original language meant "birth pangs", the pain in childbirth. Now birth pangs speak of frequency and intensity. And as a woman gets nearer the birth, the "pangs" become more frequent and intense. This is true also for the signs of the end times. These signs began not long after Jesus' day, and as Jesus quoted, the end would not yet be, because this was just thebeginning of sorrows. But throughout history we have seen the "pangs" (signs) become more frequent and intense, culminating in the day we live in now where the pangs are so frequent and intense that we must be right at the time of "delivery", when Jesus is to return. So don't let anyone fool you into believing that the signs today are just the beginning of sorrows and the end is not yet.(source)
RELATED : SEPTEMBER 2015 – End Times / Global Reset Coming? Something BIG About To Happen
Coming September 2015!!
RELATED : "Armageddon" – 2015 – 2016 End of Days, Tribulations, 4 Blood Moons, World War 3
Has there been any time in history where this could happen? No. Are WE living in a day where this could happen? Most certainly, yes! And the powers of this world are now trying to make cash obsolete, and are actively pushing pure electronic forms of payment, like "PayPal" and "Google Wallet" for instance. Take a look at the news and you will see this being reported in different countries of the world.
RELATED : SHOCK: 72 Hours After Grid-Down: Starvation, Supply Shortages, Food Lines, No Clean Water, No Gas
Signs Of The End Is All Around Us "' Wake Up " The Last Days Are Here
RELATED : Wake Me Up When September Ends – Please WAKE UP NOW!!!!
Sign of the end are all around us,, when will you wake up ? Jesus is coming again soon.
*******YOU CAN EITHER "GEAR UP" IN THE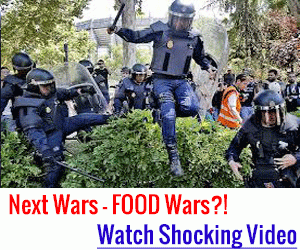 SPIRIT*****OR GEAR UP LIKE A SURVIVAL PREPPER*******

EITHER WAY, YOU WILL HAVE TO DEAL WITH THE DAY OF DAYS. SEPTEMBER 22, 2015 SUNDOWN.
RELATED : Survive The End Days – US truth in the Bible
Other useful resources:
Survival MD (Best Post Collapse First Aid Survival Guide Ever)
Backyard Innovator (A Self Sustaining Source Of Fresh Meat,Vegetables And Clean Drinking Water)
Blackout USA (EMP survival and preparedness)
Conquering the coming collapse (Financial advice and preparedness )
Liberty Generator (Build and make your own energy source)
Backyard Liberty (Easy and cheap DIY Aquaponic system to grow your organic and living food bank)
Bullet Proof Home (A Prepper's Guide in Safeguarding a Home )
Family Self Defense (Best Self Defense Strategies For You And Your Family)
Sold Out After Crisis (Best 37 Items To Hoard For A Long Term Crisis)
Survive The End Days (Biggest Cover Up Of Our President)
Drought USA(Discover The Amazing Device That Turns Air Into Water)