Former Adviser To Ex UK Prime Minister Warns Public To Start Prepping
How to Prepare for an Economic Collapse
How do you prepare yourself and your family for the prospect of an economic collapse?  Here are some recommendations.
RELATED : Stewart Rhodes Calls For Emergency Summits By State, In Preparation For Economic Collapse
1.  Stay out of debt — Do everything you can now to get out of debt.  If you are carrying debt when entering an economic collapse, you are likely to lose everything – your home, your retirement funds, and a comfortable future.
2 . Build an emergency fund — It is recommended that single people have at least 3 months of cash to pay their bills.  Families should have 6 to 12 months of emergency cash.  Building up a cash reserve allows your family to have a buffer against illness or job lost.  In an economic collapse environment, it is very possible that you will need to move to a different location to take a new job, escape civil disorder, or to live in an area that produces food.  An emergency fund will give you the bridge to a new live.
RELATED : ALARMING WARNING: FINANCIAL CRISIS 2015 / DOLLAR COLLAPSE – CIA Insider Interview
3 . Save a portion of your investable assets in gold and silver coins.  10% of your investable assets in physical gold and silver is a strong hedge against hyperinflation and economic collapse.

4 . Start a part-time home based business, which can be your fallback job during an economic collapse.  The home-based business should be some type of service that will be valuable even in a bad economy.  Services such as home repairs, gunsmith, plumbing, electrician, HVAC service, auto repairs, medical care, tutoring, accounting, legal advice, and other direct services will be needed even during an economic collapse.  Avoid those services which rely on discretionary income, such as travel agent, tour guide, trade in collectibles or art,
5 . Get rid of your toys — And acquire tangible assets.  What good is a jet ski, boat, beach house, time share, RV, or other expensive toys, if you have insufficient retirement funds or no stored foods.   If you have the opportunity, sell the toys.   Buy guns, ammo, gold, silver, and long-term stored food.
6 . Gear up now – Get all your gear now.  When an economic collapse occurs, the acquiring phase of your life ends.  And the consumption of your stored goods will occur for following 5, 10, or 15 years.   Stock up on camping equipment, guns, ammo, garden tools, garden seeds, home repair tools, sewing machine, home canning supplies, home security devices, supplies for your home business, and what ever you might need to enable a home-based business.
RELATED : A Guide to Looting When the SHTF (And Your Counter-Strategies)
7. Be able to produce food – Have your own garden, if possible.  If not possible, at least store a variety of garden seeds.  Being able to raise chickens or rabbits for food is a valuable way to provide protein for your family.   Connect with local farmers ahead of time to formulate barter deals.   If you are an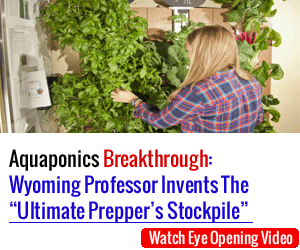 accountant, offer to do the taxes for local farmers in return for food.   Or some connected food producers to whatever home-based business you might be able to run.   Understand what wild foods are growing near your home.   Learning to hunt, trap, or fish near your home as a way to feed your family, when without an income.   The benefit that many families had in the 1930′s great depression is people were still connected to the land.  Most families in the 1930′s had a garden and did home canning.  Gardening and home canning require many seasons of practice before it become sustainable.  So start today!
RELATED : Startup Produces Electricity from Green Plants
8 . Attend to any outstanding health issues.  If you have any pending surgeries or dental care events, get it done as soon as possible.  If and when an economic collapse occurs, your access to health care can be severely limited.   It is important to have good dental hygiene.  Stop smoking and stop use of any tobacco products.   Address any addictions to illegal drugs, prescription medicines, and alcohol.   Addictions are a path to ruin before or after an economic collapse.   Build up of store of medical supplies, over the counter medications.  Consider learning about natural remedies that you might grow in your garden.
9 . Build relationships now.   Build strong connections to your family, friends, and neighbors.  You will need them during an economic collapses.   A strong network can help you find a job.   Can help you find a missing part for your equipment.  Can help find customers for your home-based business.   Can be your safety net, if all else fails.   Country cousins are especially valuable, since they will likely be able to obtain and grow food, where a city slicker cannot.
10. Build a food reserve.   Having 6 months or more of stored food will provide a buffer against job loss or illness.   Start with canned foods until you build up a store of 6 months, and then rotate actively.  Then after having 6 months of canned food, then start to acquire long-term store food in the form of dehydrated or freeze-dried food.   Bean, rice, and wheat, if properly stored, can last for 10 or more years.   The biggest 2 worries during an economic collapse are food and shelter.
RELATED : Doomsday Lairs! Elite Bug-Out Underground Bunkers And Cities Prepared For Major Catastrophe – The Elite Will Survive, Will We?
11 .Payoff a piece of property.   If you are able to pay off the mortgage of your home before an economic collapse, you will be far ahead of everyone else.  During an economic collapse, homes are actively foreclosed, families are turned out to the street, and homelessness rises.  This was demonstrated in the 2008/2009 panic and recession.   In a great depression, unemployment can reach 25% or more.   Especially valuable will be farm land, where you can grow and sell food.
In Closing
Governments will not give you advanced notice of a debt, bank holiday, or other very bad economic news.  Governments will kick the can down the road as far as possible.  Instead of confronting the problems when small and manageable, they will wait and delay until the problem is beyond anyone's control.   Bank holidays and gold confiscations occurred in the US in the 1930′s.   If another great depression occurs in the US, expect that all measure will be taken to fund the government.  This includes taking your retirement fund, bank account haircuts, and cuts to social security benefits.(source)
RELATED : Elites Prepare For Nuclear And Economic Devastation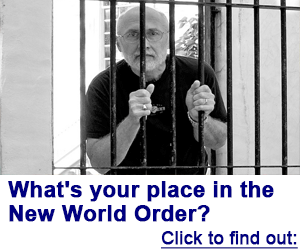 Peter Schiff and Stefan Molyneux discuss the latest news in the United States and global economy, including: the Chinese currency devaluation, fall of the Shanghai Stock Exchange Composite Index, mountains of debt, the Dollar compared to the Euro, the plunge in the price of Oil, Bernie Sanders popularity, Gold, Jon Stewart formerly of The Daily Show, minimum wage absurdity, the hatred of the rich and the economic future of the United States.
The Death of the Dollar. Prepare Yourself
Other useful resources:
Survival MD (Best Post Collapse First Aid Survival Guide Ever)
Backyard Innovator (A Self Sustaining Source Of Fresh Meat,Vegetables And Clean Drinking Water)
Blackout USA (EMP survival and preparedness)
Conquering the coming collapse (Financial advice and preparedness )
Liberty Generator (Build and make your own energy source)
Backyard Liberty (Easy and cheap DIY Aquaponic system to grow your organic and living food bank)
Bullet Proof Home (A Prepper's Guide in Safeguarding a Home )
Family Self Defense (Best Self Defense Strategies For You And Your Family)
Sold Out After Crisis (Best 37 Items To Hoard For A Long Term Crisis)
Survive The End Days (Biggest Cover Up Of Our President)
Drought USA(Discover The Amazing Device That Turns Air Into Water)