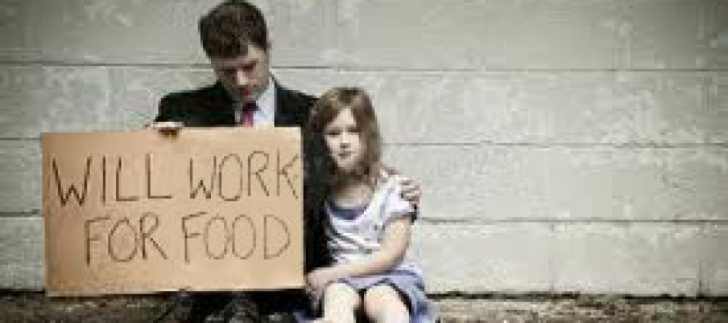 The denial of fundamental economic principles is setting the world up for another Great Crash. Although wages have been flat or declining since the West started following Thatchernomics and Reaganomics in the late '70s and early 1980s, the stock market has risen to all-time highs. Billions – hundreds of billions – have been made by individuals on Wall Street. Meanwhile over 60,000 factories have closed in United States just in the past 14 years, and over 50 million Americans are either unemployed or underemployed.
In Europe, with the exception of the Scandinavian countries who are ignoring our economic advice, the situation is very similar. Other then Germany, which is becoming a major extractor of wealth from the rest of the EU, European countries and Great Britain are following the same fallacy that has been driving US economic policy for more than 30 years.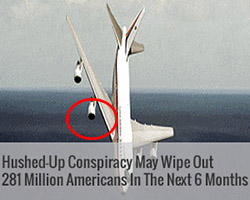 Wages for working people, not the wealth of the rich, corporate income, or banking profits are what both drive and sustain an economy. As long as those wages remain stagnant or falling, there will not be sufficient demand to keep an economy from collapsing under the weight of its own high-end gamblers and the growing debt of its young and working-class people just trying to get .
Until the corporate elite and our billionaire class are under control, and our working class once again can enter the middle class, we stand at the precipice of a great crash. Without vigorous governmental action to radically reduce student and working family debt, increase wages, and suppress speculation, that crash comes closer to us every day.
Could the United States face another economic collapse? Writer and broadcaster Thom Hartmann looks back at past financial crises and comes to a startling conclusion. "As long as you don't look too closely at our nation, things seem under control — the United States looks whole … but when you go around to the 'dark back side' of the nation, you see the shocking truth. There you see a nation whose core fundamentals have been hollowed out.
THOM HARTMANN: Well, we're actually in this crash. It really started in 2006 when the housing market started falling apart, just like in 1927 when the housing market fell apart. And that crash lasted for quite some time, as Hoover did nothing. Now we have a situation where it's not just do nothing. Obama was successful in the first few months of his administration at putting enough of a band-aid on it that they're holding it back with baling wire and bubble gum. But Bush had hoped—he saw this coming. The Bush administration had hoped that they could wait until November of 2008, so it would be after the elections, so it wouldn't hurt the Republican candidates. He was unsuccessful. The Obama administration is now—because they're not doing the real structural change necessary, they're hoping they can push it off to 2016. And that's why we chose that date. There's an enormous amount of effort in our government and in the Fed to try to hold this off until after the elections of 2016. Whether they're going to be successful or not, I don't know. It literally could happen next week.
TOMORROW MAY BEE TOO LATE!!!!!

Other useful resources:
Backyard Innovator (A Self Sustaining Source Of Fresh Meat,Vegetables And Clean Drinking Water)
Blackout USA (EMP survival and preparedness)
Conquering the coming collapse (Financial advice and preparedness )
Liberty Generator (Build and make your own energy source)
Backyard Liberty (Easy and cheap DIY Aquaponic system to grow your organic and living food bank)
Bullet Proof Home (A Prepper's Guide in Safeguarding a Home )
Family Self Defense (Best Self Defense Strategies For You And Your Family)
Sold Out After Crisis (Best 37 Items To Hoard For A Long Term Crisis)