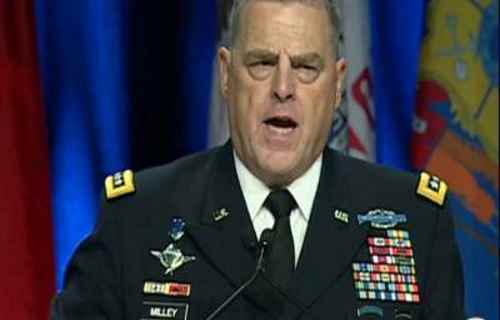 Obama paid billions on PR firms to convince the American public that the economy has recovered. UN rejects the Houthis request in creating their own government. Turkish PM says to Iraq we are not leaving. The situation in Syria is escalating and the US is now in a position where they do not have leverage anymore, they are backed in a corner, next phase, a major event.US talking about going to war with Russia. Assad is granting the terrorists amnesty if they all leave Aleppo. UN warns that by Christmas the US will lose Aleppo, time is running out for the US.
This need not be a black or white situation. There really could be a grey area between peace and nuclear and several keen military minds on both sides have researched and even planned for this possibility.
Two nuclear armed states could engage in a conventional war but it would be a very strange war indeed. It would be simultaneously fought on two fronts, one on the ground and the other in big conference rooms. Also this would not be a War with the US as the US is part of NATO and by NATO rules if you attack one, you attack them all. It would be NATO vs Russia and possibly China chipping in a little.
As A Way To Introduce You To Skilled Survival, We're Giving Away Our 'Family First' Food Planning Guide. Click Here To Get Your Copy.
VIA : russia-insider.com
US Army Chief Thunders At Russia: 'We Will Beat You, Stop You – We Will Destroy Any Enemy'.

Speaking at an annual US Army conference last Tuesday called the AUSA, one of the major confabs for defense contractors sucking at the public teat and their subservient asslickers in the military, US army Chief of Staff General Mark A. Milley, almost shouted himself hoarse with a great chest-thumping chickenhawk performance.

Milley seemed to be rallying his colleagues to an oncoming global war, thundering with much bravado, that the US would crush all comers:
"I want to be clear to those who wish to do us harm….the United States military – despite all of our challenges, despite our [operational] tempo, despite everything we have been doing – we will stop you and we will beat you harder than you have ever been beaten before. Make no mistake about that,"

"Other countries – Russia, Iran, China, North Korea – went to school on us," he said, adding, "They studied our doctrine, our tactics, our equipment, our organization, our training, our leadership. And, in turn, they revised their own doctrines, and they are rapidly modernizing their military today to avoid our strengths in hopes of defeating us at some point in the future."

Milley went on to bluster this oncoming brawl would "be highly lethal, unlike anything our Army has experienced at least since World War II," involving fighting in "highly populated urban areas."

"Make no mistake about it, we can now and we will … retain the capability to rapidly deploy," he said, "and we will destroy any enemy anywhere, any time," he added.

Calls from RI to General Milley's office asking him whether he didn't think that perhaps he and other undoubtedly patriotic American soldiers and officers were being manipulated by neocon political leadership to stumble into a completely unnecessary and manufactured global military confrontation went unanswered.

We would also like to ask the General whom he favors in the upcoming elections.
RELATED : BREAKING – Russia Prime Minister Warns US And Arab Countries: Invading Syria "Will Start a New World War" Putin Blaming America For Tearing Apart The Post-Cold War Stability. All Of Us Are Now In Great Danger
Being prepared always is a perfect move towards living an enjoyable life. You need to prepare for both success and failure simultaneously. Being alert could save the lifestyle of your friends, relatively and more importantly your valuable life. Bad things that are anticipated to occur needs to be prepared for perfectly because they are inescapable, such as, global warming. So if you are looking for a perfect guide that will explain to you how to outlive catastrophes of all kinds, then never overlook "The Lost Ways". It is the best program for you. Is this book a scam? No. the truth is that this program is 100% genuine and results are guaranteed. It has been tested in many countries and many customers have given positive reviews about it. What are you waiting for then? Get your copy today and see your dreams turning into realities. Moreover, there is a 100% money back guarantee. You have no chance to lose. Your investment is save and productive.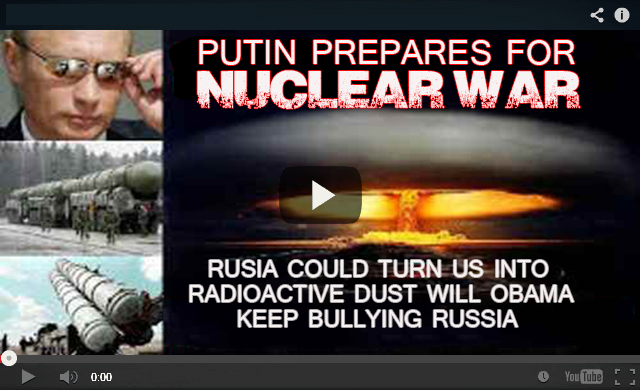 Other useful resources:
The Lost Ways (Learn the long forgotten secrets that helped our forefathers survive famines,wars,economic crisis and anything else life threw at them)
Survive Attack to Our Power Grid System (Weapon That Can Instantly End Modern Life in America)
Survival MD (Best Post Collapse First Aid Survival Guide Ever)
Backyard Innovator (A Self Sustaining Source Of Fresh Meat,Vegetables And Clean Drinking Water)
Blackout USA (EMP survival and preparedness)
Conquering the coming collapse (Financial advice and preparedness )
Liberty Generator (Build and make your own energy source)
Backyard Liberty (Easy and cheap DIY Aquaponic system to grow your organic and living food bank)
Bullet Proof Home (A Prepper's Guide in Safeguarding a Home )
Family Self Defense (Best Self Defense Strategies For You And Your Family)
 Survive Any Crisis (Best  Items To Hoard For A Long Term Crisis)
Survive The End Days (Biggest Cover Up Of Our President)
Drought USA (Discover The Amazing Device That Turns Air Into Water)