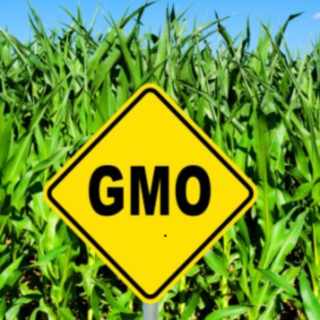 If you were to write a movie about evil scientists plotting to insert secret ingredients into the food supply in order to make humans sick, you'd have a hard time coming up with something more inventive and potentially more dangerous than genetically modified (GMO) food.
Even though GMO ingredients are not listed on food labels, they have already infiltrated our dinner plates. And this technological change to our food has the potential for sabotaging the world's food supply. Sadly, most Americans don't even realize they eat GMO food at just about every meal. In particular, the soy and corn ingredients of our favorite dishes almost always contain GMO ingredients.
U.S. farmers and farmers around the world plant vast amounts of these laboratory-created crops. In particular, soy, corn and cotton (processed food frequently has cottonseed oil added to it) have been genetically engineered to contain toxic pesticides and to withstand massive amounts of herbicides that are applied to farm fields. This allows GMO crops to survive and be harvested while weeds in the fields are supposed to wither and die.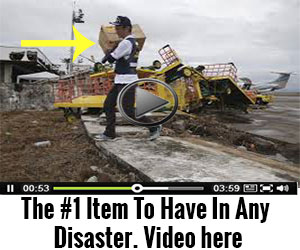 Of course, other beneficial living things like honeybees, other pollinators and a wide collection of wildlife also perish from massive pesticide exposure. And the pesticides often persist long enough to poison our water and air.
According to estimates by the International Service for the Acquisition of Agri-biotech Applications, since GMO crops were introduced in the 1990s, 1 billion acres worldwide have been planted with these plants. That's an area larger than the continental United States.
GMO proponents argue that the technology is safe, but recent discoveries about what happens in the genetic material of altered organisms are not reassuring. Understand that we are not talking about hybridization, which is the process of cross breeding similar plants in order to create a superior variety or achieve a specific characteristic. Creating GMO plants is much different and can involve replacing, swapping or splicing genes or inserting viruses into the genes themselves in order to alter their very nature.
In theory, altering an organism's genetic material seems simple and precise. The process is supposed to consist of extracting a desirable gene from one plant or animal and inserting it into another.
Suppose, for example, one wants to create tomatoes that can withstand cold weather. In theory, genes that allow a frost-resistant plant to survive freezing temperatures are extracted and put it into the tomato plant. When seeds of the new tomato plant grow, the presence of this genetic material stimulates activity in the new plants that keep them alive as the temperature drops.
In practice, however, this leads to unforeseen consequences. Only recently have scientists discovered that the genes scientists insert into plants are often contaminated with unintended material, including viruses.
The European Food Safety Authority (EFSA) has discovered that when lab scientists altered genes in GMO food, they were also feeding in parts of a virus gene. No one had ever noticed that before.
This virus gene, however, is now in the food we eat. Is it safe? Will it lead to some type of new illness among the millions of people who consume it? Experts can't say. It has never before been present in our food. Before this discovery, nobody even knew it was in GMO foods.
Reports about this virus show that of the 86 different processes being used to insert genes into GMO crops, this virus is present in 54 of them, including corn and soy beans. Some of these crops are used for food. Others are used to feed farm animals that produce meat, dairy products and eggs. In other words, this virus of questionable safety is in a lot of the foods sitting in your refrigerator and cupboard.
Experts believe these types of viral genes are potentially very dangerous. EFSA researchers have concluded that these genes might result in phenotypic changes (changes to an organism's observable characteristics and traits) that cause the development of proteins that are toxic to humans.

Viral genes are designed to hobble our immune systems (and the immune systems of plants and animals) so that the viruses can invade cells and flourish. Scientists are concerned about this newly discovered viral material because the viruses that invade the cells of a plant do not fundamentally differ from the viruses that infect people.
The newly discovered viral gene is called the Cauliflower Mosaic Virus (CaMV) Promoter, and it is used to force the foreign gene to pump out proteins at a high volume. Because it suppresses defenses against viral infection, those who consume food contaminated with it may be more susceptible to viral infections like colds, hepatitis and even AIDS. And because it modifies cells and is toxic to them, it may be the source of cancer and other diseases.
Concern about these genes caused Pete Riley, director of the public interest group GM Freeze, to warn: "This is a clear warning (that GMO food) is not sufficiently understood to be considered safe." Riley also told the Daily Mail: "Authorization for these crops must be suspended immediately, and they should be withdrawn from sale, until a full and extended review of their safety has been carried out."
Unfortunately, ensuring proper review of the safety of GMO crops or getting truthful information from the Food and Drug Administration or the Department of Agriculture is dubious, at best. In many cases, the same people who hold high-paying jobs at Big Agriculture eventually move into positions at the regulatory agencies that are supposed to be protecting us against their abuses of the food system.
Consider the case of Michael Taylor, deputy commissioner for foods for the FDA. Over the past several years he has moved from a job at the FDA to a job at a law firm that represented Monsanto. Then he moved to a job at Monsanto (a leader in creating GMOs), over to the USDA, back to the law firm, over to Monsanto, to a position on a university, to a think tank and then back to the FDA.
It's a pretty cushy career path for Taylor, but a disaster for our protection from questionable food. While Taylor was doing his second stint at the FDA, the agency adjusted its regulatory policies so GMOs could be introduced into our diet without being tested for toxic effects.
Currently, the only way for you to avoid GMO foods is to eat organic food. Any other food, even items marked "all-natural," may contain GMO ingredients. You can get a free shopping guide to help you find non-GMO foods here.

Other useful resources:
Backyard Innovator (A Self Sustaining Source Of Fresh Meat,Vegetables And Clean
Blackout USA (EMP survival and preparedness)
Conquering the coming collapse (Financial advice and preparedness )
Liberty Generator (Build and make your own energy source)
Backyard Liberty (Easy and cheap DIY Aquaponic system to grow your organic and living food bank)
Bullet Proof Home (A Prepper's Guide in Safeguarding a Home )
Family Self Defense (Best Self Defense Strategies For You And Your Family)
Sold Out After Crisis (Best 37 Items To Hoard For A Long Term Crisis)
Bob Livingston is an ultra-conservative American and author of The Bob Livingston Letter™, founded in 1969. Bob has devoted much of his life to research and the quest for truth on a variety of subjects. Bob specializes in health issues such as nutritional supplements and alternatives to drugs, as well as issues of privacy (both personal and financial), asset protection and the preservation of freedom.