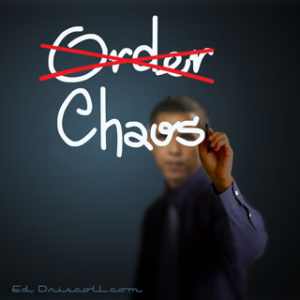 US President Barack Obama's hegemonic policies regarding Russia are pushing the world into a new war, an analyst writes in a column for the Press TV website.
"Obama overthrew the Ukrainian government in order to be able to stuff the country into NATO, throw Russia out of its Black Sea naval base, and put US missile bases in Ukraine on Russia's border," Dr. Paul Craig Roberts wrote in a column for Press TV on Saturday.
"Obama is angry that his plan didn't pan out as intended, and he is taking his anger and frustration out on Russia," he added.
The analyst pointed that Obama's demand for more NATO troops to be stationed in Eastern Europe and the buildup of military forces on Russia's borders to allegedly protect Poland and the Baltic states is yet another provocation by Washington that could trigger a war with Moscow.
"Obama doesn't say what effect the US/NATO military buildup and numerous war games on Russia's border will have on Russia. Will the Russian government conclude that Russia is about to be attacked and strike first? The reckless carelessness of Obama is the way wars start," he said.
"Today the drive to war is blatantly obvious. The lies are obvious, and the entire West is participating, both media and governments," he added.
"World War 1 (and World War 2) was the result of the ambitions and mistakes of a very small number of people," the analyst recalled.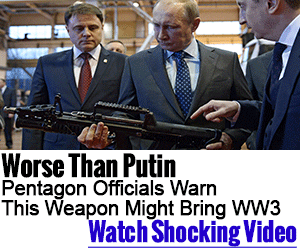 Tensions between the Western powers and Moscow heightened after Crimea declared independence from Ukraine and formally applied to become part of the Russian Federation following a referendum on March 16, in which nearly 97 percent of voters in Crimea said "yes" to reunion with Russia.
US President Barack Obama says Russia is "paying a heavy price for its actions" in Ukraine while declaring an "unwavering" commitment to the security of its NATO allies as tensions escalate between West and Russia over the crisis in Ukraine.
Other useful resources: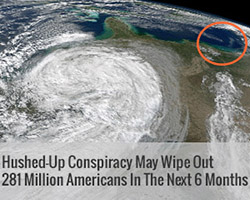 Backyard Innovator     (A Self Sustaining Source Of Fresh Meat,Vegetables And Clean Drinking Water)
 Blackout USA (EMP survival and preparedness)
Conquering the coming collapse (Financial advice and preparedness )
Liberty Generator (Build and make your own energy source)
Backyard Liberty (Easy and cheap DIY Aquaponic system to grow your organic and living food bank)
Bullet Proof Home (A Prepper's Guide in Safeguarding a Home )
Family Self Defense (Best Self Defense Strategies For You And Your Family)
Sold Out After Crisis (Best 37 Items To Hoard For A Long Term Crisis)
MORE INTERESTING ARTICLES :
Source : www.presstv.ir